A fun stay-cation destination in Bristol, RI…
The morning after a vacation sleep-over began around here with 4 grandsons and Pop-up's famous pancakes.  There's nothing quite like this sight in our kitchen…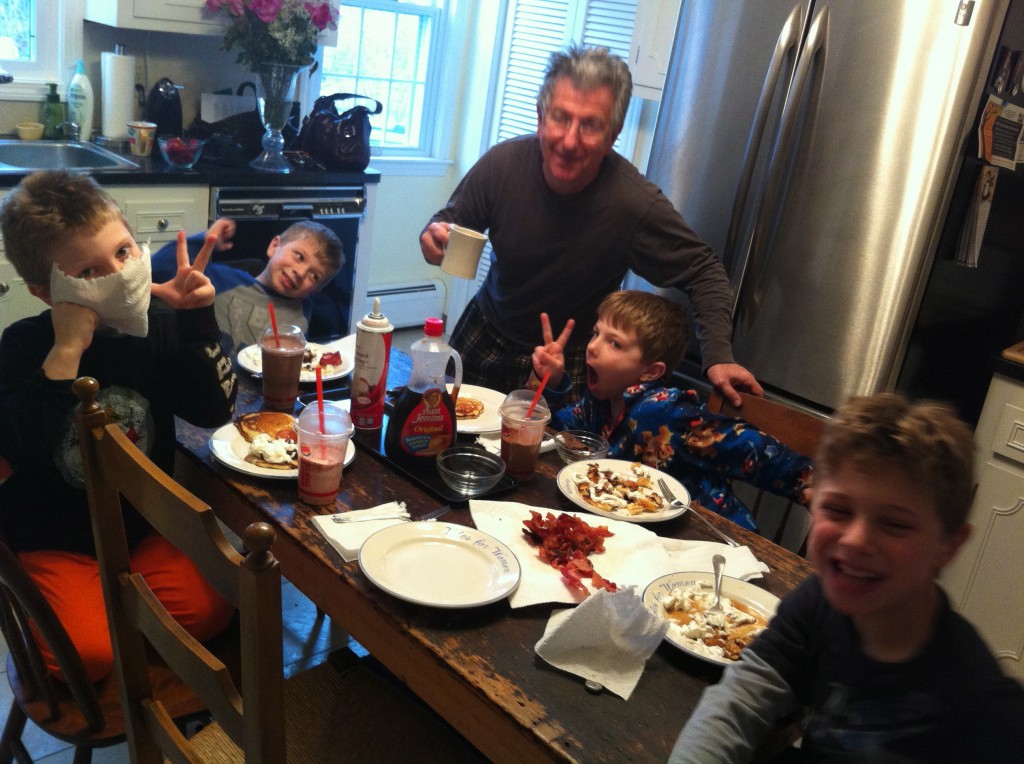 Then it was off to an adventure.
The boys asked, "How far is it?"
I answered, "You'll see!"
Then I asked them to guess how long it would take to get to our destination… the Audubon Environmental Education Center in Bristol, RI. The boys' guesses ranged from 5 – 50 minutes.
4 minutes later, I was driving into the parking lot of the Center, to the delight of my passengers.  4 kids, 1 adult, and a very affordable $22.00 later, we were in for the most fun 2 hours imaginable.
The first thing the boys wanted to see was the Blue Lobster.  I had read about her, and talked her up to the boys, but to see her was amazing.  Blue Lobsters occur about 1 in every 3-4 million.  Million! This Blue Lobster was found in New Hampshire, and the lobsterman donated her to the Audubon Center. Our guide, Eloise, warned us that the lobster was "very shy and elusive" and most always stayed under her rock; but boy, were we in for a treat…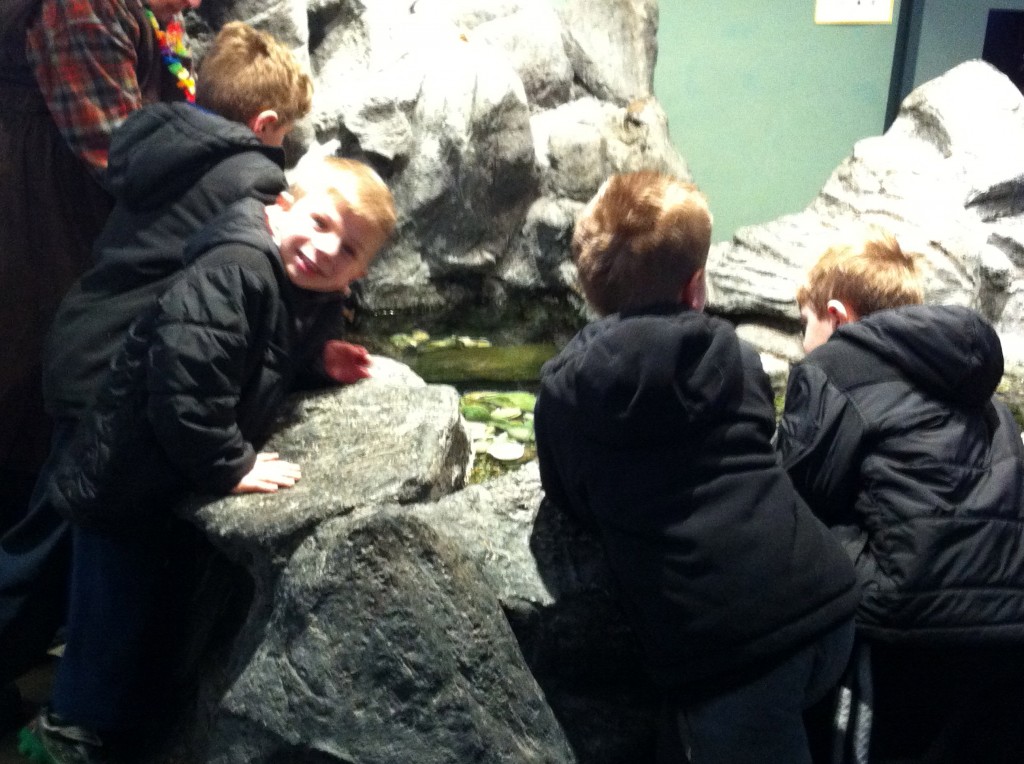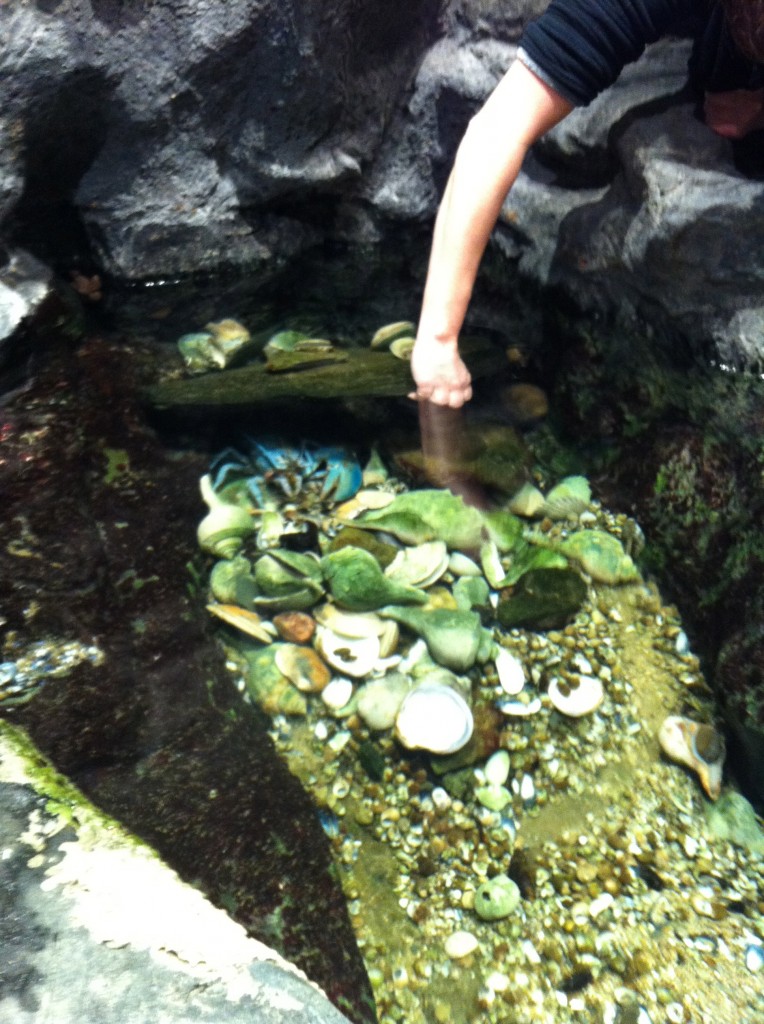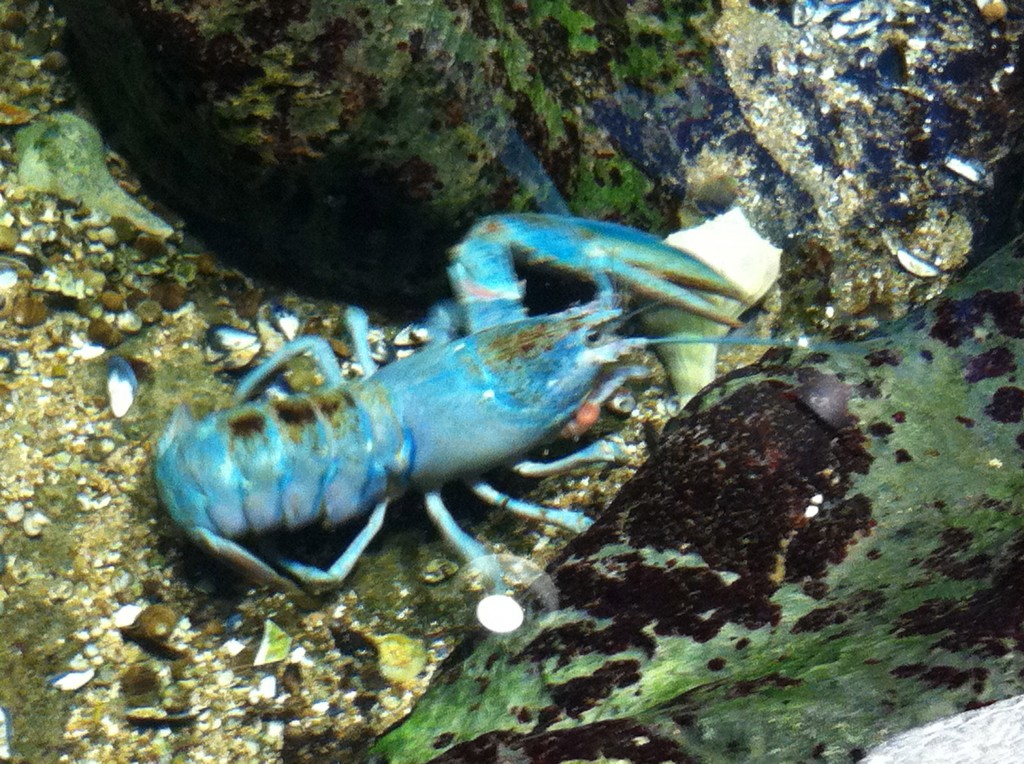 She entertained us for 15 minutes!
Then it was off to the life-sized model of a Right Whale, inside and out… a fascination (and entertainment) to the boys: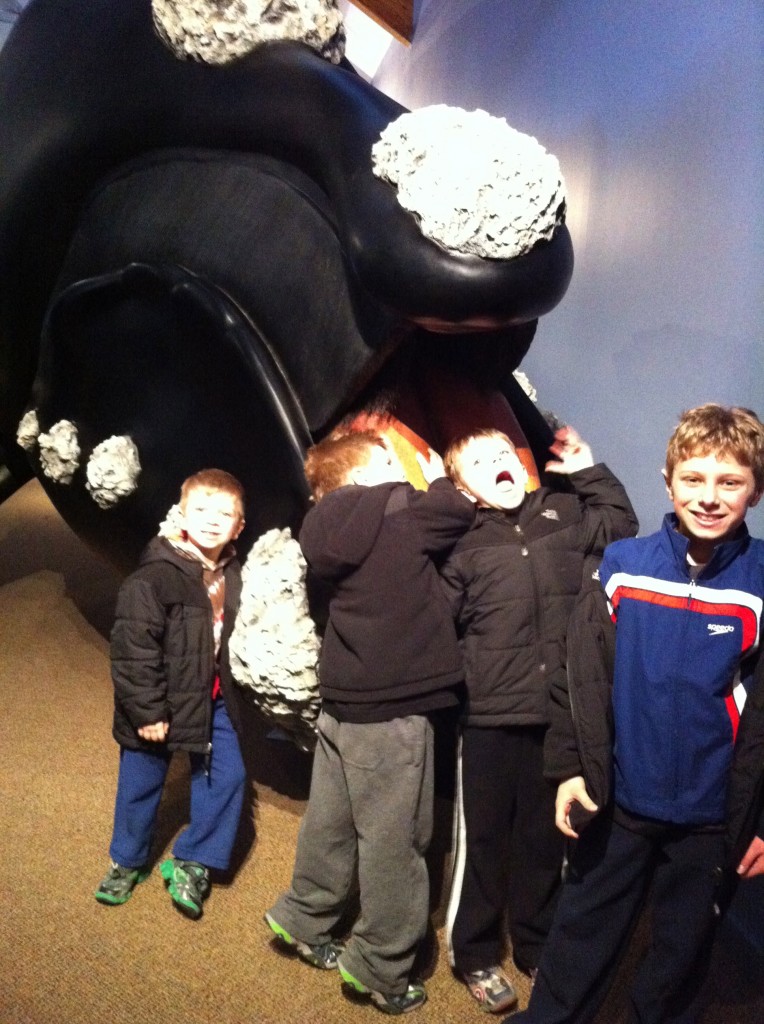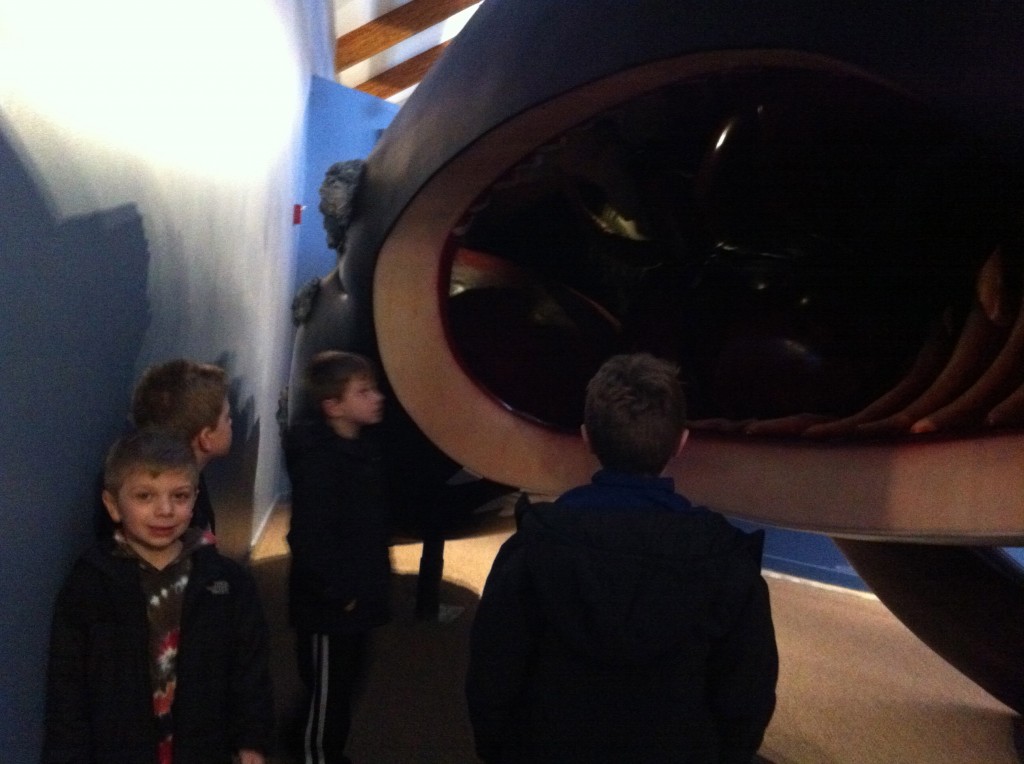 The aquarium is appealing…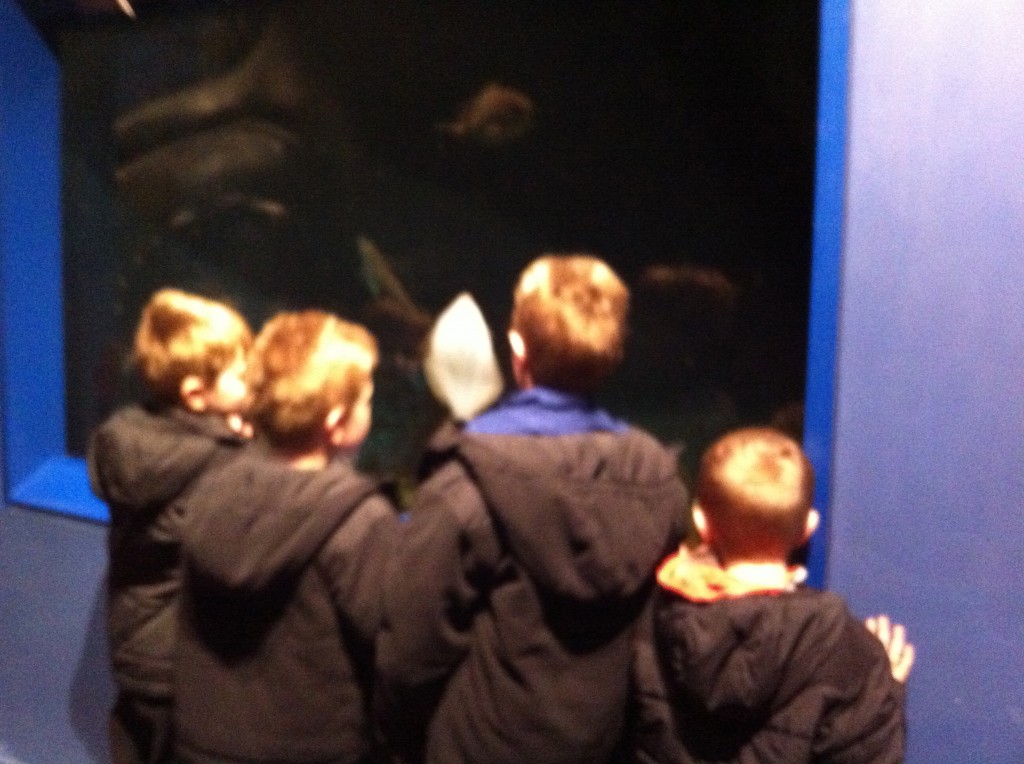 And there were shells to study, views to observe and crafts to create…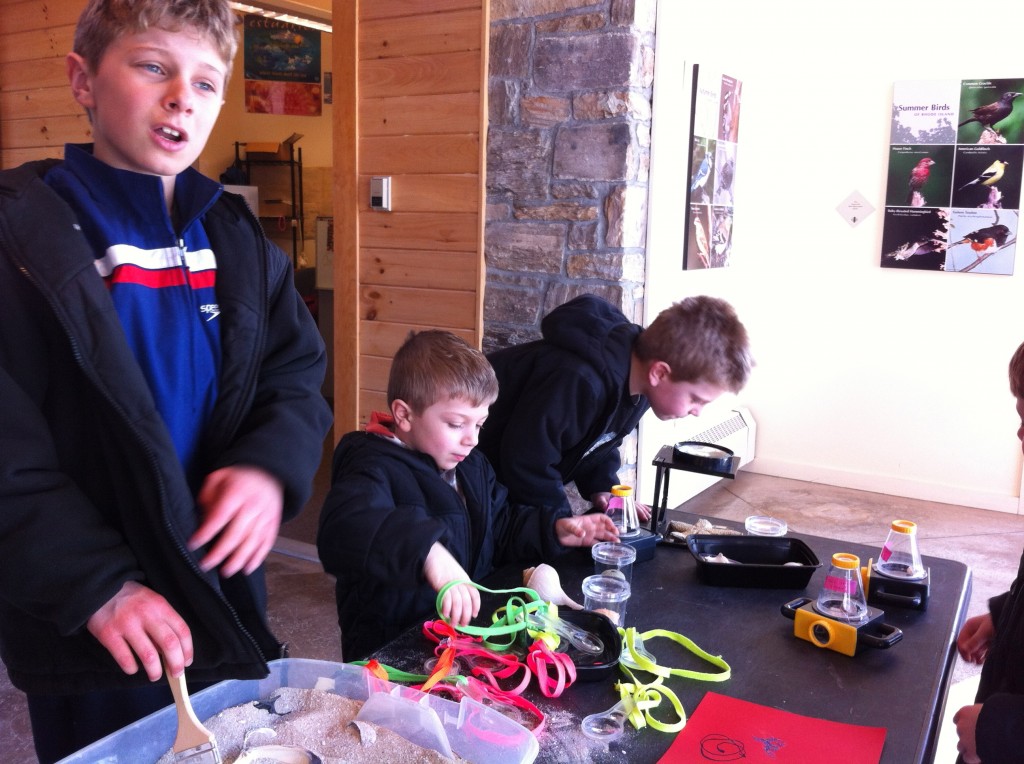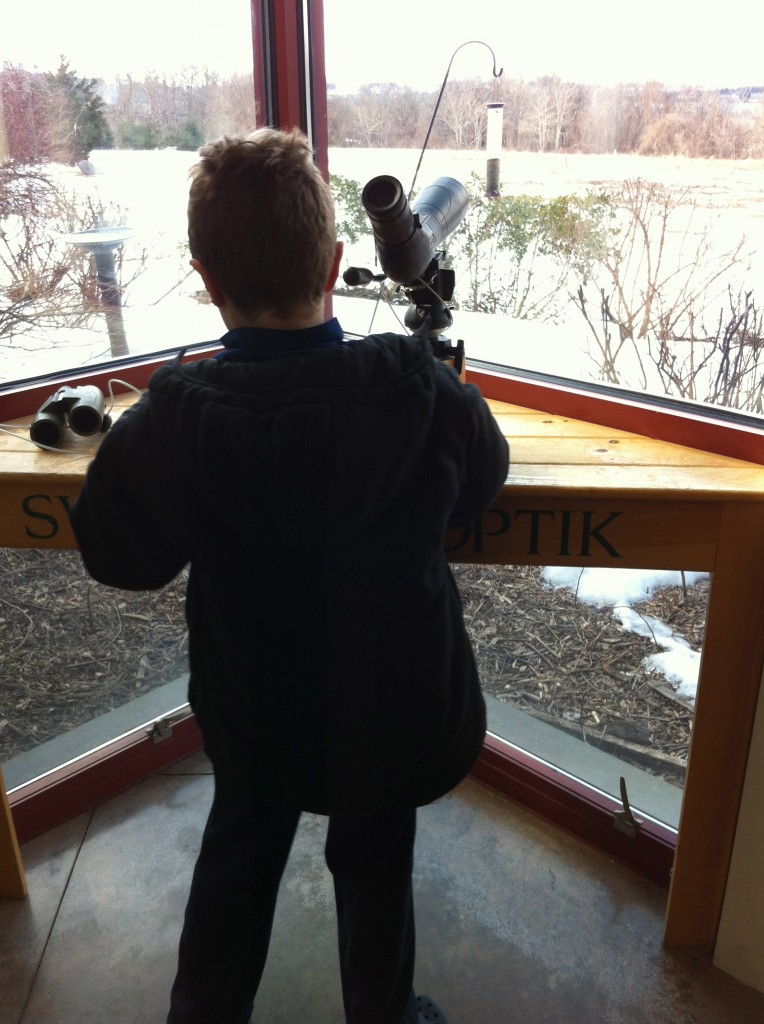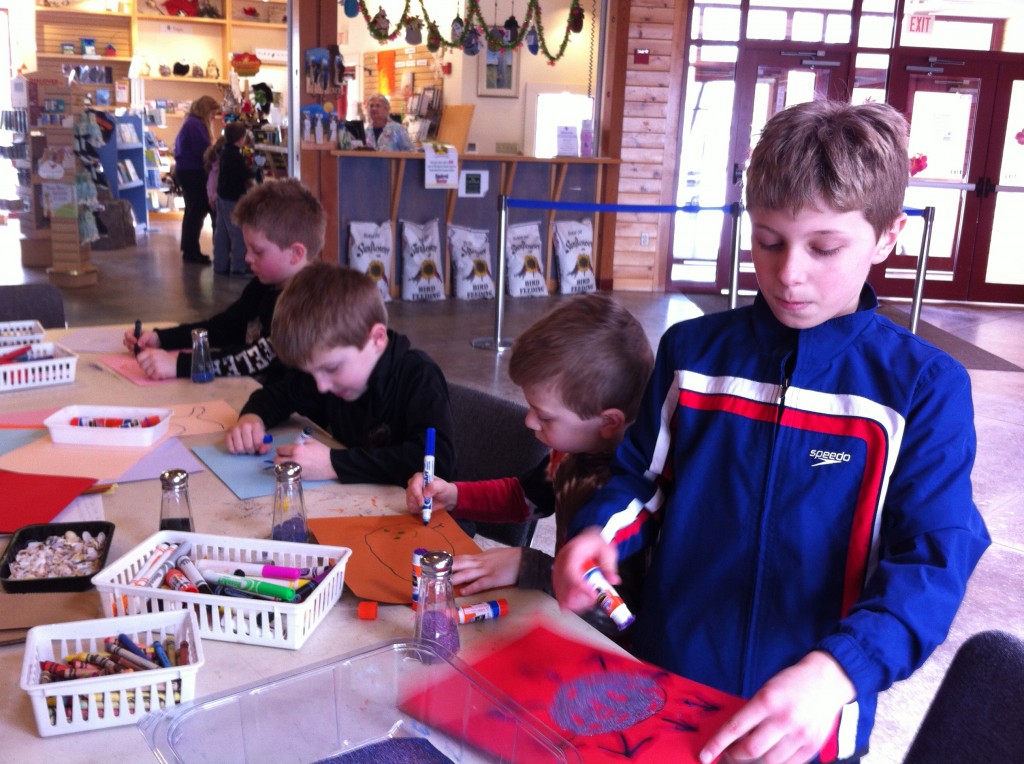 And on this gloriously cold, windy, New England day… a path to follow!  Trudging through snow in sneakers, sliding on ice, running, running, RUNNING as far as we could see, without a care in the world…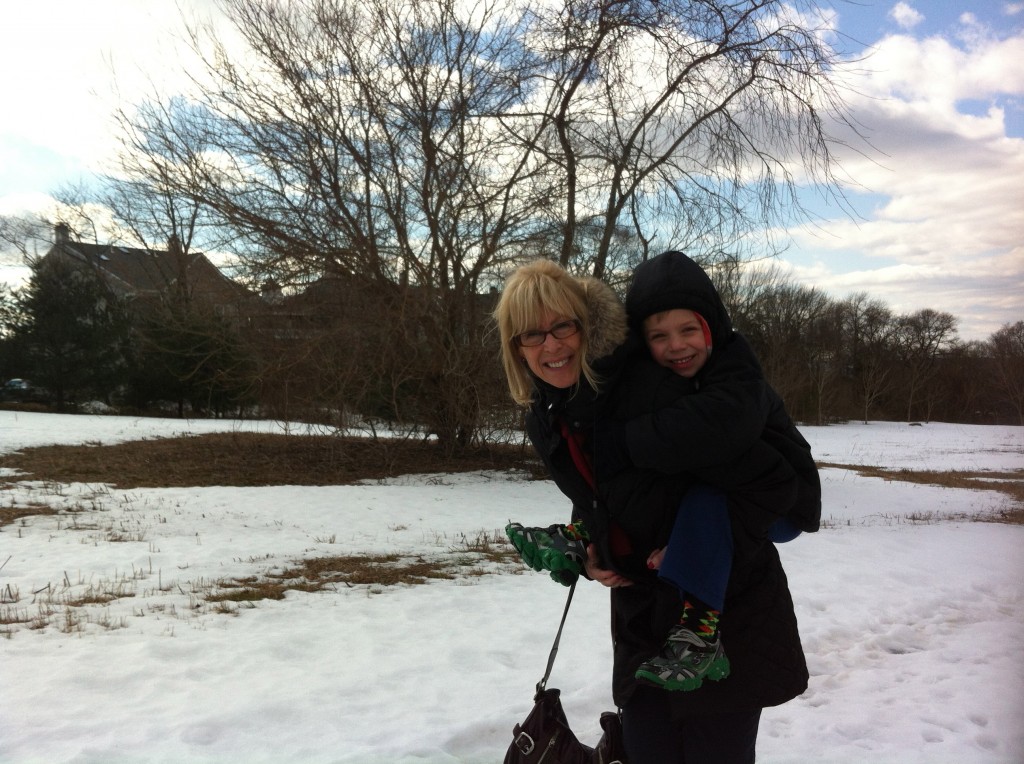 Shoes wet. Socks wet.
But not a care in the world… because Grandma's warm home is 4 minutes away!
What a fun, educational, creatively wonderful time we all had!