5 Tips to help ensure a Care Recipient is safe/secure while the primary Caregiver is away…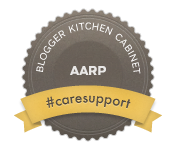 My husband Barry and I raised 4 children, combining and devoting all of our love, time, finances and resources to help them become happy, kind, caring, educated adults.  Our children have blessed us with wonderful in-law children and 9, going on 10, beautiful grandchildren. I think we did a pretty good job!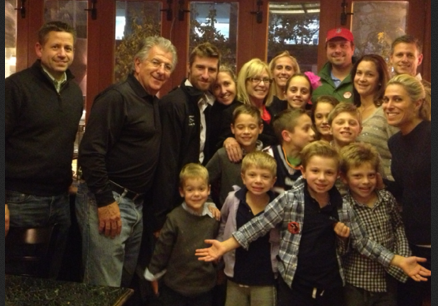 As a young family, Barry and I always vacationed and stay-cationed with our kids; ski trips, camping adventures; journeys to national landmarks and amusement parks as well as joining our local YMCA and a summer swim/tennis club.  We gave our kids art, music, dancing lessons and followed their sporting teams all over the country, often taking my Mom and Barry's Mom with us. We loved every single second of our lives, but we also peeked at that time around the corner when we'd be just us again… like at the beginning of our love and life together.
What we didn't fully see was that as our children were growing up strong, vibrant, independent and leaving our nest, our parents were growing more frail, dependent and finding safety and comfort in our nest.  This changed our plans; daily and extended.  This changed our travel plans, our adventure plans, our financial plans.  Our dreams of extended backpacking trips through Europe or volunteering in Haiti or discovering Hawaii or doing a pub crawl in Ireland became out-of-the-question; our mothers needed us.
Instead, Barry and I began to plan short jaunts to places we find interesting or exciting; 3 or 4 days, at most, so as not to be away from our Moms too long. It's interesting that both Barry and I became primary Caregivers to our Mothers, and to this moment, I feel blessed that our Moms had and have so much faith in us and love for us, and every day we wish we were still caring for Barry's Mom, who died four years ago at age 89.
So… places such as Bar Harbor, Maine, a Jerry Jeff Concert in Port Charlotte, Florida, a marathon for me to run in Washington, DC, a half marathon for me to run in Hampton, New Hampshire, a Disney Princess Half Marathon for me at Disney World, a Broadway show in New York City, grandkids' out-of-town sporting events, a chance to see a Notre Dame football game in Indiana, a couple of days in Chicago, a production of To Kill a Mockingbird in Alabama, a visit to New Orleans, a Christmas Holiday weekend in Philadelphia, Boston or Portland, Maine… 3 or 4 days of fun, adventure, respite, re-charge, of being together.
With these little get-aways, though, comes lots of common sense planning for the safety of my Mom, Rita, almost 88 years old, widowed and living independently in senior housing.  Rita does not want to stay with her grandchildren, who are constantly out-and-about with work and their family responsibilities, and she does not want an aid; but we cannot comfortably go away without knowing that every day and detail of our absence is covered.  Here are my 5 Tips to help ensure that my Mom is safe when Barry and I are away: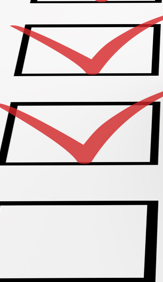 1. Notify Very Important People: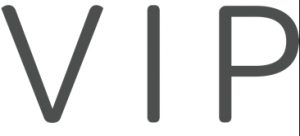 a) Our family physician – I know that my Mom is anxious, not quite on her game so to speak, when I'm away for even just a couple of days; this is when accidents do, and have, occurred (a fall/forgetting medications).  As her primary Caretaker, she relies on me for everything. Our family physician is on the front-line of care, and knowing I'm away and who's in charge during my absence is a time-saver should an emergency develop.  Our family physician also has the phone numbers of each of my children.
b) Rita's senior housing manager –  My Mom's *housing manager is on the front-line of knowing residents' whereabouts; who took the bus to the senior center, the market, hair appointment, etc. When I'm away, the manager keeps a keen eye on my Mom.  On more than one occasion, I've called the manager when I cannot reach my Mom and she lets me know that Rita is safe. (*on duty Monday-Friday, 9 am – 4 pm; one reason Barry and I generally travel/vacation on week days, rather than weekends)
c) My children –  Of course, all 4 of my kids and in-law kids know when Barry and I are away.  We leave very specific travel plans, hotel information, phone numbers and itineraries with them for moment's notice contact.  My kids are also very happy to call, check-in and/or visit Grandma Rita while Barry and I are away. (We designate one person to keep my key to my Mom's apartment.)
d) Rita's relatives/friends – I make sure that my Mom's sisters and brothers (all out of state) and friends are aware that Barry and I will be away for a couple/few days.  This generally encourages them to call more often and/or check in.  This is a nice distraction for Rita.
2. List of Medications/Allergies:  I print out a list of Rita's medications/allergies for each of my children and the senior housing manager; in case of an emergency, this on-hand information is vital to quick, accurate care.  I also double-check Rita's pill dispenser for accuracy…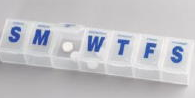 3.  Checklist of Important Phone Numbers for my Mom:  I keep a LARGE PRINT LIST of phone numbers for my Mom of each each of my children, in-law children, her 2 sisters/2 brothers, her physician, senior housing manager and friends.  My Mom knows most of these phone numbers by memory, but in an emergency situation, phone numbers are easy to forget.  I keep this PHONE NUMBER LIST firmly attached to a colorful clip board, next to her phone…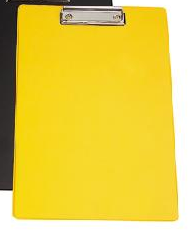 4.  Stock the Cabinets and Refrigerator:  My Mom loves specific brand cereal, yogurt, milk, granola bars, bread, tuna, butter, etc.  She loves specific brand hygiene products, over-the-counter pharmacy items, etc.  My Mom needs specific batteries and filters for her hearing aids, and she feels safe having more than one flashlight and extra batteries.  I also prepare, store and freeze several hearty meals (lasagna, homemade soups, stews, chili) for my Mom. I make sure all of Rita's little luxuries and necessities are taken care of before Barry and I head out-of-town…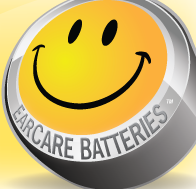 5.  Involve my Mom:  Rita has traveled all around the world, experiencing people, places, cultures and things… and it makes her happy to pass along tidbits of information and fun about places she's been. Because Rita is a very visual person, I show her photos of where Barry and I are headed, our lodgings, the sites we intend to visit. Although my Mom cannot travel anymore, it makes her feel safe and relieved to have a good idea of the logistics of how/when/why/where Barry and I are going.  Feeling involved in our adventures creates a sense of joy for my Mom, and I love this.  Simple enough.
***********************************************************************
The little trips that Barry and I take are fun to plan and we squash in more activity into 4 days than most travelers do in two weeks.  We've come to love the action, the pace, the wild adventures.  We find walking tours, we sight-see, Barry often gets in a round of golf, we rent bikes, snorkel, ride waves, hike, rent jet-skis.  We soak in the history. We eat locally, drink native fare and are very, very merry!
Our Caregiving responsibilities may have changed everything as Barry and I have aged and our kids have left our home, but we think for the better. We've been blessed to have our Moms in our lives for all this time, and in the lives of our children and grandchildren, too.  It takes great effort and planning to leave home and Caregiving for little respites, but it's worth it for Barry and me and I treasure my Mom's delightful encouragement of our adventures.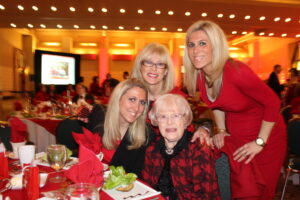 And speaking of grandchildren, Barry and I have completely jumped over that time around the corner when we'd be just us again… like at the beginning of our love and life together, because our grandkids are now asking to go on vacations with us!
We cannot imagine it any other way.  (Well, maybe not for that pub crawl in Ireland!)
*************************************************************************
As a Caregiver, I turn to AARP.org/Caregiving for every question I have in the care of my Mom, from daily care, housing options and legal advice to medical features, a Caregiving community and the important topic of caring for the caregiver.  Those of us who Caregive are not alone, even though it may sometimes seem so; and sometimes the best days turn in a heartbeat to the most challenging days.  AARP has provided us with a strong, vibrant community of experts for all of our Caregiving days, as well as those of us trying our best at common sense… with lots of welcomed help and advice.
Sharon Couto is a member of AARP's Blogger Kitchen Cabinet on #caregiving, #caresupport, #carekc issues. All opinions are her own.