As a mom fashionista, I can say this… I've been one my whole life.
When I was a little girl, I used to LOVE dressing up for any occasion. For me, it was always the best way to express my creativity. I would play in my closet all the time, creating different outfits and looks for myself. It was SO MUCH fun.
The fashion-love never left me. I was the same way through high school and college… and was so in love with fashion, right out of college I moved to NYC and worked for Donna Karan. I was in my element. I loved being in the fashion-atmosphere, I craved and I loved every single second.
When I became an auntie and a mom, my love for fashion only became enhanced. I was able to buy clothing for all the little ones in my life… my sons, my nieces and my nephews. And now with a little girl on the way, my daughter.
Yes, fashion has always been part of my life.
One of the most fun parts of being a fashionable mom and auntie is seeing the little ones in your life embrace and love fashion, too. And well… my nieces!? Let's just say this… they're following in their auntie's footsteps! For me, it's a blast! I've been able to have some fashion fun with these little ladies and truly enjoy the fashion girly world (which I'm ready for with my little lady coming in July!).
I first was introduced to FashionPlaytes years ago by some fellow mom blogger friends. They told me I absolutely HAD to check this site out because it was the perfect destination for little fashionistas.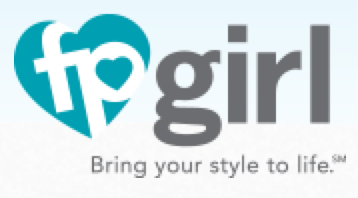 As soon as I logged onto FashionPlaytes.com, I was hooked.
FashionPlaytes.com allows little girls to actually design (and then wear) their own fashion creations – dresses, hoodies, jackets, tees, and more. Girls get to pick out the style and color they desire, and then they have the ability to fashionize with their own fabulous flair with embellishments, including their own brand label (which I love)!
But it goes beyond just creating… as said on the website:
FashionPlaytes also provides a fun, engaging way for girls to express their creativity and share it with others. Using the FashionPlaytes Design Studio, girls create an avatar and design their own collections as they build out their style books. In the next few months, we'll be adding even more features to let girls connect over a shared love of fashion and design. Everything you see on FashionPlaytes is kid-tested, parent-approved, and upholds the highest standards for safety and security. Named one of the Best Retail Web Sites 2011 by Internet Retailer, FashionPlaytes received a 2010 Mom's Choice Gold Award for Outstanding Product and holds the Parent Tested Parent Approved (PTPA) Seal of Approval. We continue to receive wonderful testimonials from girls, parents, and press. FashionPlaytes first launched in 2009, and our mission remains the same: we want to provide girls with a safe place to explore their creativity, connect with other young designers, create clothes they love to wear, and most importantly – have fun!
I absolutely LOVE this… which brings me to my EXCITING announcement!!
I have joined the team at FashionPlaytes!!
I will be managing their FashionPlaytes blog for moms and dads, and helping to run the Twitter handle throughout the week. I couldn't be more excited and honored and proud. As a mom to 4 boys and a little lady on the way, I'm excited to bring my motherhood experience and my fashion experience to FashionPlaytes.
Please make sure you check out our blog and take the time to follow on Twitter!