I love L'oreal's new Revitalift Miracle Blur because I'm a busy lady who likes to feel and look good!
I consider myself a rather low maintenance kind of gal. I'm 60 years old and I love it.  I don't wish to be 40, 50 or even 59.  I loved all of those ages when I was those ages, but I cherish my age, my health, my life and the privilege of aging.
I like to get up in the morning and pretty much hit the road running; and by running, I mean running as in putting in some outdoor miles.  If I'm not running, I'm cycling or heading to a swimming pool to put in some laps (well, lots of laps to accomplish the biggest swim of my life, coming up in July 2013. Yikes!).
And even more than the above, I love to hang out with my husband, I'm honored to be my 88-year old Mom's primary caregiver, I'm out and about at events with my daughters Audrey and Jane for our website MomGenerations.com, and I have 9, going on 10, beautiful grandkids (and granddoggies, too) to dote on and to keep me young at heart.
Aside from all of this, I like to look as good as I possibly can while loving the age I am.
I guess I don't have much time to be high maintenance and this is why I love beauty products that work.  It's that simple. My beauty regimen must be easy, time-efficient and make me look and feel… well, really good!
Enter REVITALIFT MIRACLE BLUR.  I was given the opportunity to try this new L'oreal product…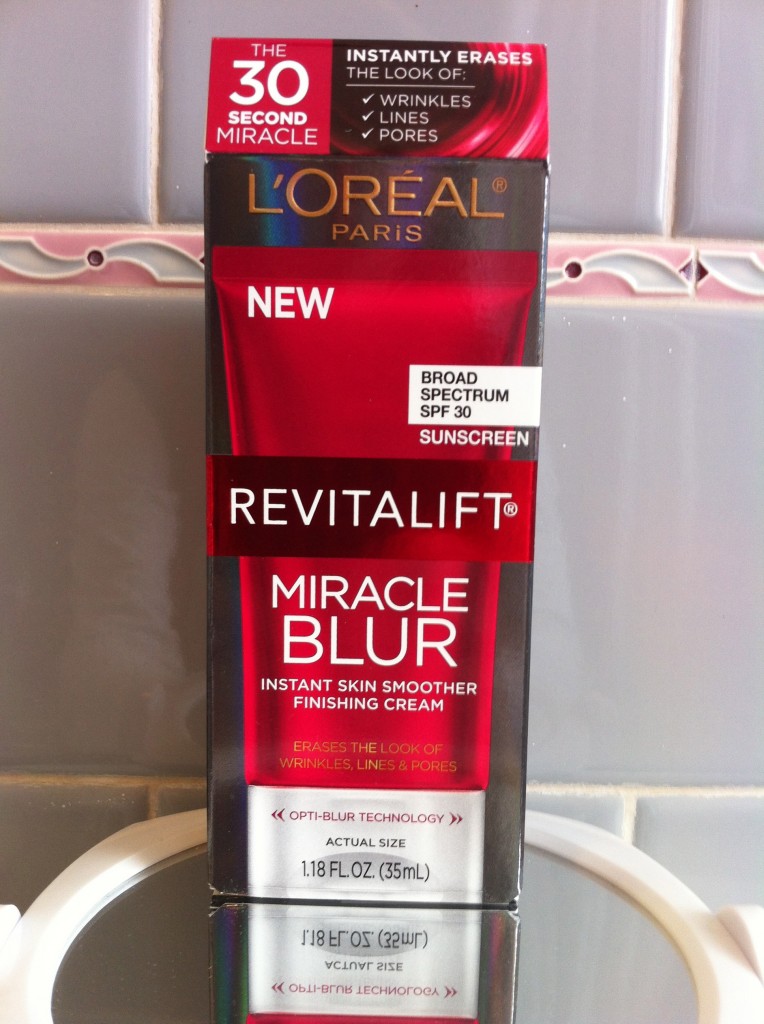 … and was I delighted to find, upon first application, that it works exactly as the description says, exactly as promised.  The "skin-transforming texture" does "blend seamlessly to create a perfectly smooth surface."
My skin looked and felt instantly velvety soft, as if I had spent lots of time applying moisturizer, foundation and make-up.  I almost couldn't believe my eyes; little lines and pores disappeared and the smooth texture of my skin was lovely. I re-read the "Application" directions to make sure I was doing this correctly:
Apply as the last step in your Skincare regimen, or wear alone on cleansed skin.
I was wearing Revitalift Miracle Blur alone, on cleansed skin.  I'd call this a low maintenance, pre-run morning…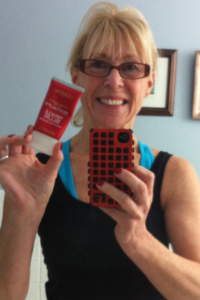 But wait!  There's more!  I was heading outside for a run, and was so happy to know that Revitalift Miracle Blur is Broad Spectrum SPF 30 Sunscreen, too.  I literally washed my face, applied Miracle Blur, looked as refreshed and as good as if I had applied make-up… and headed out the door.  Talk about a little lift in my step as I ran through town, smiling at all the early-risers and heading-to-workers out and about.
From that morning on, I have not used a moisturizer nor one speck of foundation… even when heading out for things other than exercise.  I feel lighter, cleaner, good!  And dare I say it, my husband commented that my skin looks so pretty and soft…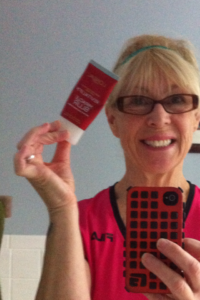 I'm giving REVITALIFT MIRACLE BLUR 2 thumbs up, 2 running/cycling feet forward and 2 fins toward a goal while keeping this Grandma of 9, going on 10, lookin' as good as I can in the least amount of time… even when heading to a romantic luncheon date with my hubby!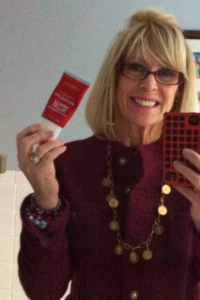 Revitalift Miracle Blur – it's a keeper for this low maintenance, busy lady who likes to feel and look good!
REVITALIFT MIRACLE BLUR
It's not a moisturizer. It's more than a primer. Revitalift Miracle Blur is the first-of-its-kind Instant Skin Smoother that instantly erases the look of lines, wrinkles and pores. Its unique, cushiony texture blends seamlessly into skin so it instantly looks and feels smooth, leaving a velvet-soft matte finish. Apply after moisturizer and blend smoothly and evenly into skin. Wear alone for a flawless matte finish or under foundation for smoother, more even application and wear. Ideal for all skin tones.
************************************************
Disclosure: I was given a sample of L'oreal Revitalift Miracle Blur to try, and all opinions are my own.