Fashion Friday: 15 of the Best Maternity Bathing Suits (yes, they have been tried!)
Let me share one truth, this pregnant body will probably not be wearing a bathing suit this spring/summer season many times. I know I'll have to be in one here and there (I AM due in July!), but I won't be trotting around in one every single day when the hot weather finally hits for good.
And I'll share even one more truth… it's not because I'm not comfortable wearing a maternity bathing suit, but because I can't shave my legs with this big belly!  I literally cannot see and reach my legs, it's too difficult and it's as if I'm playing the game Twister in the shower!
LOL… oh the truths of a pregnant lady!
Now… that being said, maternity bathing suits are (and should be) an essential of all pregnant mamas throughout the spring and summer.  It doesn't matter if you're at the beach, at a pool club, alone in your backyard or a family/friend's pool… bathing suits are something you need to add into your wardrobe.
The question just quickly because, "What are (and where are) the best maternity bathing suits!?
I've been scouring high and low lately and I really have found some true gems.
1) Halter Maternity Tankini Swimsuit from A Pea in the Pod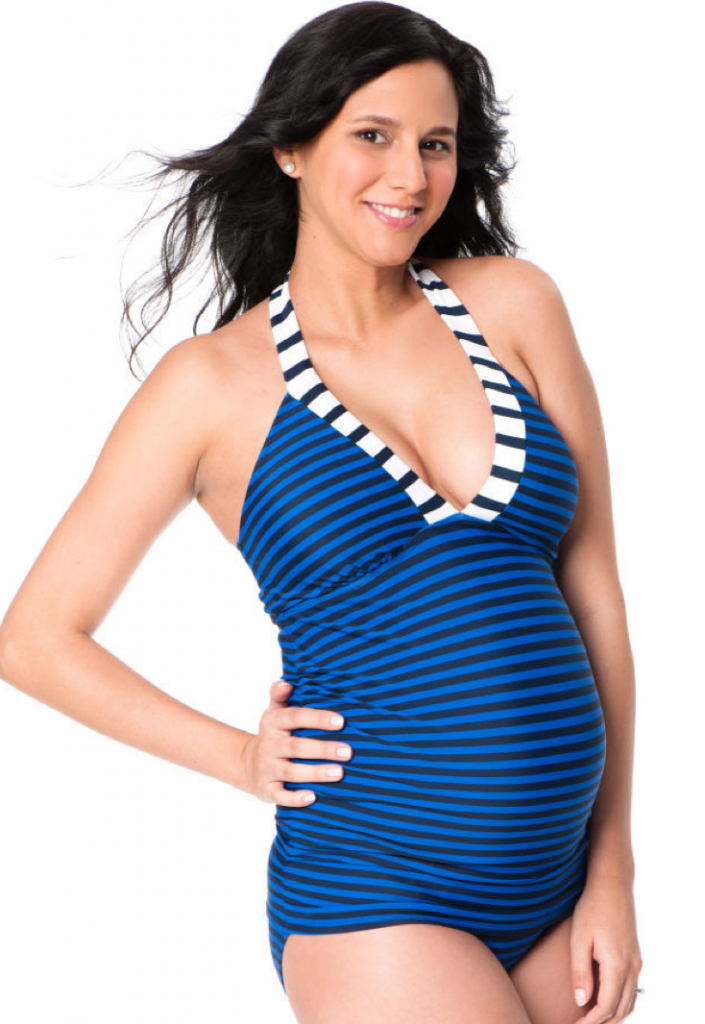 *I love the halter component because you're getting support on top where you need it. It's comfortable and has enough ruching to flatter all kinds of different sized bumps!
2) Tankini from Old Navy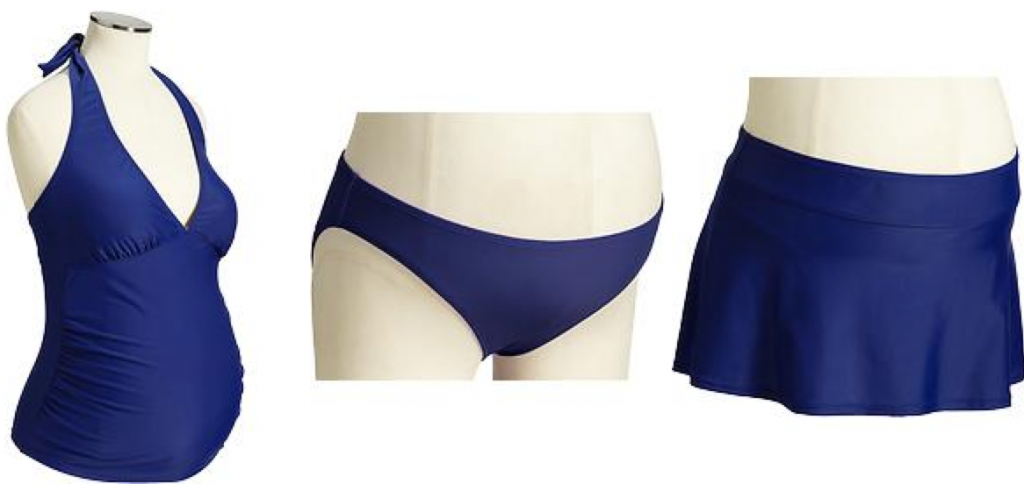 *If you love a tankini, here is an adorable option from Old Navy. I love how you have the 2 different bottom options. It's just perfect for a weekend away.
3) Halter Maternity One Piece Swimsuit Gingham from Destination Maternity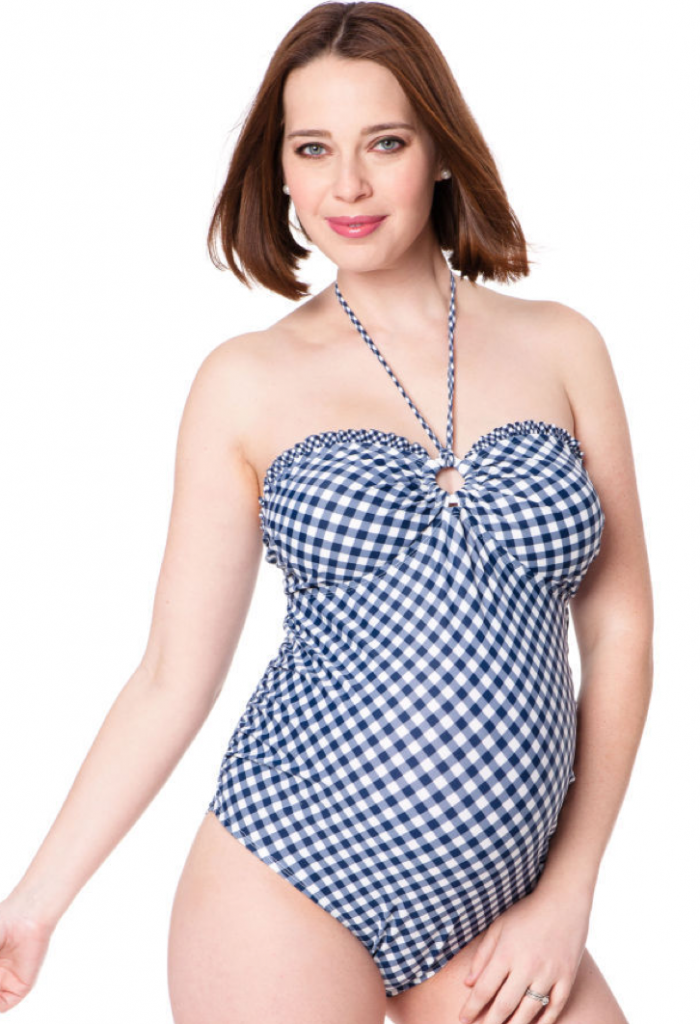 *Gingham is one of my most favorite patterns, I saw this print and just thought it was perfect, perfect, perfect for the summer!
4) Boden's Maternity Retro Swimsuit in POLKA DOTS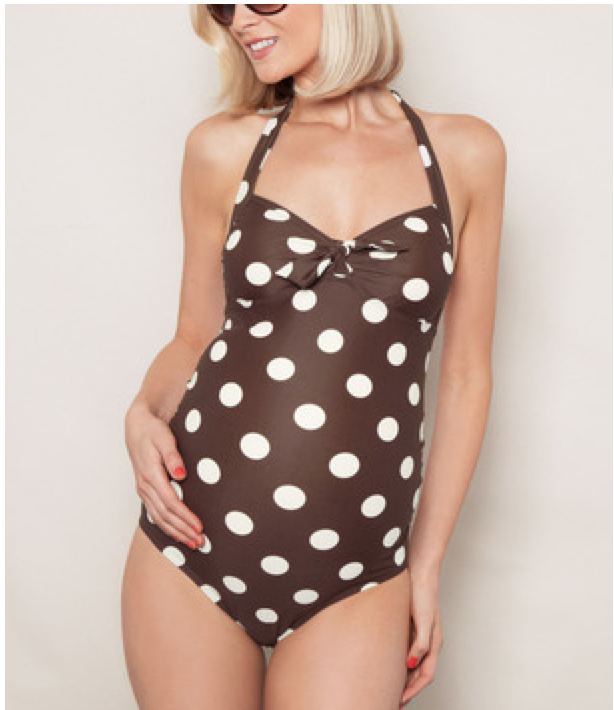 *I love love love POLKA DOTS! I thought this was such a classic suit and perfect for the summer. This makes an impression.
5) ASOS Maternity Exclusive Swimwear
*I am obsessed with this suit! I love the delicate feature on the front and I love the bold beautiful color. It's a stunning keeper!
6) Liz Lange® for Target® Maternity Twist-Front One-Piece Swimsuit – Black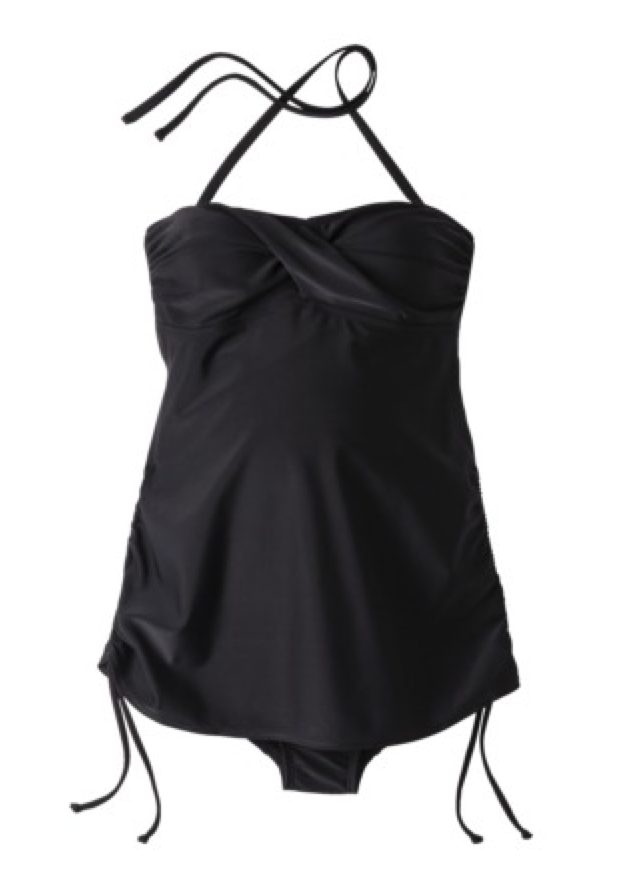 *This is a perfect option for expectant moms. There's the perfect coverage on top and bottom and it's just absolutely great for any body type.
7) Maternal America Cheryl Maternity Swimwear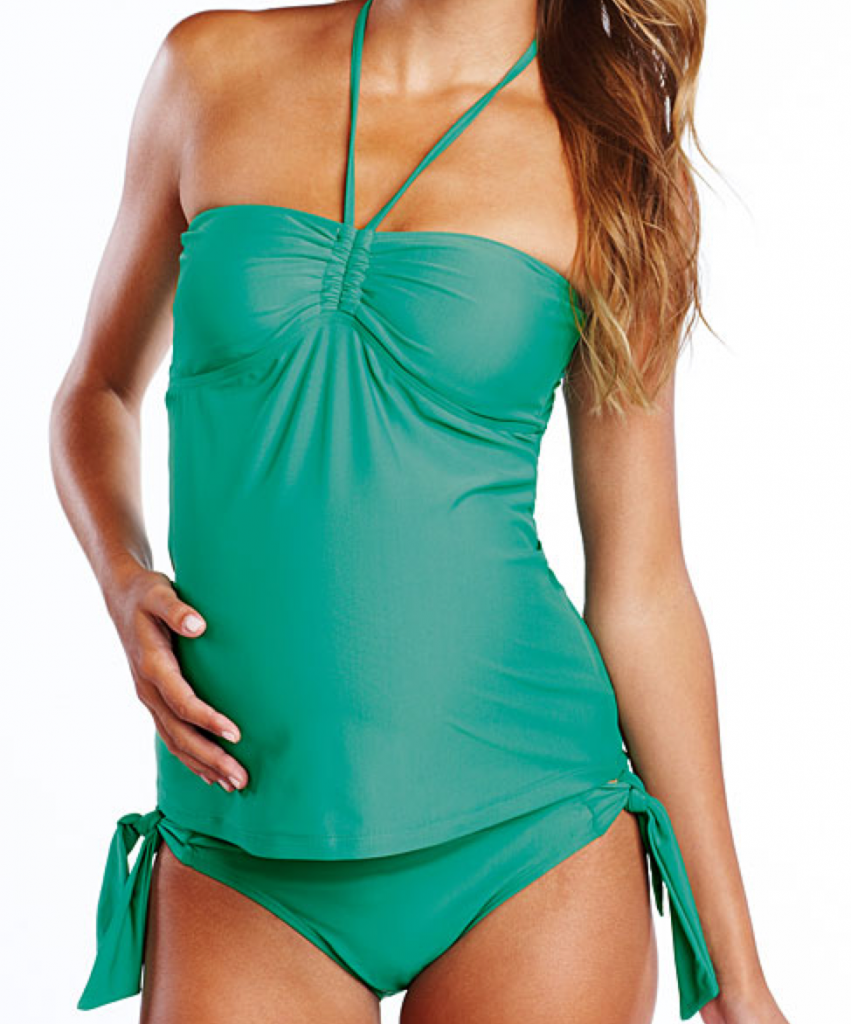 *This is my FAVE! I love the color. I love the sexiness, but appropriateness to it. It's just a stunning piece to have for the summer while expecting.
8) Prego Maternity Nursing Swimwear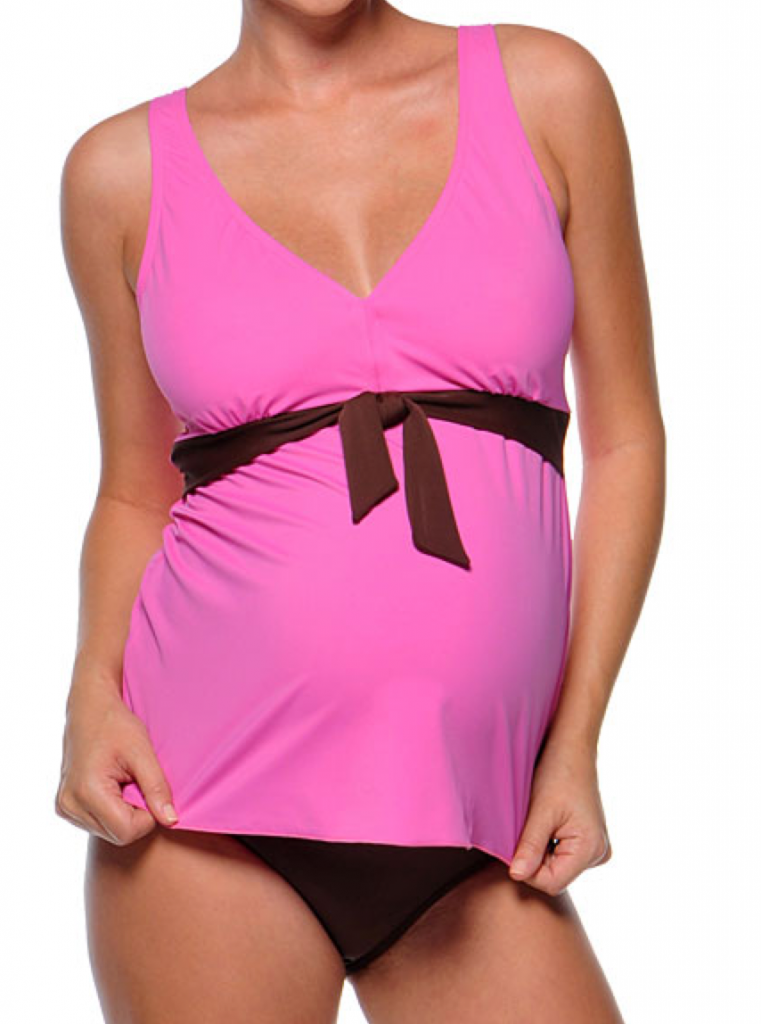 *Perfection for the summer if you're expecting or nursing. Very sweet and very adorable.
9) Prego Maternity V-Kini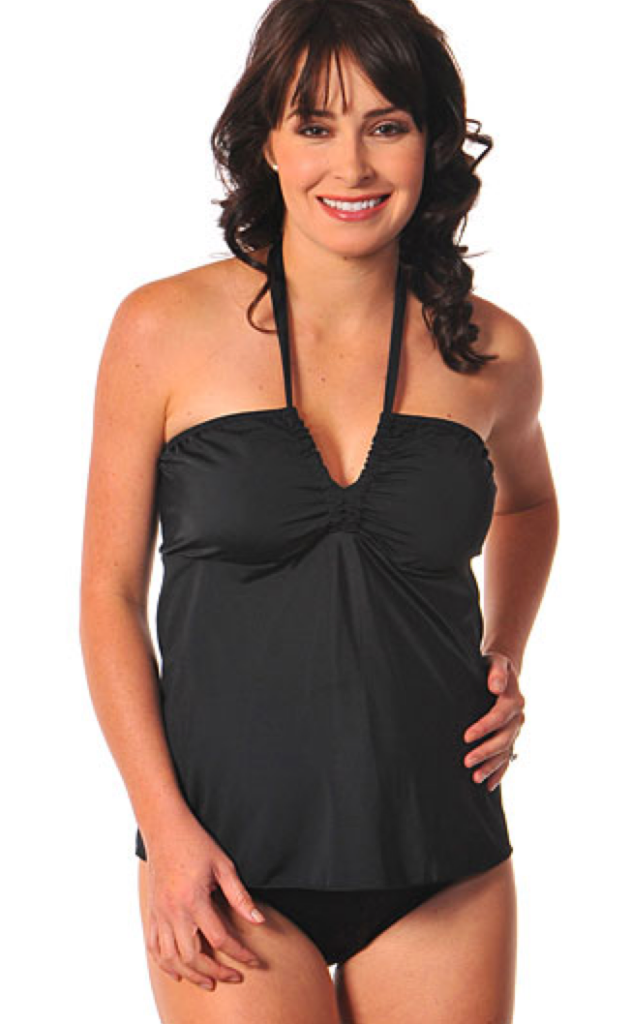 Prego Maternity Solid V-Kini Maternity Swimsuit is a super flattering 2 piece halter style suit. Pretty V-Neck rushing with built in bust support and light padding make this halter style a must-have!
10) BelaBumBum Maternity Ring Halter & Bikini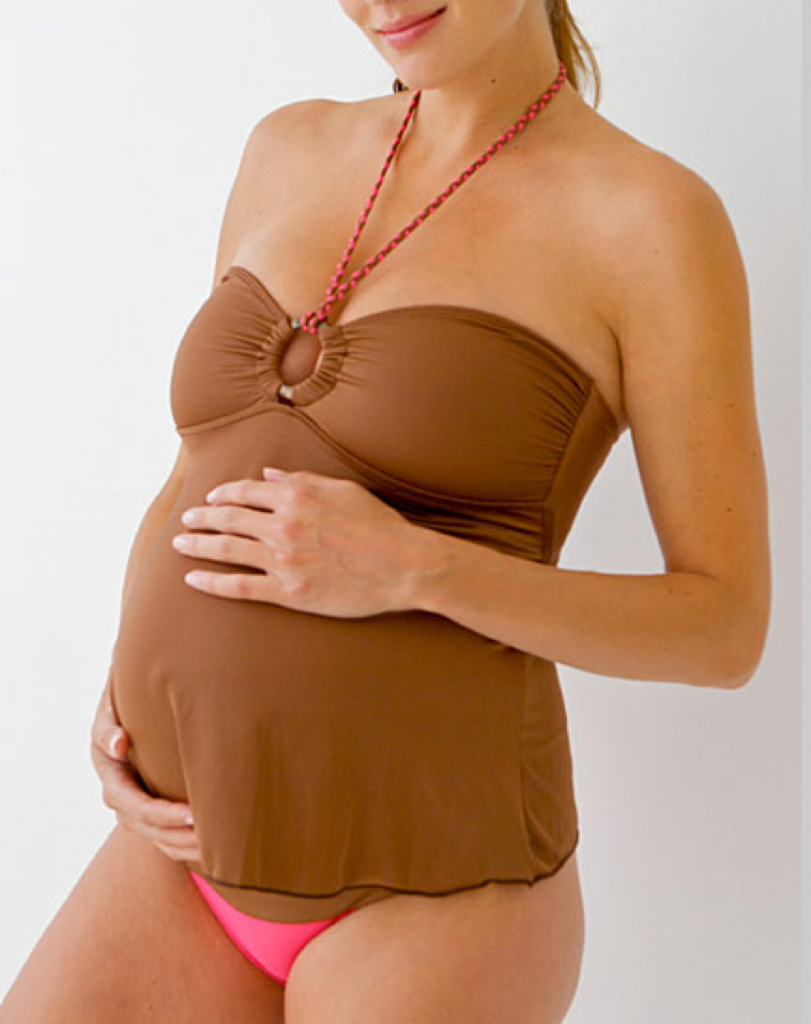 *I love this sexy option. It's a beautiful suit that will wear well throughout the summer!