The Kentucky Derby is May 4th and it's right around the corner! Big hats. Bright clothing. Fabulous shoes and bowties. The question becomes, "What to Wear to the Kentucky Derby?" Well… Vineyard Vines Kentucky Derby Collection has been unveiled and it's gorgeous. I'm obsessed with dressing this way ANYWAY, so I love that there is an excuse to dress this way and have some fun doing it, too! I love the preppiness that the styles portray!
Vineyard Vines Kentucky Derby Collection
Before I get going with the fashion and styles, let me talk about the Kentucky Derby first!
The Kentucky Derby is a horse race that is held annually in Louisville, Kentucky, United States, on the first Saturday in May, capping the two-week-long Kentucky Derby Festival. The race is a Grade I stakes race for three-year-old Thoroughbreds at a distance of one and a quarter miles (2.0 km) at Churchill Downs. Colts and geldings carry 126 pounds (57 kilograms) and fillies 121 pounds (55 kilograms). The race is often called "The Run for the Roses" on account of the blanket of roses draped over the winner. It is also known in the United States as "The Most Exciting Two Minutes In Sports" or "The Fastest Two Minutes in Sports" in reference to its approximate duration.
Pretty exciting, right!? I have never really been into the Derby, but I love the the fun and excitement that it causes! Since I'm all about dressing for the part for just about anything, I love being able to showcase different styles and prints and fun ways to express yourself through fashion. I love the Derby Collection because it's a great way to be dressed in your true Sunday best! It's such a fun way to breath in some classic and elegant looks.
It's preppy as preppy can be, and it's LOVELY.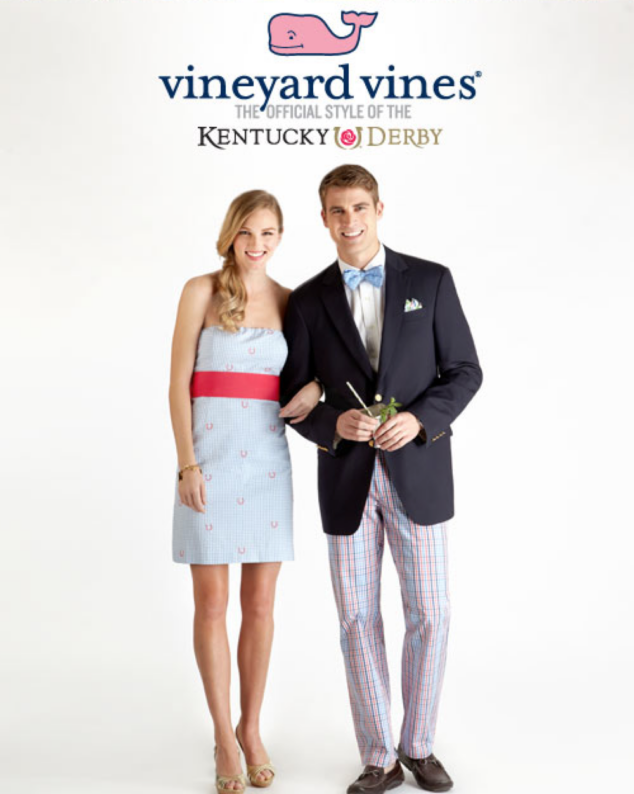 This is what I want you to think about when looking at the Vineyard Vines Kentucky Derby Collection:
Think pastels, pastels and pastels. It's almost like dressing for your Sunday best. It's adorable and chic and classic.
Think seersucker prints, too. I'm not just talking about for the ladies, either! I love a good seersucker suit for the men, too. I think it's such a great print that anyone can pull off!
Think bold florals, too! OMG! The florals for the Derby are over the top amazing. Think yellows and reds and purples and pinks!
Think BIG straw hats! They are fabulous with ribbons! I love being about to have a full, gorgeous hat!
Think summer whites, too. If you're not into the colors, think plain white. It's a safe way to go!
Gorgeous dresses for the Kentucky Derby…

Fabulous accessories for the Kentucky Derby…

Incredible hats for the Kentucky Derby…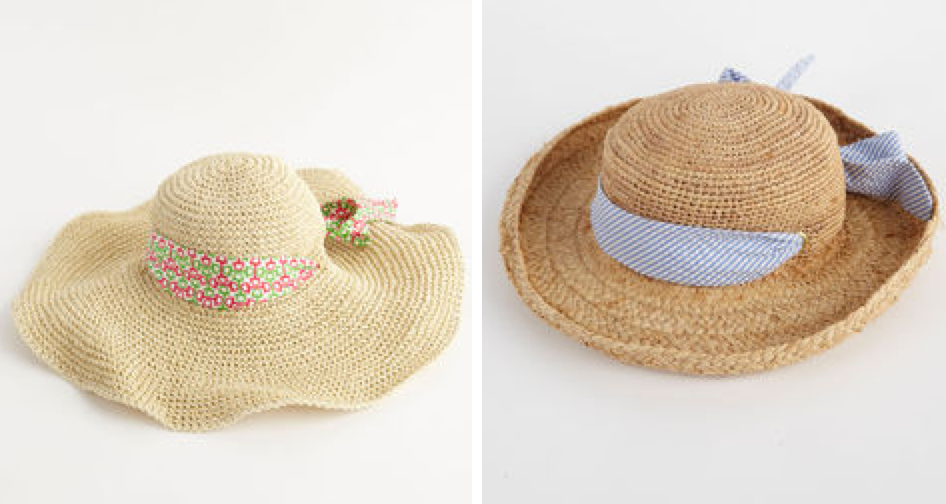 Oh, yes… Vineyard Vines Kentucky Derby Collection, you're beautiful baby! You're everything that I want to wear and then some! I just always fall in love with the styles and the beauty and the classic look and feel. It's such a great way to show off the beauty of the event and really have such a classic style. There aren't that many events where ONE style truly reflects it. I love that with the Derby, you have that. The Derby is so iconic for their looks and fashions and styles, so I love that you really do feel the presence of classic looks here!
Here are some other looks from Vineyard Vines that you could use for the Derby, too!
You can buy your Kentucky Derby Tickets here.
I also love how you can have a gorgeous party, too for the Derby! Think bright colors and lots of fun! I've always thought that flags are the best way to have some Derby fun! You can really have some super duper fun, but as long as you look the part you will have extra fun, too!
GO DERBY FUN!