This is our puppy, Jethro: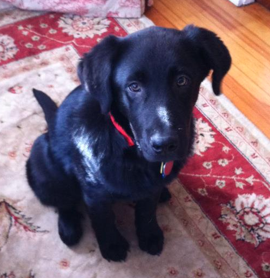 Isn't he adorable? Okay, that's really a photo from about a year and a half ago, when we first got him, and he was 4 months old. He's not that little anymore. He's actually quite huge: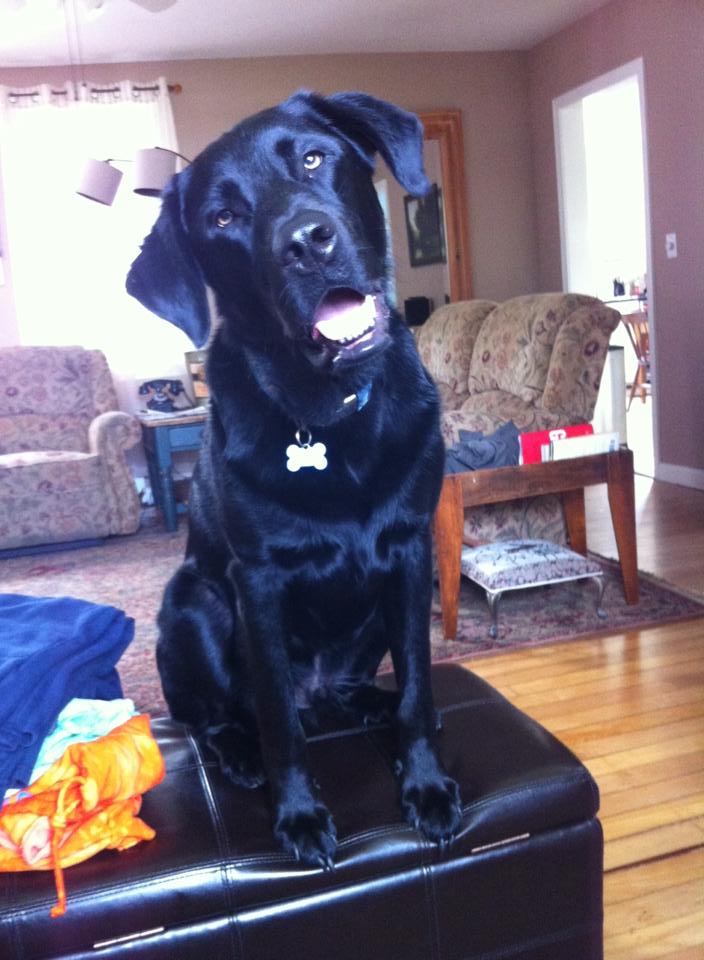 But he's still adorable. And we still call him "the puppy" because he's the youngest of our three dogs. It's like how parents call their youngest child "the baby" long after he or she is wearing diapers. (My Mom sometimes still refers to me as "the baby," and at 32 years old, I can assure you I've been out of diapers for quite some time.)
Jethro is known by a few other names, too, depending on what he's doing or what he looks like: The Gorilla, The Bunny, The Pelican, The Pterodactyl, to name a few. For some reason, we seem to have given him a lot of animal nicknames.
One nickname we have given him recently is The Rooster. Why? Well, we noticed he was consistently getting up really early in the morning, and of course telling us it was time to get up, too. He would do this by jumping in our bed, whining and pawing at us with his big mitts – his version of cock-a-doole-doo.
Brian already gets up early. He sets his alarm for 5:00am. So when I say Jethro was getting us up really early, I mean it. Like, 4:30am. Finally, Brian figured out that Jethro was getting up earlier and earlier because it was getting lighter and lighter in the morning. When he saw that it wasn't dark anymore, he assumed it was time to wake up.
We had blinds in our bedroom, but we had never put curtains up, so the room would get pretty light as soon as the sun came up. So we got an idea: trick Jethro into sleeping later by making the room darker.
My parents were cleaning out their garage last weekend and my Mom happened to find a bunch of room-darkening curtains that they used in their last house. We put the curtains up in our bedroom on Monday night, and Tuesday morning Jethro slept until the alarm went off.
Wow, that was easy… but was it a fluke?
Nope! Each morning since then (Wednesday, Thursday and Friday), Jethro has slept until the alarm goes off. As a bonus, since the bedroom is darker it feels cozier for me and Brian, too. If I happen to wake up once the sun comes up (and before my alarm goes off), I no longer have to put my arm over my eyes to block the light as I go back to sleep.
Why didn't we do this sooner!?