What would Chris Pine think of this?
Yesterday was quite fun, to say the least.  My daughter Audrey and I were picked up by "car service" in Connecticut at 6:30 am and driven into New York City by the most friendly, engaging driver we've had the pleasure of driving with.  At 6:30 am.  It was intermittently sprinkling, raining and pouring, and not driving was fabulous.
Audrey had a scheduled segment at The Today Show at 9:40 am with an 8:30 am scheduled arrival for make-up and hair primp.  Our driver had us in the City by 7:30 am and dropped us off right at NBC, which gave us time to enjoy a coffee and light breakfast at WichCraft, right in the NBC complex.  Nice.
We knew just what to do and where to go, since Audrey had done a January 1st, 2013 segment at Today.  We headed to the Green Room after our coffee, which actually isn't green at all, but rather a comfortable combo of purples, mauves, mustards, oranges and other calming colors.  The room is small and intimate, with two flatscreens airing TODAY live and a little kitchenette for drinks/food. Audrey checked in and headed directly to make-up and hair, which is a bright room adjacent to the Green Room.  The stylists pop in and out to gather their "clients" and the door is always open.  Friendly. Happy.  Nice.
The Green Room is the place where people gather while waiting for their segments.  Yesterday, there were several people in-and-out, practicing their content or just sitting and chatting.  The celebrities have their own Green Room, but kind of float around from make-up to this Green Room… maybe because the live show is being aired on those two flatscreens right there in that small, intimate room…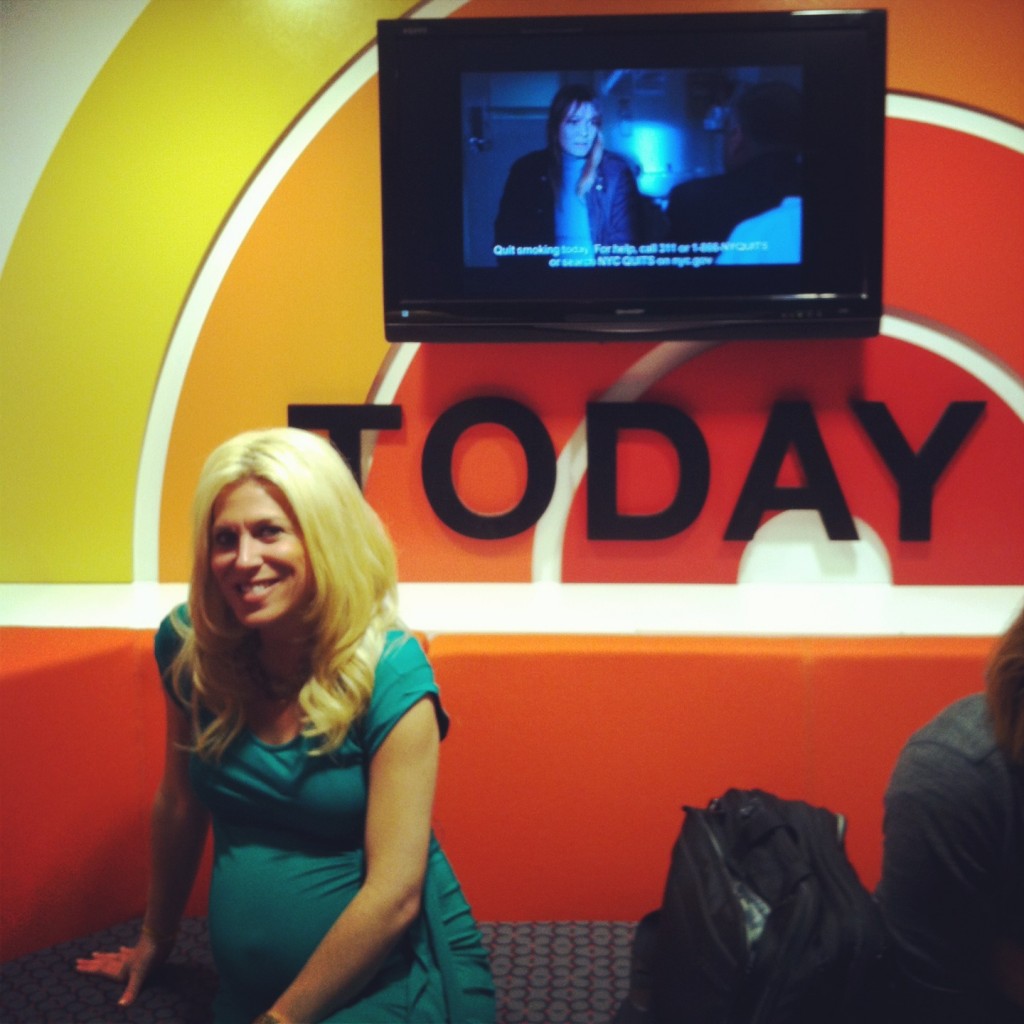 Here, in the Green Room, is where I had a brush with the famous.
First, Zach Galifianakis walked in and though and out and back in and through and into the make-up area like any other guy.  No entourage.  Just a guy walking through.  Love this guy.  Love his humor.  Check out his website!
Next, things got a bit funny.
As I was sitting there, waiting for Audrey to return, this truly good-looking bearded guy dressed in tight black jeans and a nice shirt stepped from the make-up room and stood a couple of feet from me, his eyes glued to one of the flatscreens as the arraignment of Ariel Castro aired… and I mean SO good-looking that I thought to myself Wow. This make-up artist is in the right place to get discovered.
This guy's face was so troubled as he watched this news piece that he turned and whispered, "How could anyone do this…"
I agreed with a nod.  But I couldn't stop thinking about WOW. This make-up artist is in the right place to get discovered.
Then he disappeared back into the place where he makes everyone else look beautiful.
Long story short… Audrey joined the other ladies doing her segment…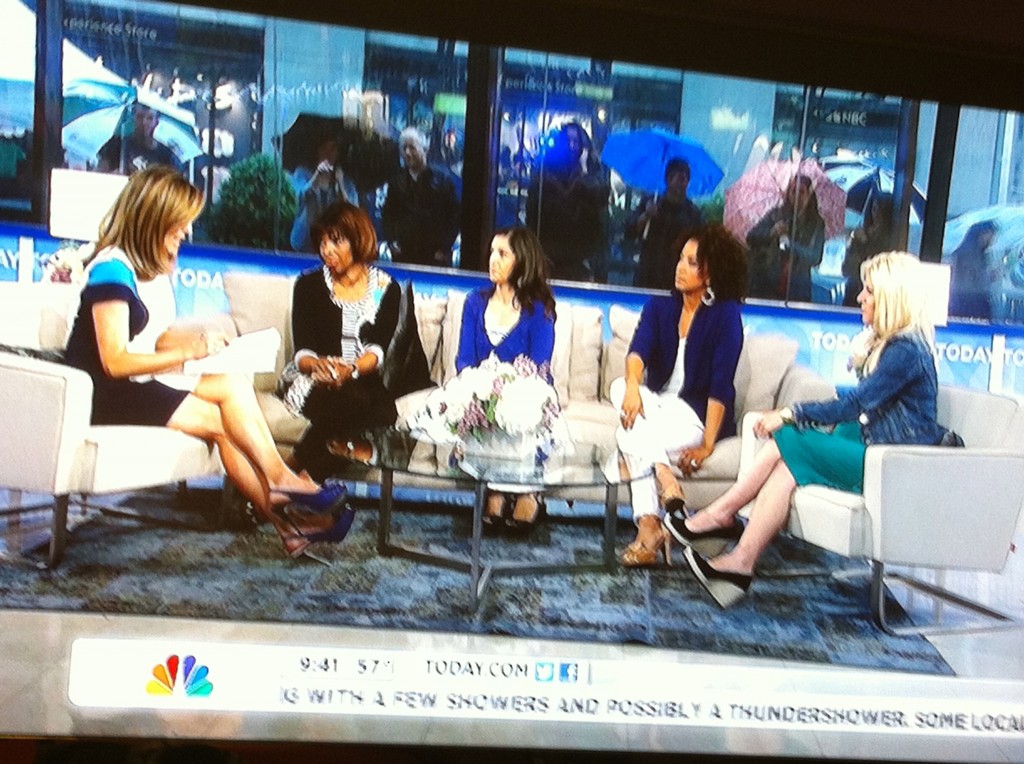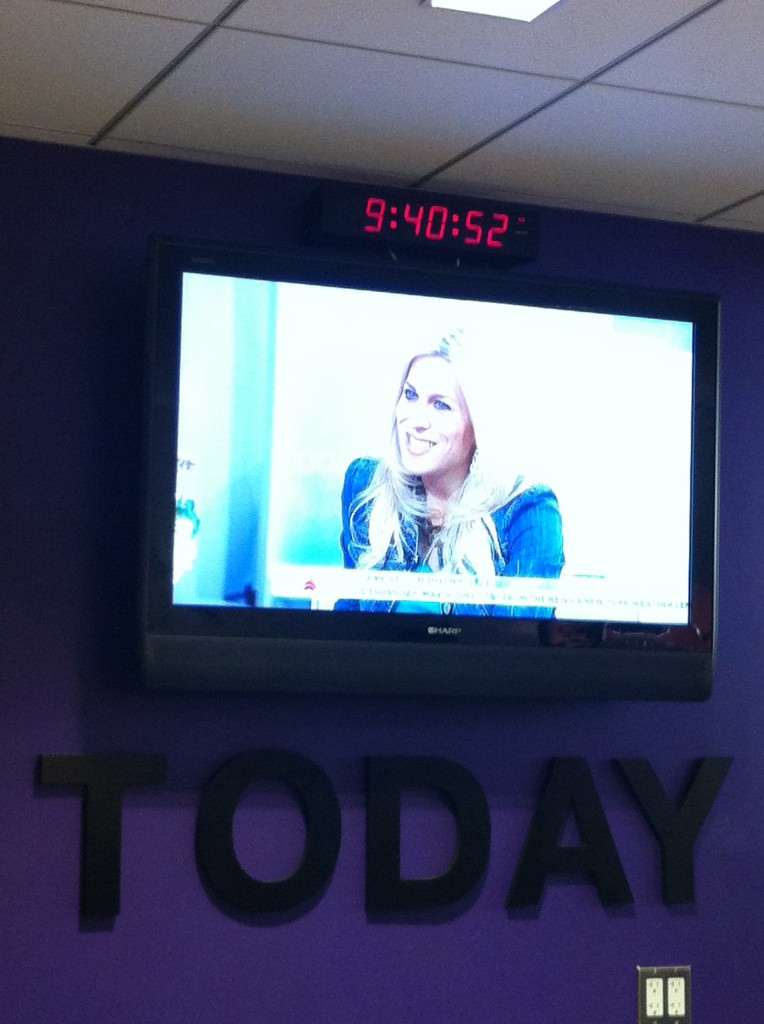 And I was excited to ask Audrey if she had seen that good-looking artist in the make-up area, the one who seriously should be discovered.
Audrey was puzzled, to say the least… because that guy is Chris Pine, who happened to be a celebrity guest on The Today Show yesterday.  Chris Pine, best known for his role as James T. Kirk in the 2009 film Star Trek, which he has reprised in the sequel Star Trek Into Darkness. Oh, that good-looking guy.
So OK.  He had already been discovered.
But I'm still taking credit.