Summer Haircuts for Boys: Alex was MADE a MOHAWK
I brought the boys to our local Super Cuts yesterday for summer cuts.
I planned on just getting them "cleaned" up, on the shorter side. They have hair that grows VERY fast and VERY thick, so I constantly need to stay on top of it.
My Alex… oh, my Alex. He has been BEGGING me for a mohawk since his buddy Jaden got had one a few months ago. I've denied him mohawk access every single time we've been to the hairdresser. He gets bummed, but he gets over it quickly.
Yesterday I thought I'd surprise him.
I knew the question would be coming…
"Mom, can I PLEASE get a mohawk?" – Alex.
"Sure!" – Me.
Shock.
"I can!? Are you serious?" – Alex.
"Yup!" – Me.
He started jumping up and down… it was as if he won the lotto!
And so… my Alex got his 1st mohawk! 🙂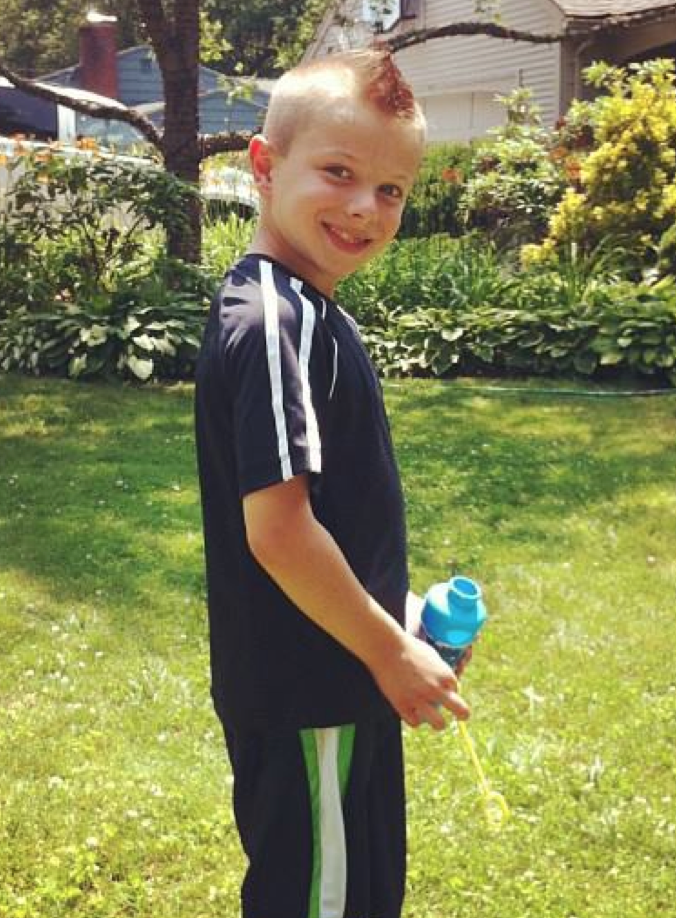 I'll admit it, the kid was made for a mohawk.
He LOVES it!