Today I am exactly 14 weeks pregnant and feeling great! Now that I'm in my second trimester I *think* I'm finally getting over the hump in terms of headaches, nausea and all the other fun stuff that fellow mamas-to-be can relate to. 😉
Last week I had an ultrasound and it was so cool to see how much Baby Govednik (Baby G, for short) has developed. He or she was wiggling all around and waving his/her little hands and feet. It was so amazing to see!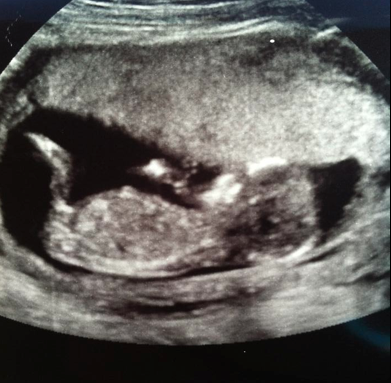 Now that I'm in my second trimester, I'm also starting to think ahead. I know the next few months are going to fly by, and I want to be as prepared as possible with all the baby gear we'll need. So I was beyond excited when I received my very first piece of baby gear recently – this gorgeous Cream Bows on Pink Bramley Tote diaper bag from Pink Lining!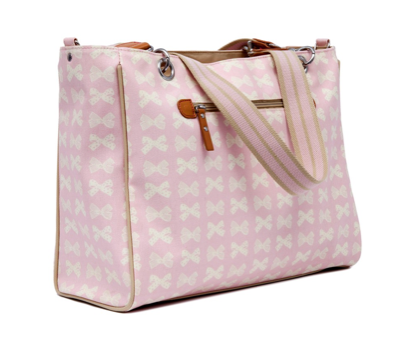 Isn't is so chic and stylish? I love it! And as a first-time mom, I'm sure I'll to do my fair share of over-packing (you never can be too prepared, right!?), so when the diaper bag arrived I was so happy to see that it's big and roomy. And to help keep me sane and organized, the water-resistant lined interior of the bag comes complete with:
– A padded changing mat and zip wet bag
– A removable (with Velcro) Thermo-insulated pocket for bottles
– Two large pockets for diapers
– Pockets to hold smart phones, keys, pacifiers, etc.
– A zip pocket
– A pen loop, an extendable key/dummy fob, and a detachable mirror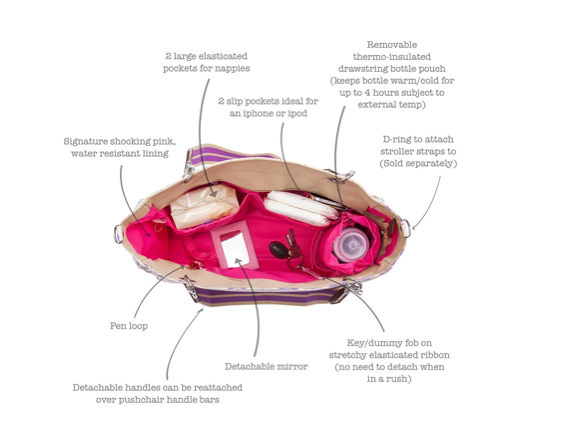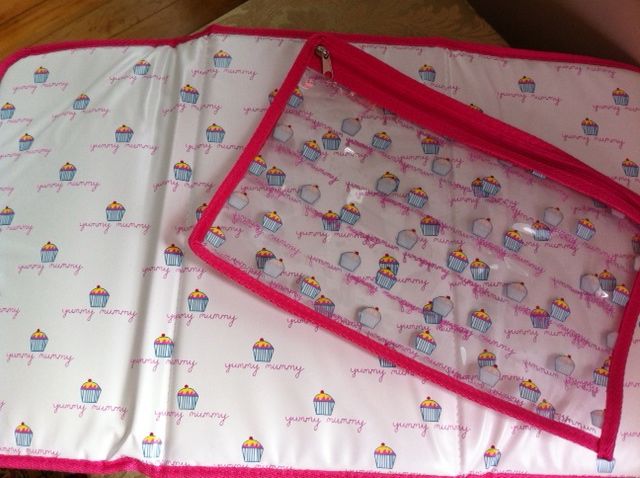 The exterior of the bag is 100% cotton canvas laminated with EVA coating. I noticed right away that this will make it easier to keep clean with the inevitable baby-related stains that are sure to pop up. The exterior also has a large zippered pocket on one side and a smaller zippered pocket on the other, as well as an adjustable strap.
I can't wait to use this pretty, practical diaper bag once Baby G arrives in February. Of course, as an over-prepared first-time mama-to-be, I will have it all stocked up and ready to go well before then. Thanks, Pink Lining!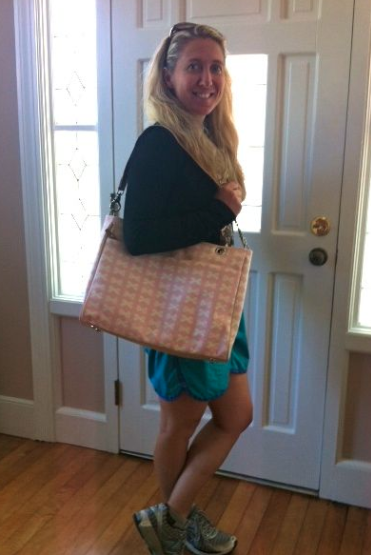 Disclosure: I received a Pink Lining diaper bag of my choice. All opinions are my own.