T.J.Maxx workout gear – fabulous, fun and on sale…
Fun workout gear is, well… fun.
Fun like getting dressed for something enriching, nourishing, uplifting.  Hey, I just borrowed tag words from a fabulous new pair of Kyodan workout shorts that caught my eye and my heart at T.J.Maxx…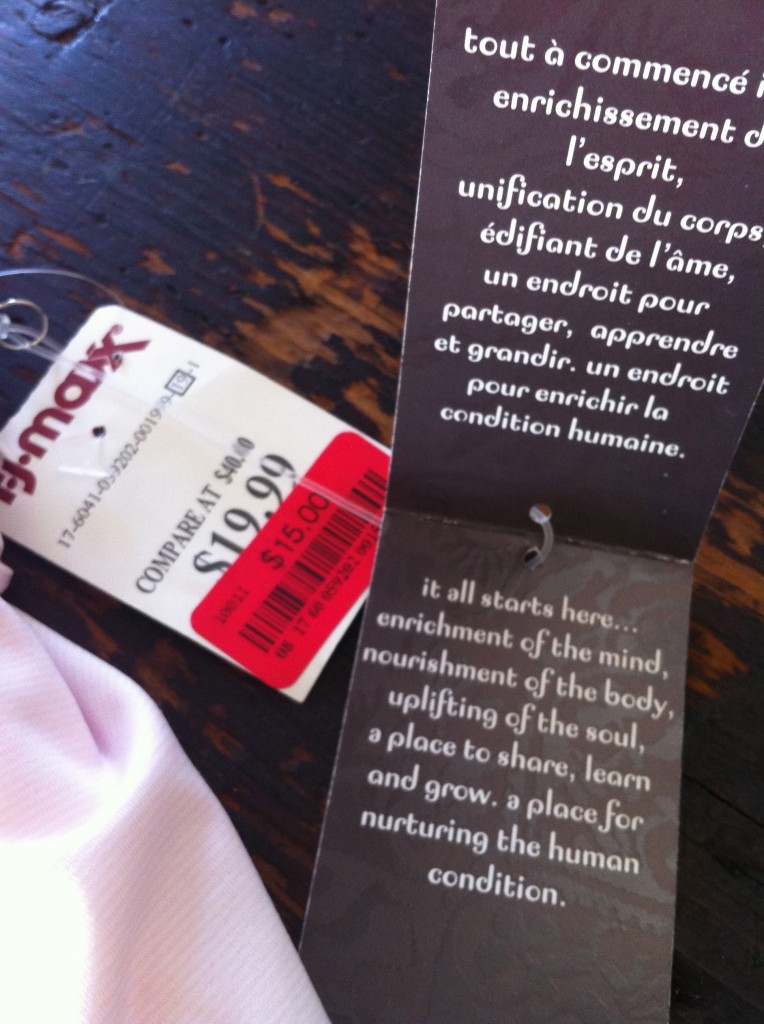 And ooo-la-la are they fabulous!
Different fabulous for me.
Pink, ruffled, like-a-birthday-cake different…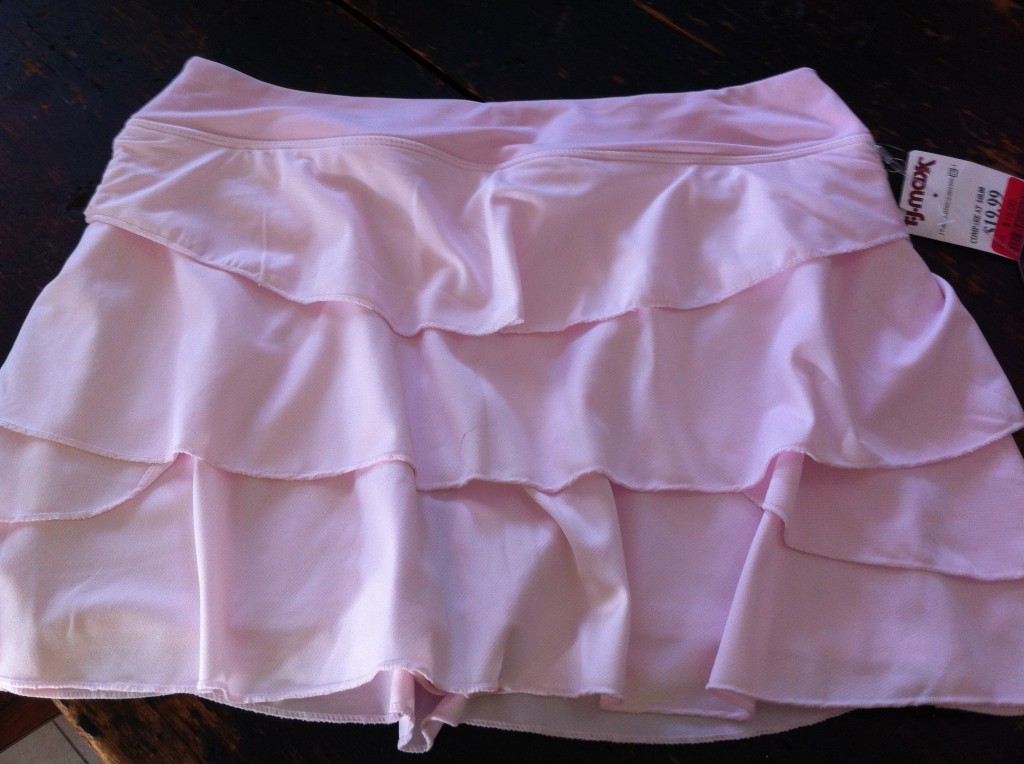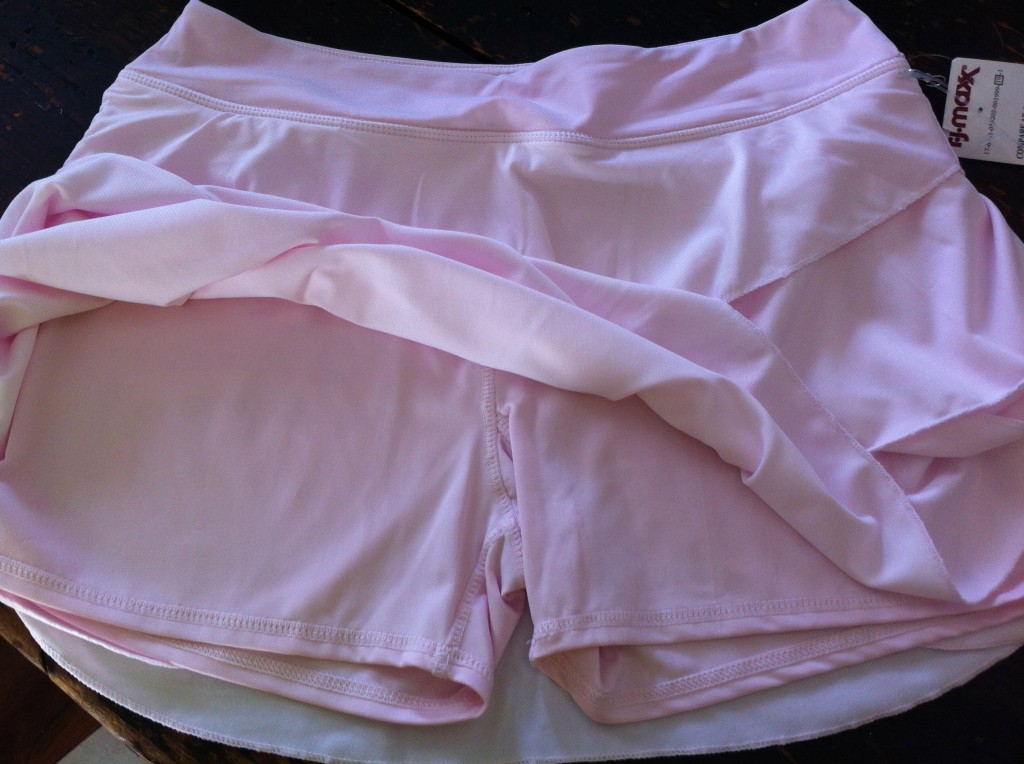 … with a peek at the baby-soft attached shorts underneath.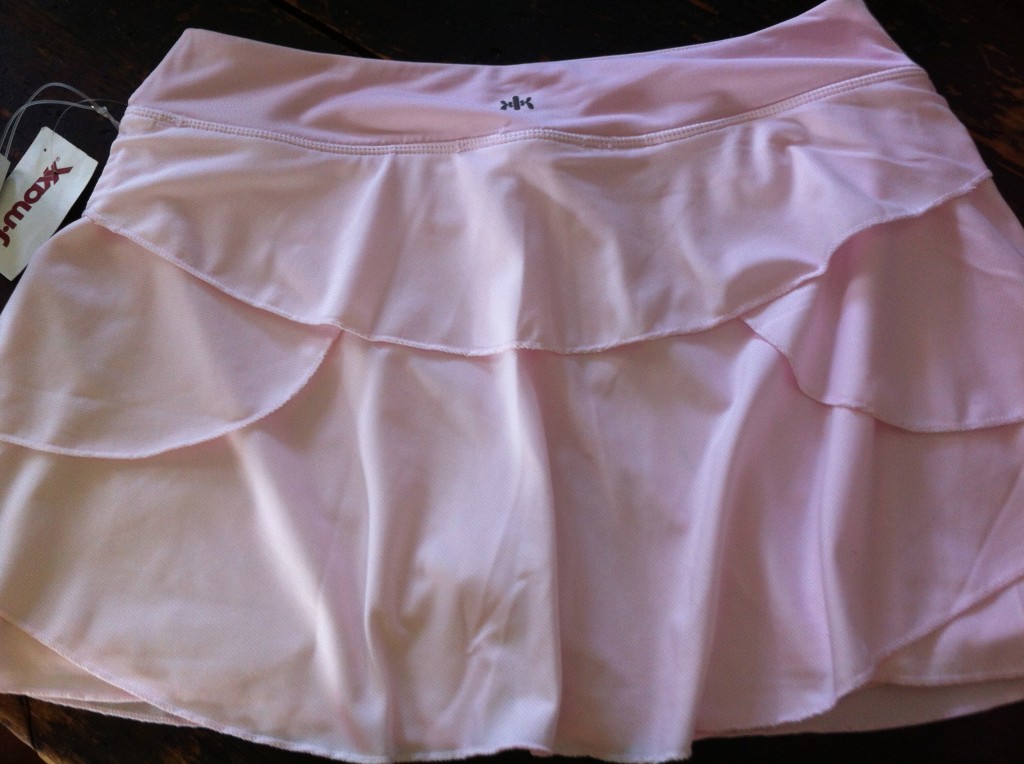 … and perfectly finished birthday-cake behind. (Let's face it, looking fabulous from behind is fun, too!)
I grabbed them. I tried them on. I fell in love. Like a little kid in love!
And I decided that I'd wear these pink, ruffled "birthday cake" shorts on my 61st birthday, coming up in October. Yes, I'll be running in them, running enriched, nourished, uplifted… and maybe a bit like a kid, because 60's in the new 12!
While at T.J.Maxx, I also picked up a pair of these…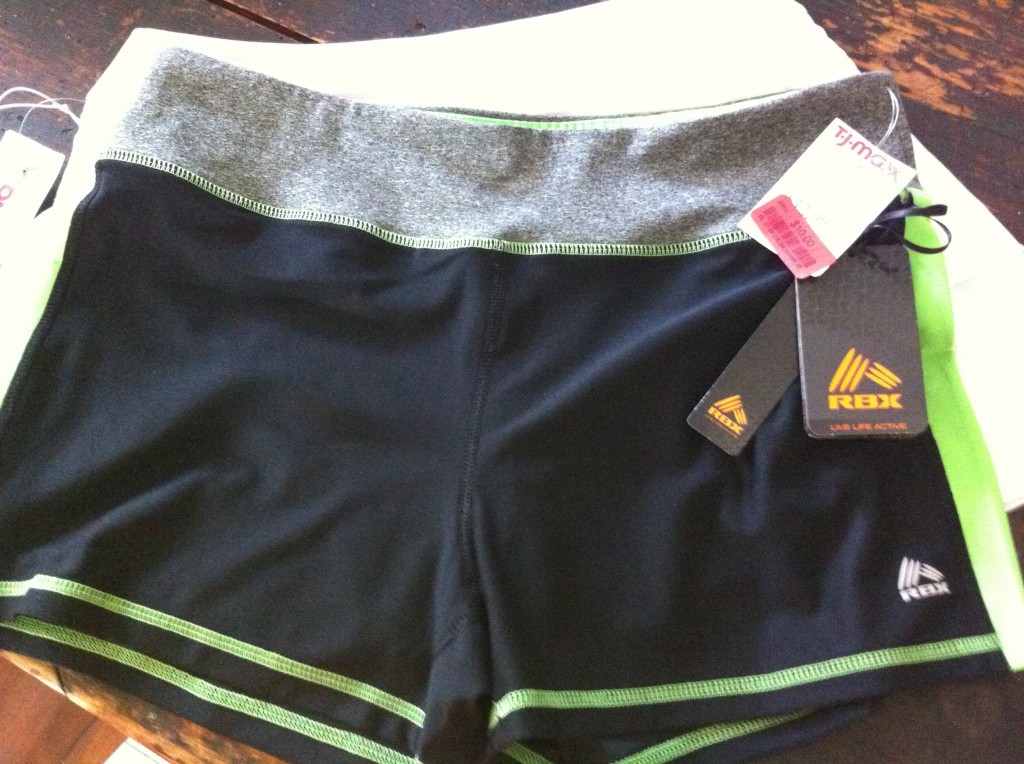 … black-and-lime-green detailed RBX shorts (for yoga, running, biking or just for fun).
Fashion haul total for these?
$25.00. Total. I happened to have $25.00 gift card, so this haul for me was FREE. I like this.
I took my black-and-lime-green shorts on a 7-mile bike ride this morning, followed by a 2-mile run (training for Providence Rock 'n Roll Half Marathon)… beyond comfortable, and I require comfort in my gear.  And they match my bike!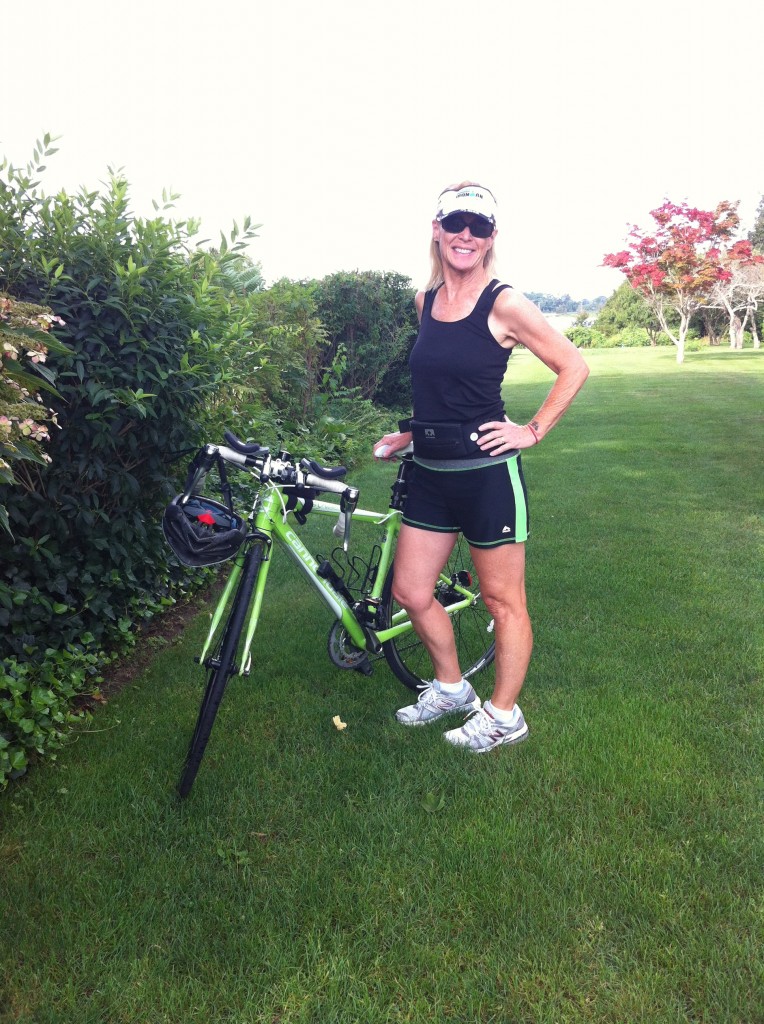 There is something nice about mixing up the workout gear with a touch of color, a touch of fun & fabulous and even a touch of birthday cake.  It's even nicer when it's a major bargain.
(Now I'm heading off to register for a race of some sort on my 61st birthday!)
**********************
This is NOT a sponsored post, just a bargain info pass-along.