Fitness Time: Working out AFTER having a baby isn't easy. As a matter of fact Working Out Post Pregnancy is really tough. I mean – really, really tough. You want to push yourself, but you also don't want to hurt yourself. You also want to see results and it's difficult to get yourself moving. I'm here to share my personal Working Out Post Pregnancy story.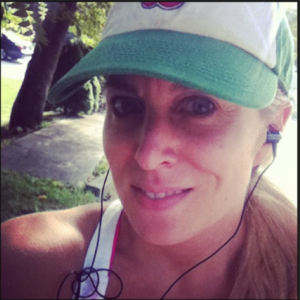 Working Out Post Pregnancy
Before I got pregnant with my Victoria, I was in the shape of my life. I had just come off of training for a 1/2 marathon in May of 2012 where I had been routinely running and keeping myself in shape both physically and mentally. After the marathon I had continued to run 3 miles 5x a week and was eating amazingly well through the beginning of July. I found out I was pregnant mid-July and just toned down my workouts, but still kept myself moving. I actually had miscarried in August of last year, and after going through that experience, I picked myself back up again and got myself back on the treadmill.
Putting it lightly, my body was where I needed it and wanted it to be last October of 2012. It helped being in shape when I got pregnant because I was able to keep myself active through the early stages of my pregnancy. But then… as every pregnant mama knows, you just start to get tired because your body is changing so much and you desperately need to gain weight for the health of you and your baby.
I gained 35 pounds with this pregnancy. I'm going to be totally honest and straight forward here. I started my pregnancy at 112 pounds and I went up to 146 pounds. I tried to eat healthy throughout my pregnancy, but those glazed donuts from Dunkin Donuts kept calling my name! 🙂 LOL… definitely not what you want in your body while Working Out Post Pregnancy!
After I had Victoria, one of things I couldn't wait to do was workout. Since I've been an athlete and active my whole entire life, not being able to workout or do anything too strenuous was a huge change for me. Since I have had 4 other babies, I know that you need to heal after your pregnancy or your body is going to be completely out of whack.
Now 8 weeks post c-section, I've gotten the green light to start working out again.
Friday was my first day back "on the road" and it felt like a million bucks, even though I was totally slow and completely out of shape!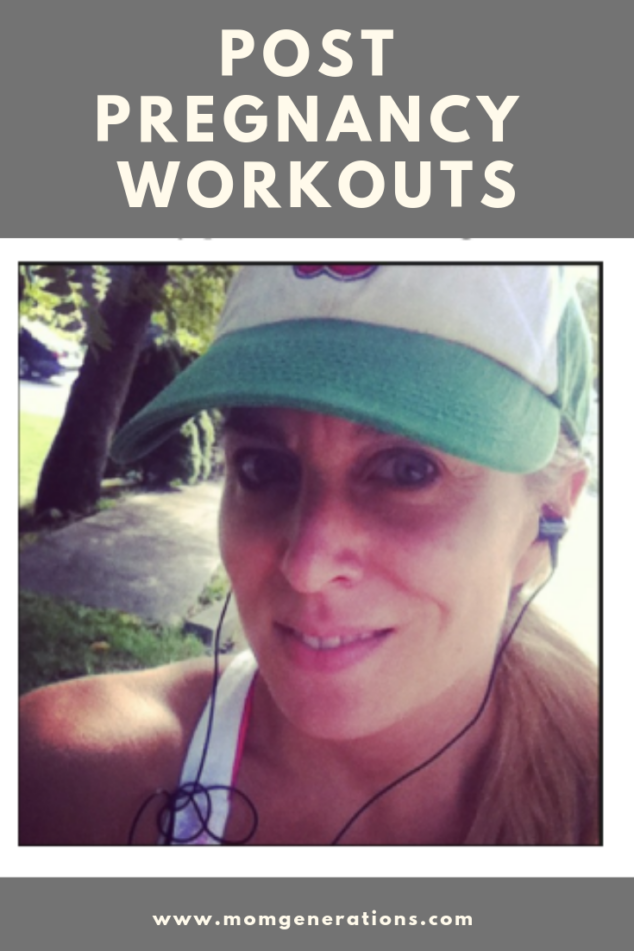 Working Out Post Pregnancy VIDEO (keeping it real)
Working Out Post Pregnancy WORKOUTS:
Friday workout:
1.4 miles of run/jog/walk
Saturday workout:
1.0 mile walk with the baby
Sunday workout:
25 minute walk with baby (didn't calculate length, just wanted to go for time)
So it has begun… working out after having a baby. It's not easy, but it's essential for me to get out there and start feeling like myself again.
I don't have a ton of time to workout, so I need to be clever as to when I can fit it in, but I will fit it in.
I'm determined to get myself back to where I want to be.
After all, I've got 6 people relying on me to be healthy. 🙂