Monday Covet List: 3 Things I NEED from NFL.com for GAME DAYS!
Are you ready for some FOOTBALL?
My sons and husband are!
Yesterday was ALL about the Steelers game and the Patriots game. In full football fashion, we all dress in our proper football-fashion.
When Sunday rolls around, everything stops.
NFL.com/women has some chic, trendy and totally-cool looks for the ladies. Gone are the days of just wearing a game jersey… football-fashion for the girls has stepped up like 100 notches!
Today for my Monday Covet List, here are my 3 LOOKS like I just NEED (both for Steelers and Patriots)…
1) Ladies Holy Sweatshirt & Tank Set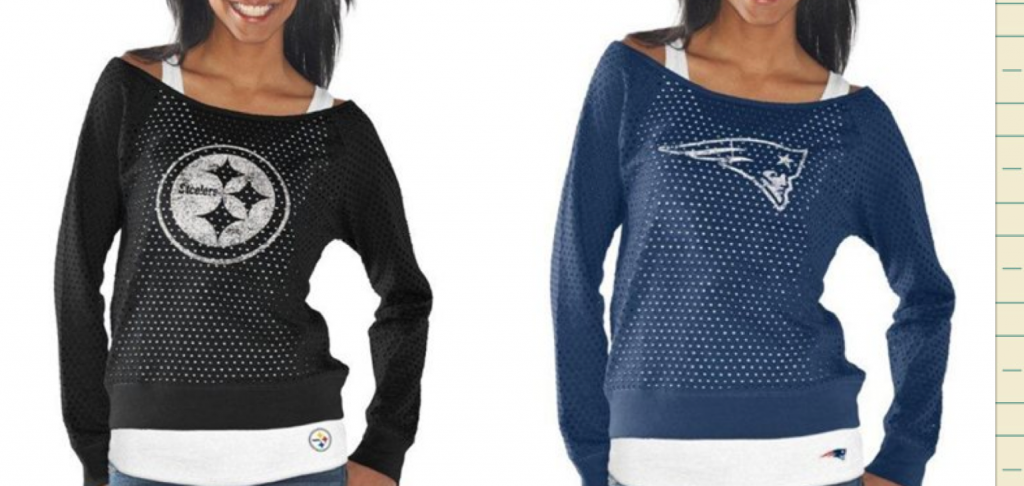 2) Helmet Tri-Blend Long Sleeve T-Shirt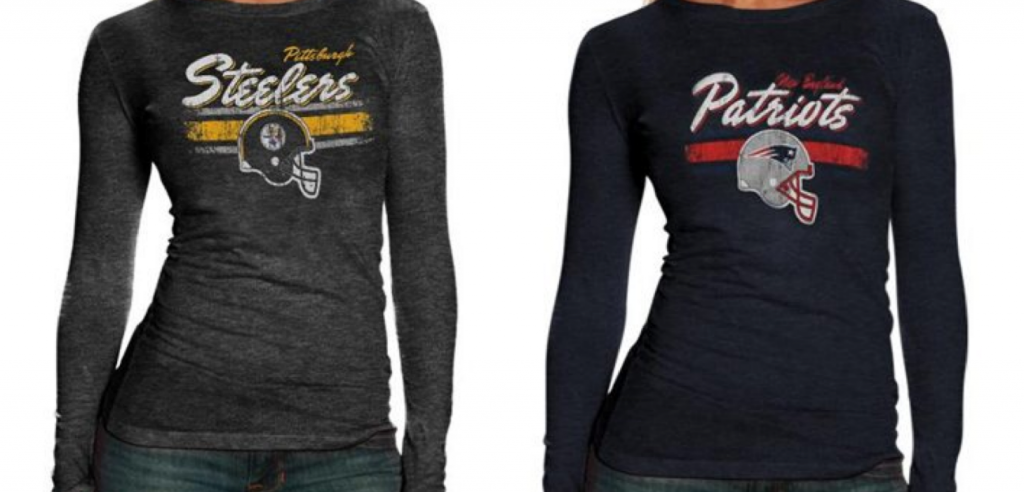 3) Off-The-Shoulder Sweatshirt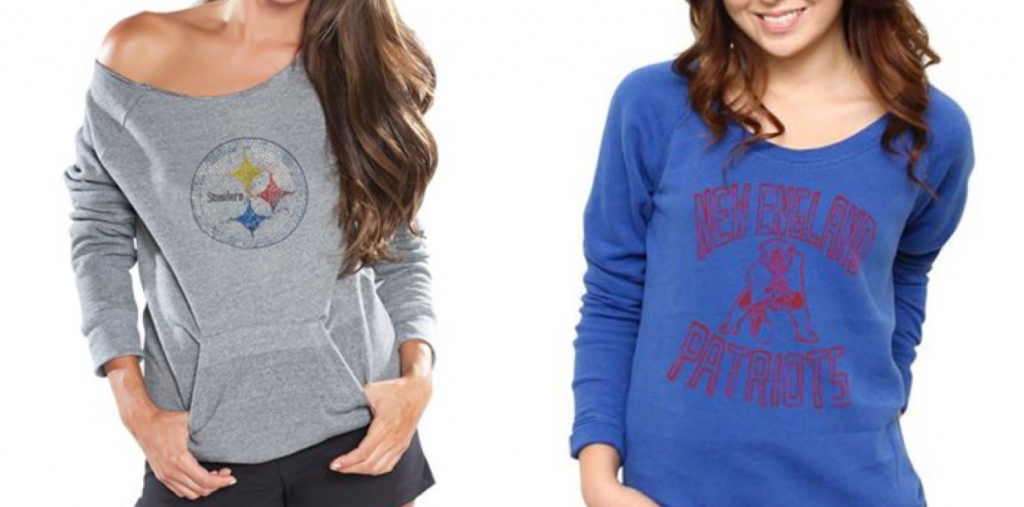 Buy all items at Nfl.com/women