Girl's Guide to Football: Chatting with Phillip Bloch about NFL Women's Apparel
I'm a football fan.
A BIG one.
I'm going to be honest here, I have 2 teams – the Steelers and the Pariots. I'm born and bred a red, white and blue fan… but married a black and gold fan – I've done the only logical thing, become a fan for both. 🙂
I have LOVED seeing NFL.com offering AMAZING, TRENDY and AWESOME fashion for women. Gone are the days of wearing a "boxy" jersey, now I feel I can look chic and fashionable during (and also not during) game days! I love showing my fan-pride and the NFL has made it easy for me to look the part!
Oh, yes… in our house, football is a way of life. It is our family bonding experience on the weekends. It is something we ALL love to do together! I just love getting everyone dressed and geared up!
I'm telling you, you need to check out NFL.com for some awesome goodies! NFL.com offers hundreds of items that make women look and feel great while giving them the opportunity to support their team. From the classic, Nike Game Day Jersey (fit specifically for women of all shapes and sizes) to the more eye-catching, you are guaranteed to find what you need and more at NFLShop.com.
I had an awesome opportunity today to speak with the NFL's 2013 Creative Fashion Director and celebrity stylist, PHILLIP BLOCH!!
Love me some Phillip! He just LOVES fashion and he's so passionate and energetic about his NFL involvement, it was such a PLEASURE!!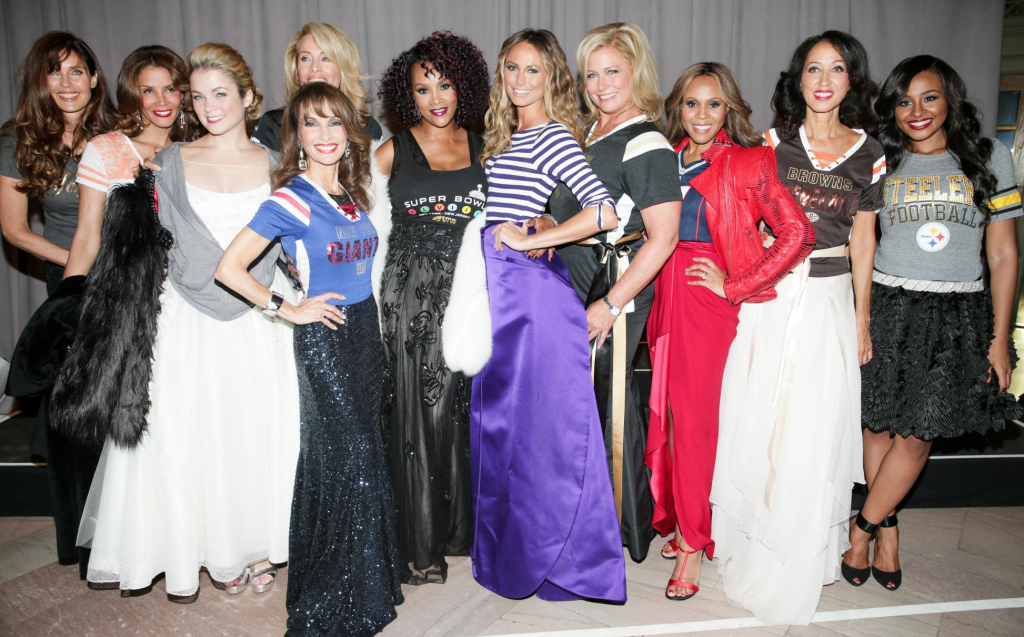 Here's my interview with Phillip: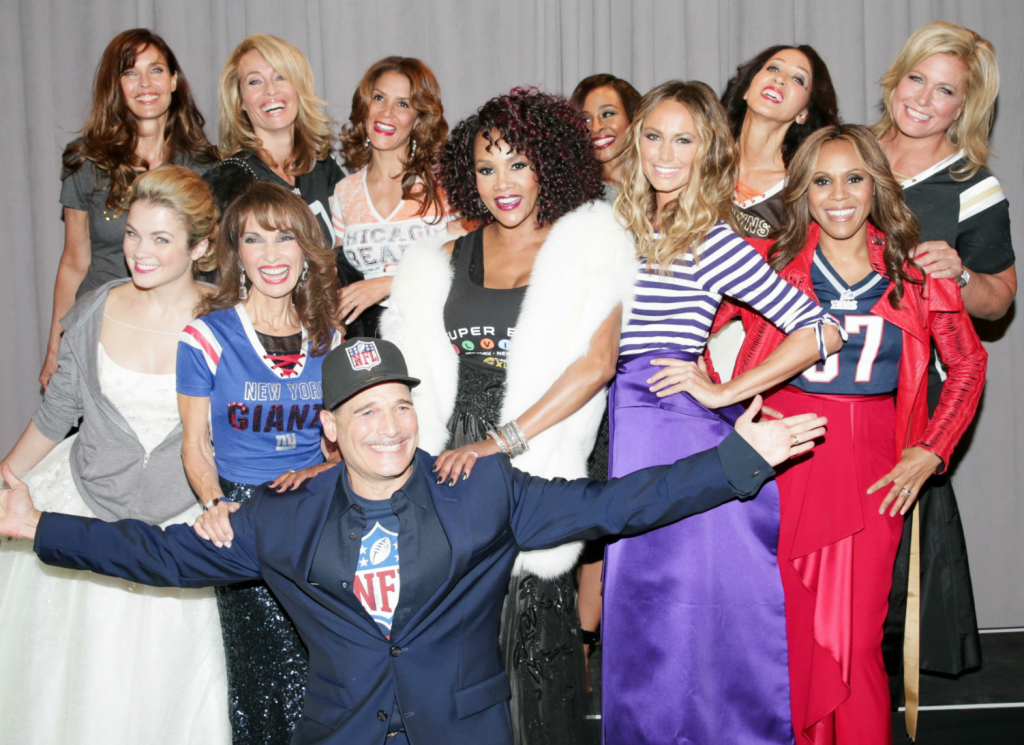 Question: How did you get involved with the NFL?
I have worked with Vogue and the NFL has a great relationship with Vogue. It's not just sweatsuits and tees, there are ways to make these items look great and fashionable. Think about it – I paired an NFL top with a ball gown skirt. People said, "You can do that?" I love breaking fashion rules. Also, I feel like this is the next frontier. I've always been an active guy. I'm into sports and being physically fit. I find it inspirational. When you walk into a stadium and have 80,000 people screaming, "MANNING!" That energy does not exist except at rock concerts. It's amazing. I feel that this is a side that fashion in general neglects. 45% of the fan base of NFL is women. They're looking for something to wear!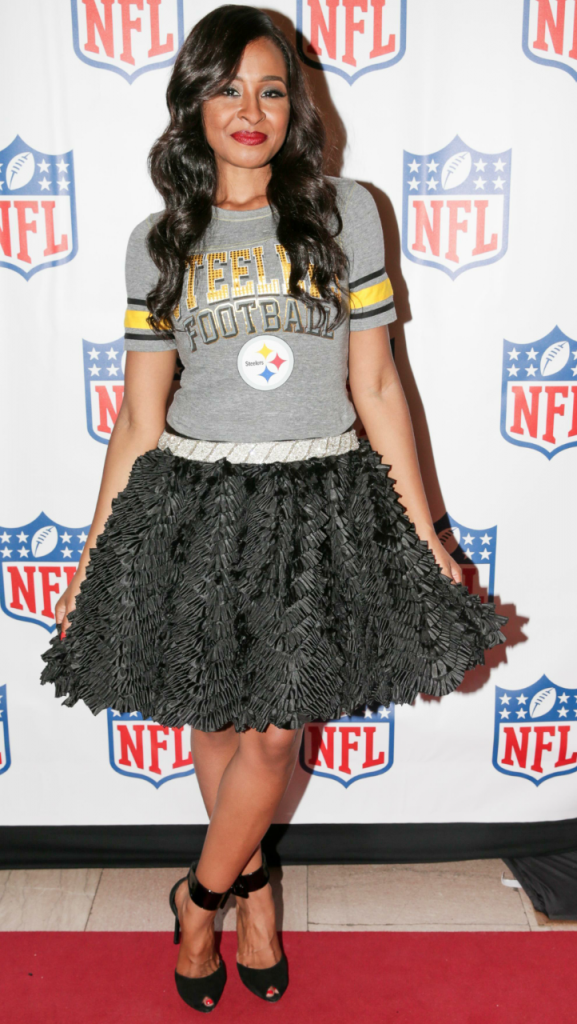 Question: How can women stay on-trend and still look good during the season?
When we did our Vogue and NFL event to kick-off Fashion Week, I showed this. I brought together 33 designers to be involved and we paired different tops and jerseys — every trend is there. We have from a size 0 to size 16… from age 16 to age 66. The next big trend is the sports jerseys. With these fun tops you show team spirit and your personal style with it.
Question: Can you wear these looks and trends in your everyday life?
Absolutely! Like I always say, don't follow the trends – find the trends that work for you. If you can wear a blazer to work, you can wear these tops under your blazer. Have fun with it!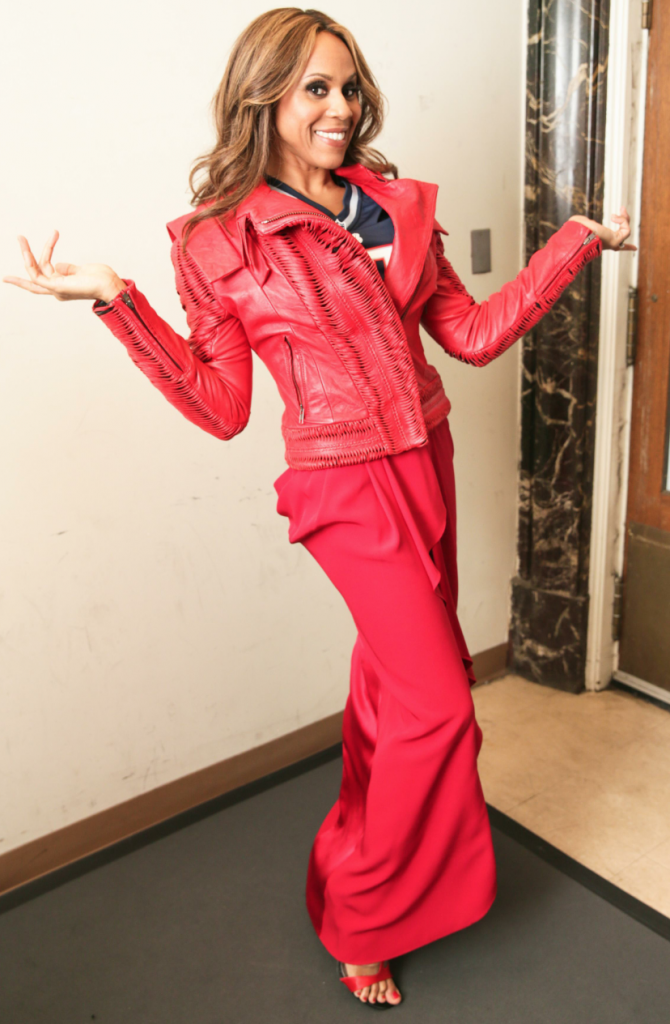 Question: I have 4 sons and a husband who are obsessed with football. Any suggestions during games?
This homegating thing is HUGE! NFL.com has some amazing items for your home, too. The great thing about homegating is it's a time to bond with each other during the game. For moms and dads with their kids… to a girl with her boyfriend. Pick themes. Make your own recipes and creations. It's just a really wonderful way to bond!
For more on Phillip and his NFL involvement, check out this awesome link HERE.

*****All photo credits: David Prutting