Giveaway: Easy-Bake Ultimate Oven signed by Gail Simmons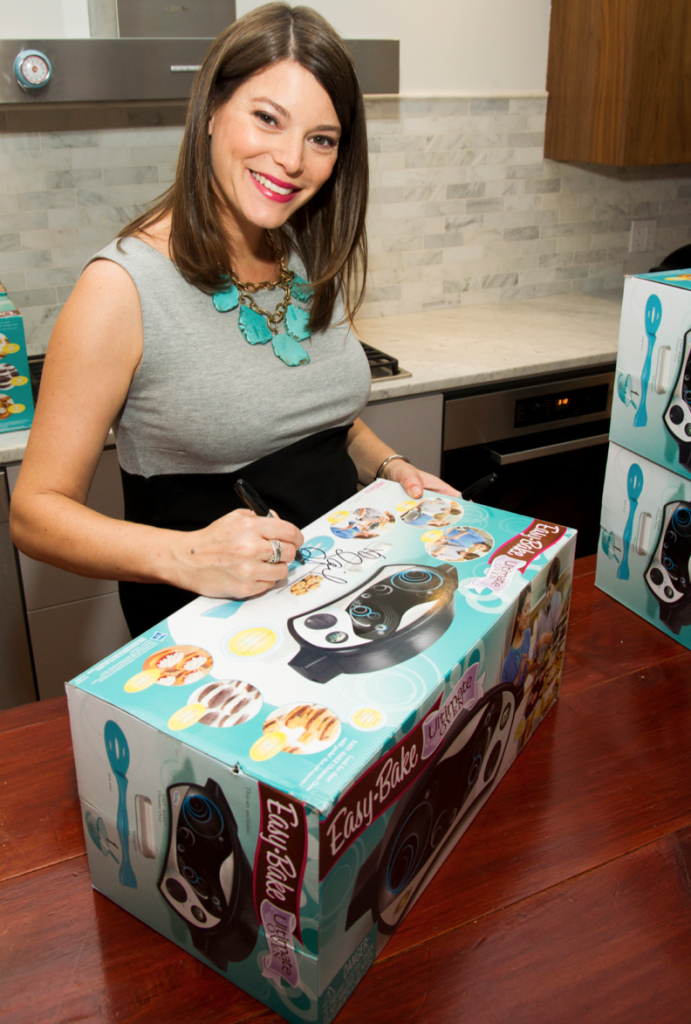 When I was a little girl, I remember asking Santa Claus for this Easy-Bake oven…
It was 1981… the EASY-BAKE brand entered the '80s with a sleek orange, white and brown oven that used one 100-watt bulb and came with two slide-thru baking pans, a pan pusher and tasty mixes. New mixes included the EASY-BAKE Brownie & Cookie Set, the EASY-BAKE Cake & Frosting Set, the EASY-BAKE Deluxe Baking Set and a Strawberry Shortcake® bake set.
Throughout the years the Easy-Bake Oven has been updated and changed and it has been a blast seeing the transformations.
I'm BEYOND excited to be doing a GIVEAWAY for the an Easy-Back Ultimate Oven which has been signed by (the one and only!) Gail Simmons!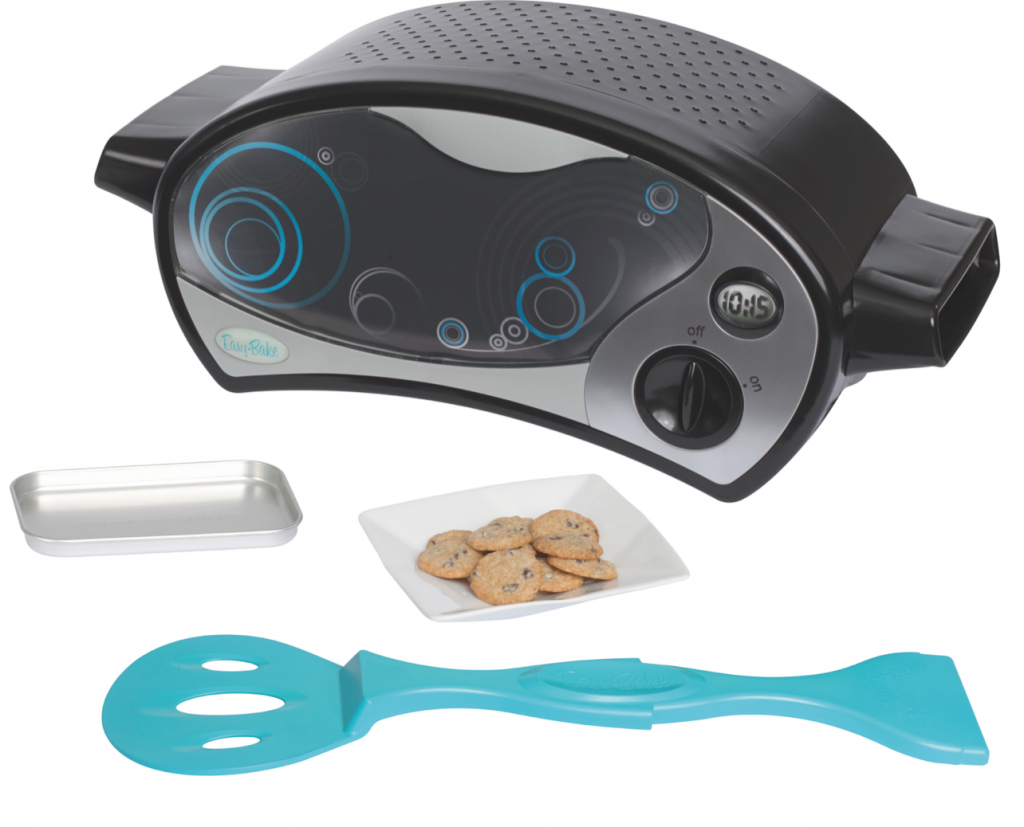 HASBRO/Ages 8 years & up/Approx. Retail Price: $54.99/Available: Fall13
Kids will love to get creative in the kitchen with the EASY-BAKE Ultimate Oven. This oven has a stylish look and modern functions perfect for today's tweens! Chefs-in-training will love to gather with their friends to bake and decorate sweet and savory snacks in this oven which features a heating element similar to a conventional oven and that does not require a light bulb. Easy to use, the oven features a larger cooking chamber and big baking pans. This fall, to commemorate its 50th anniversary, the EASY-BAKE brand will release a new color scheme for the EASY-BAKE Ultimate Oven, a sleek silver, blue and black model. In addition, the EASY-BAKE Ultimate Oven bakes an extended menu that includes cookies, whoopie pies, checker cakes, pizza, and pretzels. (Each sold separately). The EASY-BAKE Ultimate Oven comes complete with all the tools tweens will need including a baking pan, pan pusher/spatula, storage drawer, and mix to make 12 mini cookies. Adult participation and electricity required.
Available at most major toy retailers nationwide and on HasbroToyShop.com.
HOW TO ENTER:
1) LEAVE ME A COMMENT WHO THIS WOULD BE FOR!!!
WINNER PICKED: FRIDAY, OCTOBER 18TH