Um.
This was literally made for the McClelland boys, right?
I am in awe.
Honestly, I talk all the time about how my sons climb our walls and literally spider walk along the walls down our hallways… their goal is to be on the Ninja Warrior show — for real. 🙂 When I saw the magic of Gorilla Gym, I literally saw my sons going happy-crazy over this!  What a super-cool product for parents to have in their home, especially with the colder months rolling in.
So what is the Gorilla Gym?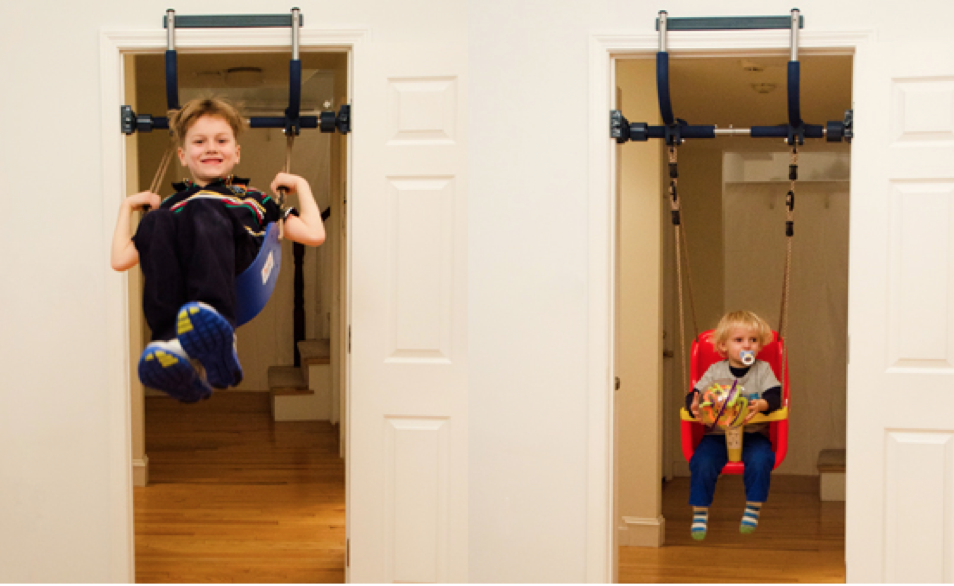 Gorilla Gym, the world's smallest and most versatile home gym brings the fun of exercising indoors. Gorilla Gym is lightweight and portable and installs in your doorway in seconds without tools or drilling. Gorilla Gym supports multiple attachments for dozens of exercises and activities including boxing fight station, fitness, and yoga… and now a children's swings, a children's playground.
Every child loves the swings and outdoor activities, which can be a challenge during colder seasons. Gorilla Gym will surely become every child's favorite toy: children can swing for hours inside, especially during those long winters and rainy days. Gorilla Gym is a great alternative to outdoor play sets, which can cost over $1,000, Gorilla Gym comes with a swing, trapeze, climbing rope, ladder, and rings, all for under $150.
Literally, all my kids use to play on is my husband's pull-up bar, so this will be an amazing new "toy" for them.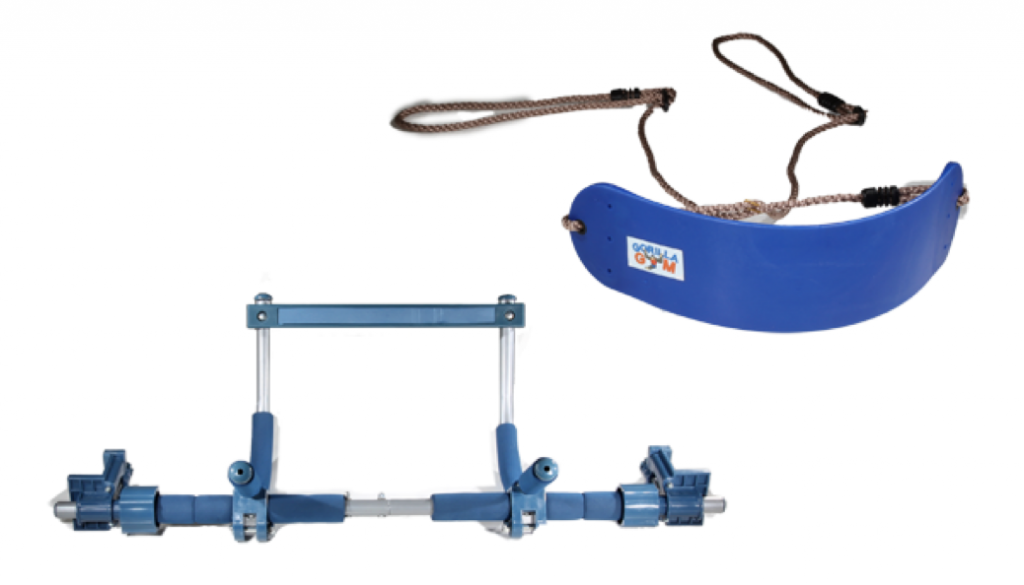 It's safe, stable and secure — one of my biggest concerns with being a mom… I need everything in my house to be safe for my guys (and girl). They have the ASTM International safety certification for up to 300 lbs, one of the founders demonstrated the strength and security of Gorilla Gym by swinging on a motorcycle suspended from it. Gorilla Gym weighs just 9 lbs and is very compact – only 3x1x1 ft.
This is one of those things that when I see it, I know my guys will love it.