Having some fun with Calista Tools Hot Ion Rollers
I'm not that adventurous when it comes to my own hair. Truthfully, I'm not that good at doing my own hair. I've really had to rely on good hair tools and a good salon when it comes to getting my hair to look presentable.
Today on Best of Beauty Tuesday, I thought it would be fun to try out Calista Tools Hot Ion Rollers…
I got my Calista Tools Hot Ion Rollers at QVC…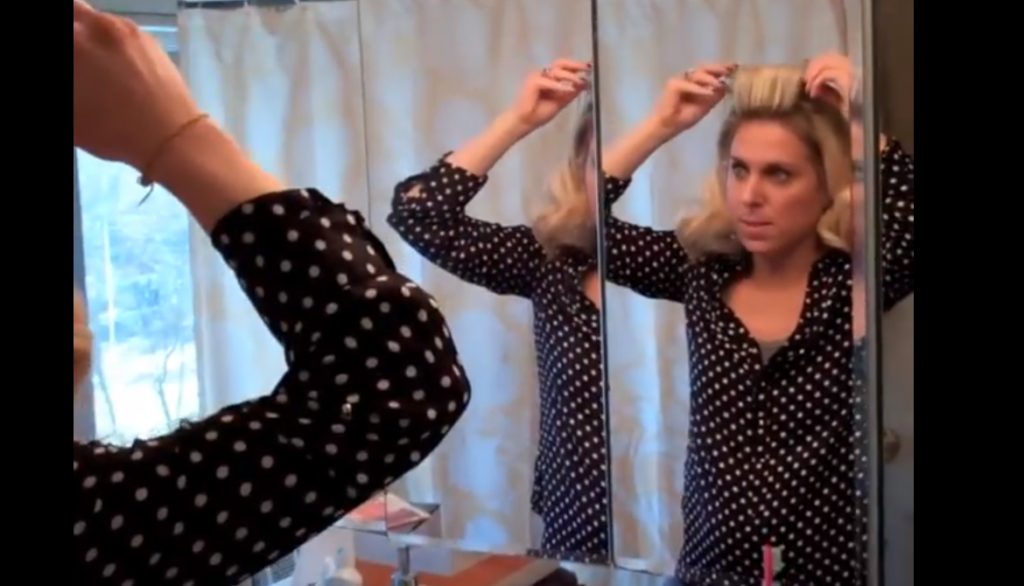 What is it: Imagine quickly creating a head full of body, soft waves, cascading curls, or spiraling ringlets. Calista Tools Ion Hot Rollers are designed to give your hair body, wave, or curl, in less time, with less effort. Unlike old-school hot rollers, Calista Tools has combined hair curlers/rollers with Ion technology for gorgeous style and healthy-looking hair.
Who is it for: All hair types–fine, coarse, thin, thick, short, long, layered, or one-length. Everyone can now get body, voluminous wave, and/or perfect curls in a short amount of time. The Ionic Hot Rollers also come in a travel case, so creating perfect curls is easy anywhere you travel.
Why is it different: These state-of-the-art curl rollers have the PTC heating element in the roller itself, allowing the rollers to heat quickly. Also, to promote healthy-looking hair, Ion technology infuses multi-element mineral powders into each roller when it is cast, lasting the life of the roller. This technology infuses moisture, which results in extra body and added shine. The roller hair kit is small enough to be considered a travel-sized hot roller, making it easy to take them wherever you go.
How do I use it: Plug in base (not included) place the rollers on it, and watch the red dot on the top of the roller turn dark in three minutes, letting you know they are heated. Roll sections of your hair onto a roller and use a clip to hold in place. Your long-lasting curl will be ready within three minutes, but the longer you leave the rollers in, the more tightly shaped the curl becomes. Because of the Ion technology, you will find the hot rollers add much more volume and curl to the hair. For softer looks, use less rollers than you would normally use with traditional rollers.