Throughout my pregnancy I've gotten a lot of advice from seasoned moms, and much of it has included statements like: "Get your rest because you're never going to have a good night's sleep again!" and "Pamper your self now because you won't have time to once the baby arrives!"
I've been trying to get a lot of rest, but I'll admit that I haven't spent a lot of time getting pampered. So when I had the chance to spend some time at Citron Spa with ladies from my Rhody Bloggers group, I jumped at it.
*Disclosure: I was given a skin care treatment in exchange for an honest review of my visit. All opinions are my own.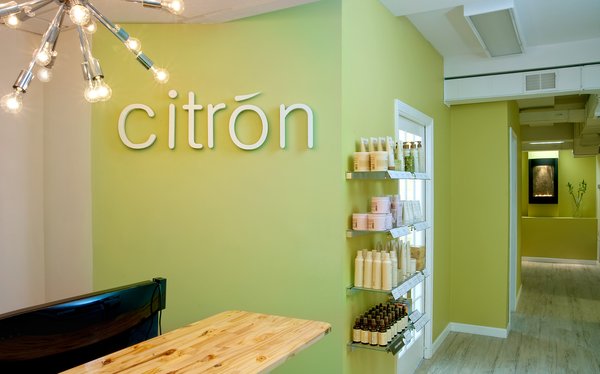 Citron Spa is a beautiful, tranquil, sparkling clean wellness oasis on the East Side of Providence, RI. With a menu that offers everything from natural spa treatments (facials, massages, body treatments, etc.) to a nail bar to the latest cosmetic laser services, it is an ideal destination for head-to-toe pampering.
When I arrived for my skin care treatment (and yes, as a first-time mom-to-be, I checked with my obstetrician to make sure it was okay!), I was led to the Relaxation Lounge, where some of my blogging friends were already hanging out. There were delicious drinks and snacks to choose from while we chatted, and we were given luxurious warm neck wraps that totally set the tone for the relaxation and pampering to come.

Soon, it was time for my Botanical Skin Resurfacing Treatment with Amanda, a Medical Esthetician who greeted me warmly and brought me to one of the Zen Treatment Rooms.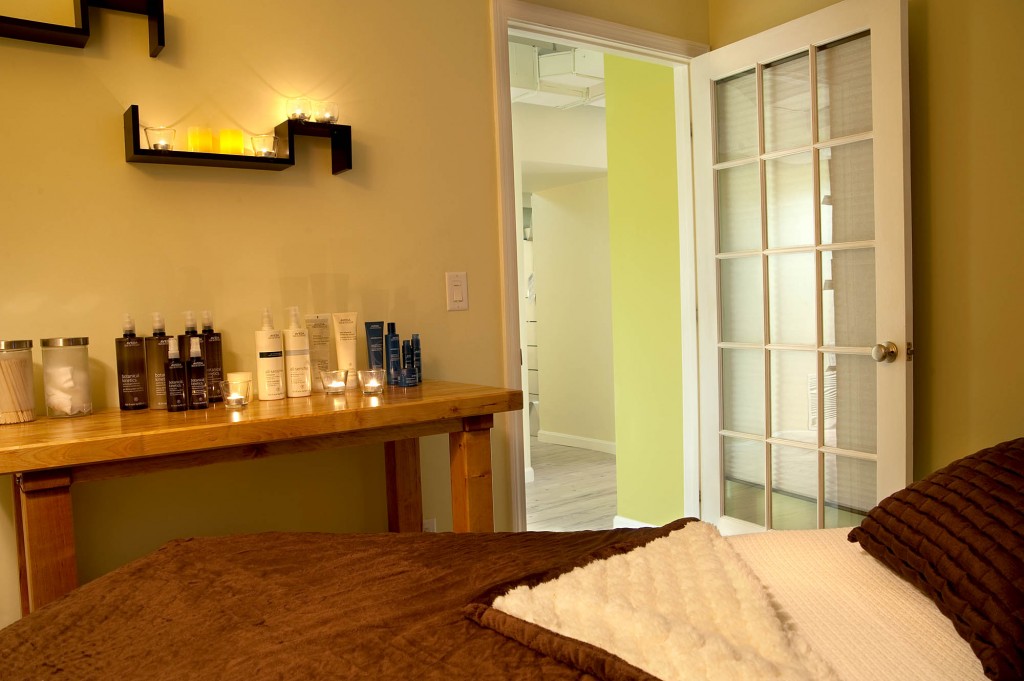 While in this serene setting, Amanda asked about my normal skin care routine, any "problem areas" of my skin, and what was hoping to get from my skin care treatment. I told her that I've never been someone with super smooth, blemish-free, envy-worthy skin. And at this point in my life, in my early 30s, I'm just looking to fight the aging process as much as I can. Wrinkles, fine lines, lack of firmness – give me anything that can combat these things.
Amanda explained to me that the Botanical Skin Resurfacing Treatment I was getting is a deep exfoliation that helps with dull skin, clogged pores and blackheads, and helps to increase circulation in the face, even skin tone and increase radiance in the skin. It sounded great to me!
Throughout the relaxing treatment session, which included soft, peaceful background music, Amanda explained each step of the process, along with which types of products she was using and why. I learned a lot about the importance of cleansing and toning, exfoliation, and the anti-aging benefits of increasing circulation in the skin. By the time she was done, I felt well-informed, my skin felt radiant, and even better – it looked incredibly fresh and smooth.
I'm so glad I took the time to get pampered at Citron Spa. It's amazing how a little time at the spa can leave you feeling so rejuvenated, both physically and mentally. I think I'm going to have to go back for more (maybe even a few more) spa treatments before the baby arrives!
P.S. I'm not the only fan of Citron Spa – check them out on  Yelp to read the reviews from other spa patrons.
—
Now, are you ready for an awesome giveaway?
Citron Spa is offering one of my readers a free 60-minute facial! Wouldn't that be a great gift to give yourself during the holiday season?
This giveaway is open to fans of Citron Spa on Facebook. To enter to win, tell me in the comments why you would LOVE a facial at Citron Spa.
I will choose a winner at random on Monday, December 2, 2013 at 5pm ET. Good luck!