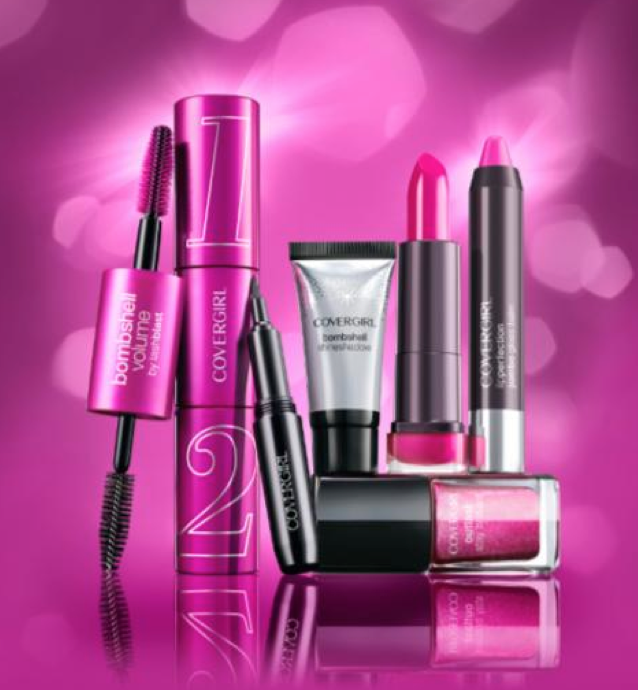 Are you ready to bombshell?
#bombshelling is when you're flaunting your most sexy, glamorous, confident self- no matter where you are. Whether you are chowing down, hitting the gym, stuck in traffic, or headed out for a date, you are a bombshell and you don't care who knows it.
COVERGIRL is introducing it's new BOMBSHELL boutique of products that help woman unleash their inner Bombshell. It's time to take sexy seriously. Sexy is making a comeback in a big way and COVERGIRL has taken notice. It's not just about stilettos and sass, sexy is a state of mind! From the beauty brand that encourages women to rock is comes a collection that gives every woman the confidence to release their inner Bombshelll. You know you've got it, so flaunt it!
I'm in LOVE with the mascara!
"The Wet-Lash Look is something we've been creating behind-the-scenes at the shows for years, using a combination of different products. The Bombshell mascara is impactful, excessive, and strikingly beautiful. The mega intense trend is amazing as it keeps the massive volume as well as getting an extreme JET-BLACK Wet-Lash finish for sultry intense eyes."
– PAT MCGRATH, GLOBAL CREATIVE DESIGN DIRECTOR
COVERGIRL Bombshell Volume by LashBlast Mascara
COVERGIRL Bombshell Shine Shadow by LashBlast
COVERGIRL Bombshell Intensity Liner
Bombshell shades and hues of LipPerfection, Jumbo Gloss Balms and Outlast Stay Brilliant Nail Glosses
As a mom of 5… I love this!
I want to feel sexy and feel beautiful, and I love that COVERGIRL recognizes that women need to find their confidence!
I can't wait to show you first-hand how amazing this is in a video!!!!! Coming SOON!!!!