OK… so there's only the letters – A, J, S, C and L (you're lucky if this is one of your initials!)… but I love them.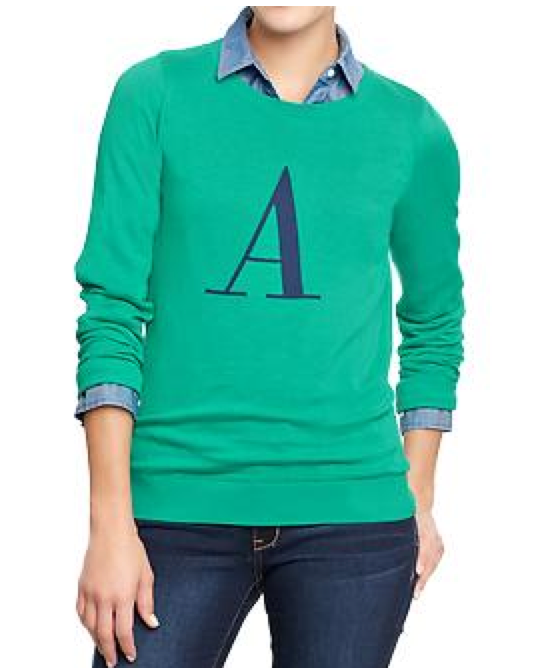 Old Navy has these adorable sweaters right now and I'm itching to get the "A" for myself!
So cute.
So preppy.
So I-need-one-now!
If they've got your letter – get one soon!!