TIDE AND CFDA LAUNCH WASHABLE FASHION INITIATIVE IN THE U.S.
I'm a huge fan of Tide, it's all I use as my detergent (specifically the Tide Pods).
I'm also a huge fan of the CFDA. I learned quite a bit about the CFDA during my time at Donna Karan.
I love seeing these 2 loves collide. 🙂
I'm excited to share that P&G Fabric Care has established a national, ground-breaking partnership between Tide Pods and the Council of Fashion Designers of America (CFDA) to form the "Washable Fashion Initiative." The new, fashion-focused initiative is designed to inspire and inform the fashion industry about the benefits and possibilities of integrating machine-washable fabrics into their designs and marks the first time the CFDA has partnered with a fabric care brand. Tide will leverage its expertise in fabric preservation and clothing care to provide the industry with access to and knowledge of the latest research and innovation in fabric care, such as Tide Pods. Together, Tide and the CFDA plan to drive the fashion industry to reconsider its use of machine-washable fabrics and ultimately fulfill the increasing demand among consumers for designer garments that can be easily cared for at home with machine washing.
Can you imagine – high fashion clothing that CAN be put inside a washing machine!
Pinch me,
Tide and the CFDA conducted a survey and found that 84.9% of the surveyed CFDA members said they would design more with machine washable fabrics if they knew their customer had access to a product that would easily preserve the quality and integrity of the garments over repeated washings. As part of the initiative, Tide will inform CFDA members of the benefits of machine washing with Tide Pods and enlist designers to help build awareness of the program.
"The CFDA is truly excited to establish the Washable Fashion Initiative as an effective way to bring together high-end clothing designs with machine-washable fabrics," says Steven Kolb, CEO of CFDA. "Our role is to encourage designers to consider how they might alter the fabrics used in their designs. Tide's strides in innovating laundry care have the power to reshape designers' perspectives on design and assure them that these laundering products preserve the quality and integrity of garments, even after repeated washes."
During the P&G Future Fabrics event, Tracy Reese announced some incredible news… she's going to be a Tide Pods Washable Fashion Ambassador! Tide Pods & CFDA Washable Fashion Ambassador Tracy Reese are teaming up to create her first ever completely machine-washable designs for Fall 2014… she shared some of her washable fashion sketches with us at the event…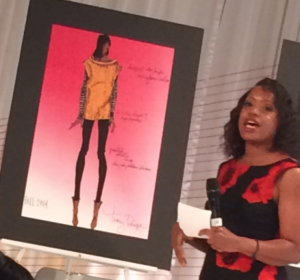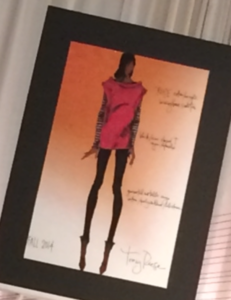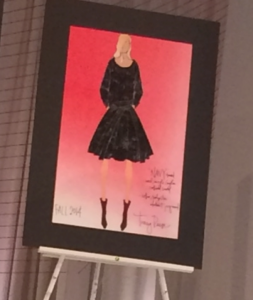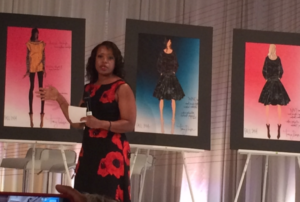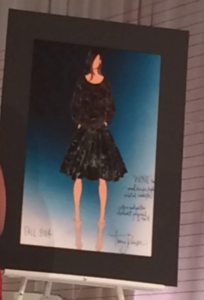 Here's some incredible news for YOU… Tide and Tracy Reese are inviting to be part of this groundbreaking washable fashion partnership!! Tracy will design two washable looks for Fall 2014 and has created two options for each look (see above!). From NOW-12/14, you can repin your favorite sketch. The two sketches with the most repins using #WashableFashion will walk the runway at NYFW in Feb. 2014. Get the word out and pin away!
Check out it out HERE!
Such amazing things!!!!!!