Friday.
I've been waiting for Friday all week.
I have nothing on my calendar that I need to be "dressed up" for. Today's style is just pure laid-back, relaxed and casual chic style. No makeup kind of day, too. 🙂
I had my husband snap some photos of me this morning after I dropped the boys off at school (no makeup means sunglasses as bug as I can get them).
Hello, Fashion Friday!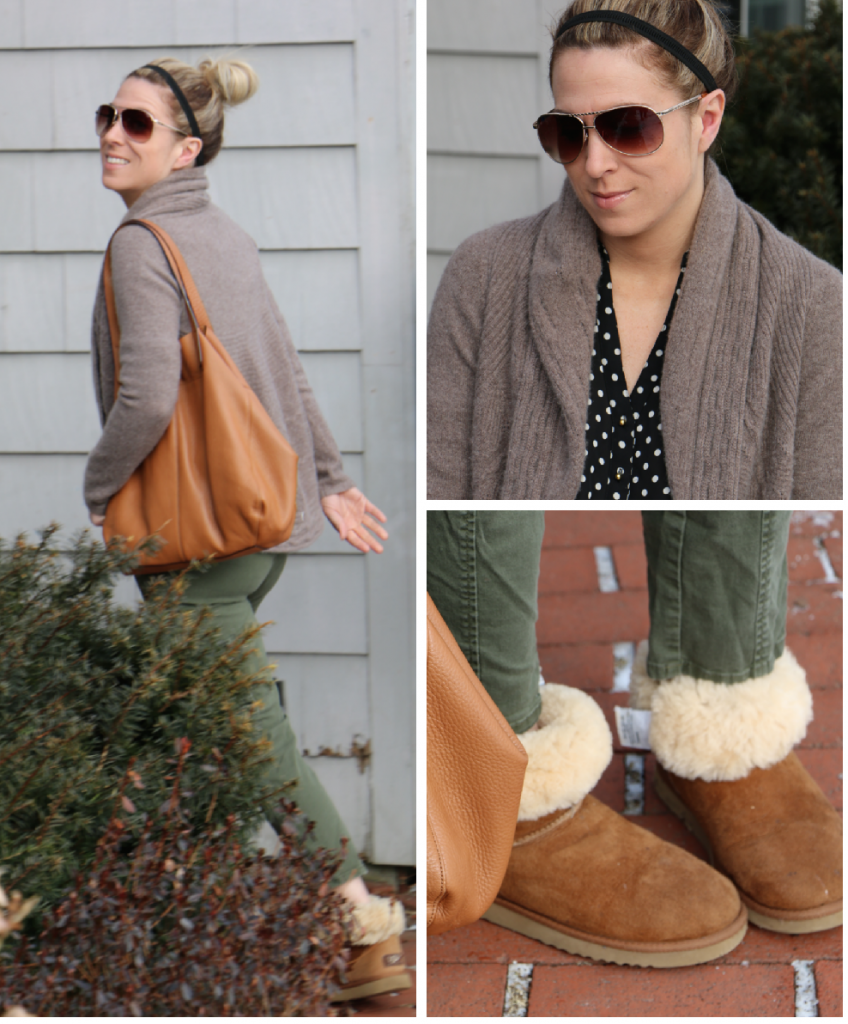 Outfit:
Cashmere sweater wrap – TJMaxx
Black/White Polka Dot Silk Top – Kohl's LC Lauren Conrad Collection
Cargos – LEE Jeans
Short Tan UGGS
Sunglasses – Foster Grant