On September 30th, 2014 our 3rd Fashion Forward Conference went off in NYC! It was a day filled with fashion, fun, fabulous information, fantastic speakers and friends! Along with Vera Sweeney, Nicole Feliciano and Brooke Stewart… we spent 6 months planning this Conference. We have conference calls each week chatting about what speakers we would love to have, what topics we would love to have discussed, what fashion sponsors we would love to have for our show and what sponsors would fit beautifully at our event meeting and greeting our guests. We put love, passion and fun into the planning process and it was so amazing to see everything come together and just truly a wonderful day for all whom attended.
We kicked off the day with a Kid Fashion Show! Matilda Jane and Spirit Halloween were our Kid Fashion Sponsors! The kids looked adorable, precious, festive and just cute as can be!
And then up next… the Fashion Show for the LADIES!!
I have to give a special shout out to Mommy Makeup, PRIV and City Mani for making us all beautiful with makeup, hair and nails before the Fashion Show! We couldn't have asked for a better team of people! Everyone was so gracious and kind and sweet and just wanted to make everyone look their best!
Off to the SHOW!! We had amazing sponsors for the Fashion Show this year – CAbi Clothing, J.Jill, Gwynnie Bee, Miraclesuit and Dansko! Check out how amazing everyone looked! And I have to give a HUGE THANKS to our models. Our friends came out in full force for us this year and just did an exceptional job!
Miraclesuit…

Gwynnie Bee…

CAbi Clothing…

J.Jill…

Chevy-Sponsored Looks…

Dyson-Inspired Look…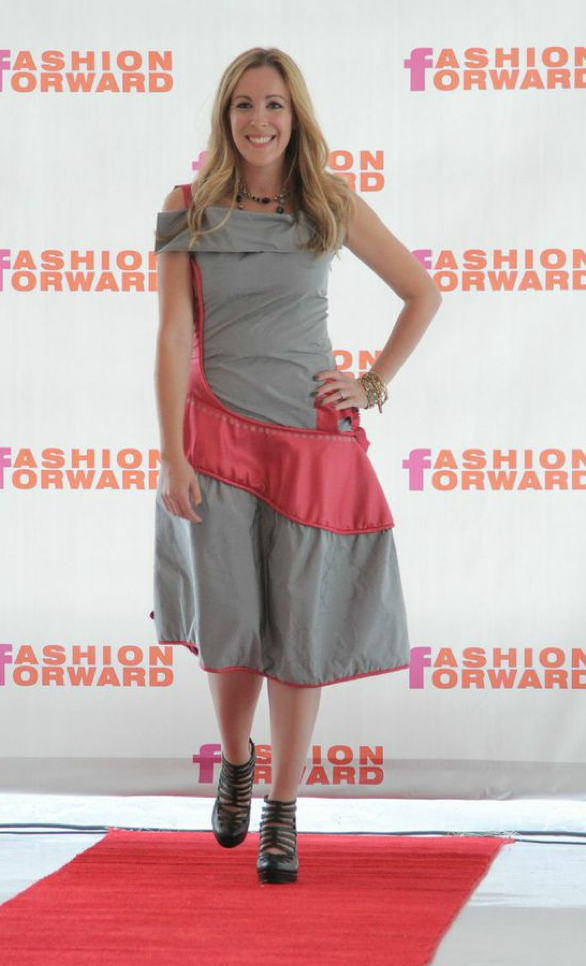 Some amazing fashion, right!? The Fashion Shows are always so much fun!
Next up we had our 1st panel of the day – Empowering Your Community – sponsored by GM. I moderated this panel and just felt honored to do so… these ladies gave such great advice and shared wonderful information.


Panel #1: Empowering your Community
Marcy Massura, North American Digital Lead at MSL Group
Chrysula Winegar, Founder of Wake Up World Communications
Sharon Basel, GM Energy and Environmental Communication
Christine Hunsicker, Gwynnie Bee, Founder and CEO
Christy Turlington Burns was our Keynote Speaker this year.
She was there with her INCREDIBLE Organization, Every Mother Counts. She did a brilliant job chatting about her passion for Every Mother Counts… she was simply inspiring to listen to. She also chatted about work/life balance and how she it's important to make sure you're taking time for yourself, too. She was so real and so genuine and so wonderful to hear speak.
Our last panel of the day was called Power Players and it was moderated by Vera Sweeney.
Panel #2: Power Players of Social Media
Jessie Artigue, Founder of Style & Pepper
Jordan Reid, Founder of Ramshackle Glam
Dina Fierro, Founder of Eye 4 Style
This was a crowd favorite! 3 dynamos sharing, dishing and be very honest with advice, tips and information. They were wonderful and we were honored to have them!
As always, we couldn't have pulled off the day without the love and support from our sponsors. They truly go above and beyond for the attendees and are always a blast to work with and help out.
The day was just a blast and so much fun!
A HUGE special thanks this year to…
GM
J. Jill
CAbi
Dansko
Miraclesuit
BoodleBox
CVS Snacks
Dyson
Matlida Jane
KeVita
Every Mother Counts
Mommy Makeup
PRIV
CityMANI
Spirit Halloween
Thank you all so much for being part of our day!