When it comes to buying sneakers for my sons, they want bold… they want fun… they want something (and I quote) totally cool.
Especially, my Henry.
New Balance has the boldest, funnest and coolest options for kids… making it a win-win-win for me and my sons.
Henry is OBSESSED with his New Balance 111 sneakers right now. He wears them every day to school (even on days without gym, which is a BIG deal!).
Made just for kids, the 111 is built on our Minimus foundation for a more natural underfoot feel and roomier toe box that helps support running, jumping and playing. Bright colors mix well with bold animal prints that will make kids and parents both smile. And for easy on/off, this wild style features a hook-and-loop closure.
I love that they are so easy for Henry to truly get on and off all by himself. He doesn't need me to sit down and help him, so it makes him feel like a true "big boy!"
They are also very eye-catching, and I know he LOVES that about them!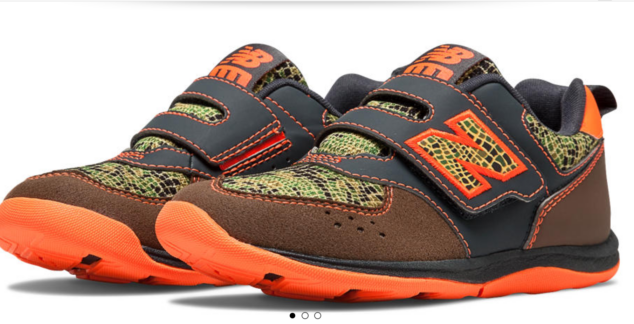 If you're looking for some awesomely fun sneakers to get your kids, check out New Balance Kids for some of their incredible options! They are so much fun and really make sneaker wearing… a big deal! 🙂