As I've gotten older (ahem… 36 years old) I've begun to see more and more lines forming around my eyes, my forehead and around my lips. It's something I've been expecting to see… after all, they are wrinkles and age lines, but it's still something that surprises me every time I look in the mirror.
I've always said that I would never get plastic surgery and I stand by that statement. I truly can never see myself doing something as drastic as that, and that's just my personal opinion.
But… and this is a BIG BUT… I'm not opposed to trying treatments that are easy, practical and non-intrusive on my skin to give it more of a lift and smooth-looking feel.
Recently I was introduced to Roloxin Lift.
I was immediately intrigued when I read that it was an instant wrinkle-smoothing treatment applied in just minutes that lasts 12 hours.
Something I could do at home, on my own, that showed results – music to my ears, or better yet, my face!
So what is Roloxin Lift?
Roloxin Lift's patented formulation combines a matrix of hydrophilic and hydrophobic silica particles, forming a latticework atop the skin to create a bright, smooth, luminous appearance. Applied in just 7 minutes, Roloxin™ Lift's instant results last approximately twelve hours. Peak results for Roloxin™ Lift occur within the first twelve hours of use and in some subjects, results were visible for up to 24 hours following treatment application.
Roloxin Lift improves the facial texture and reduces the appearance of both wrinkles and pores. It will leave you with refreshed, smooth and radiant skin.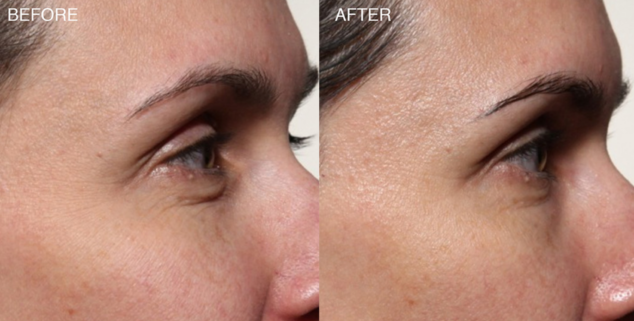 Definitely worth checking out! If you're looking for a way to smooth wrinkles in just minutes, Roloxin Lift is your answer!
And WATCH QVC tonight!!! Roloxin Lift will be featured at 11PM (ET)!
Disclosure: Sponsored posting with Roloxin Lift.