My sons are ALL about downloading apps and playing games. To be honest, it's something that I even love to do, too! Since we truly are very much a digital family, I'm always on the hunt for some new, fun and exciting apps to share with my 4 sons. I'm all about apps that will teach and make them laugh. You know an app is a hit when they're occupied for more than 2 minutes!
Well… there's a new app that I'm VERY excited to share with you about, it's called Captain McFinn Swim & Play!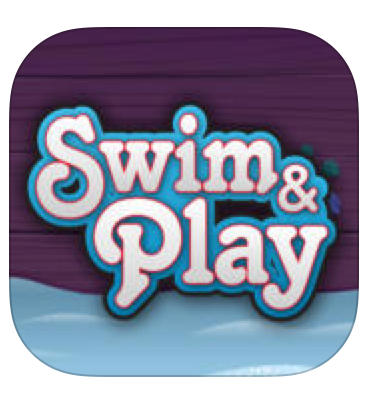 It's the FIRST children's app that lets kid interact with LIVE characters.
Yes, LIVE characters.
I have tried it first-hand and I think it's super cool!!
What I loved is that I could tell that my Henry would love it. Henry just turned 6 years old. He's all about trying to keep up with the "bigger" boys, but I love being able to have apps that are geared for him. Apps that he can maneuver and have some true fun with. Captain McFinn and Friends is the first app aimed at pre-school children ages 3 – 5 years old, which allows the audience to communicate with a live character host in a secure setting alongside their friends. The live character host will guide parents and children on a journey as they swim alongside Captain McFinn (a fun loving shark) and his friends in Sand Dusty Reef, interacting with the characters, participating in games, engaging content, and fostering prosocial learning.
After playing around on my own and then with my Henry, I'm excited to share with you some of my feedback…
– I appreciated the positive affirmations from the live host. It felt really good to know that when I did something well or created cool music, she was cheering for me. I could see a child really responding well to that. I know my Henry thoroughly enjoyed this piece of it, too.
– I loved that it was a true personal game. I liked that she knew my name. I thought that was very different and having it be live, it was awesome. This really is a game-changer when it comes to apps for kids.
– I loved that I had the ability to ask live questions. I was stuck in the music room and I couldn't figure out how to get out, so it was nice being able to have help via the chat. I also appreciated that they encouraged parents to do that piece of it.
– I loved how the game was really filled with things that a child could enjoy – there weren't any timers and you weren't racing anyone. I love that, especially for the younger kids. Things get too busy and too crazy with many apps, I loved how this was truly geared and meant for a 3-5 year old child.
– The graphics were awesome. Everything was very bright and bold and gave you a happy feeling. This is important to me, too.
– I loved how user-friendly it was to create your fish and choose a name at the beginning. Many times I always feel that I need to sit with the boys and go through like 5 screens to get through the intro, I LOVED that it was fast, quick and easy.

Something that I want to make sure I mention because this is very important, the app complies with all COPPA (Children's Online Privacy Protection Act) safety and privacy standards. For instance, although the parents/children can see the host, the host cannot see them. Through proprietary technology, the host reacts to prompts, responses and creations by the child and texts from the parent to make the interactive experience truly customized. This communication is all done through a secure chat box.