31 December Days, 31 Books. Today, let's take a ride with A Little Snowflake…
Reading books around the holidays is always a special way to settle in, settle down, settle up the day. Each of 31 Days in December, I will be recommending a picture book to read to/with your kids of any age. Remember that the older kids love to settle in with you, with a book, too. It re-creates memories and creates new memories.
Each book I recommend is one I've read over and over and over again with my kids and/or now with my grandkids. I guarantee the magical.
A Little Snowflake ~ by Charles Reasoner –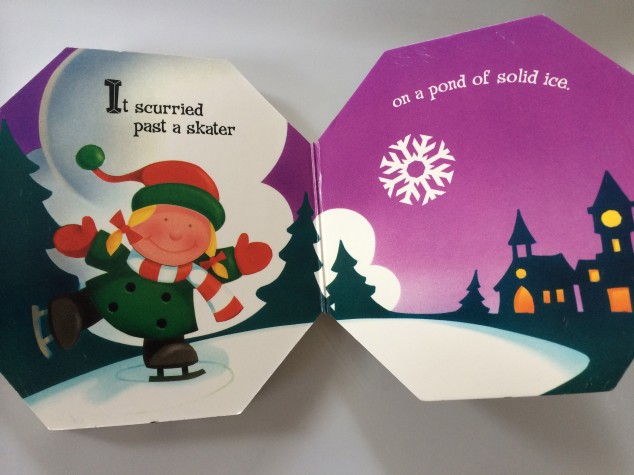 A Little Snowflake, a cleverly shaped board book to look like a snowflake, follows the journey of a little snowflake as it blows and scurries and circles one winter scene after another, finally finding the perfect white place to land – on the town Holiday Tree. Its rhyming verse is simply delightful as the illustrations bring the snowflake to life; quick, fun, leading the way to one read after another.
A wonderful December stop with your kids is your local library or bookstore… maybe in search little snowflakes!

****************************************************************************
Sharon Couto graduated from Rhode Island College with a degree in Education/English and holds a Master's Degree in K-12 Reading/Education from Boston University. Sharon was a high school English Teacher & Reading Specialist for 30 years. She has 4 adult children, 4 in-law children and 11 beautiful grandchildren. Promoting Literacy is Sharon's mission.
Reading aloud to your kids & grandkids is a wonderful and proven way to improve vocabulary and increase reading comprehension and thinking skills by connecting directly with a book… its words, its story, its message, its magic. The more books in early childhood, the greater the chances of reading success. Enjoy!