31 December Days, 31 Books. Today, let's open the Boxes for Katje… Reading books around the holidays is always a special way to settle in, settle down, settle up the day. Each of 31 Days in December, I will be recommending a picture book to read to/with your kids of any age. Remember that the older kids love to settle in with you, with a book, too. It re-creates memories and creates new memories. But for now – Boxes for Katje.
Boxes for Katje
Each book I recommend is one I've read over and over and over again with my kids and/or now with my grandkids. I guarantee the magical.
Boxes for Katje ~ by Candace Fleming and pictures by Stacey Dressen-McQueen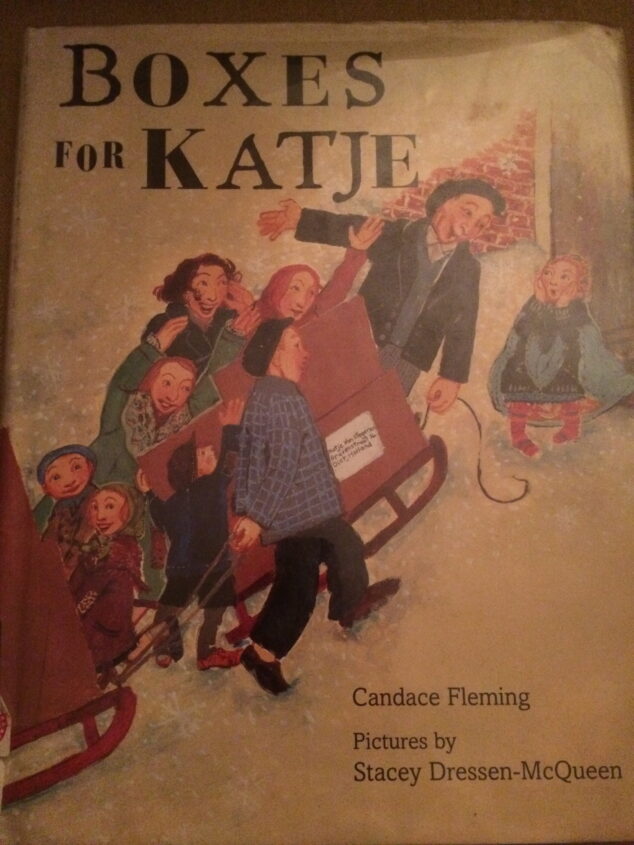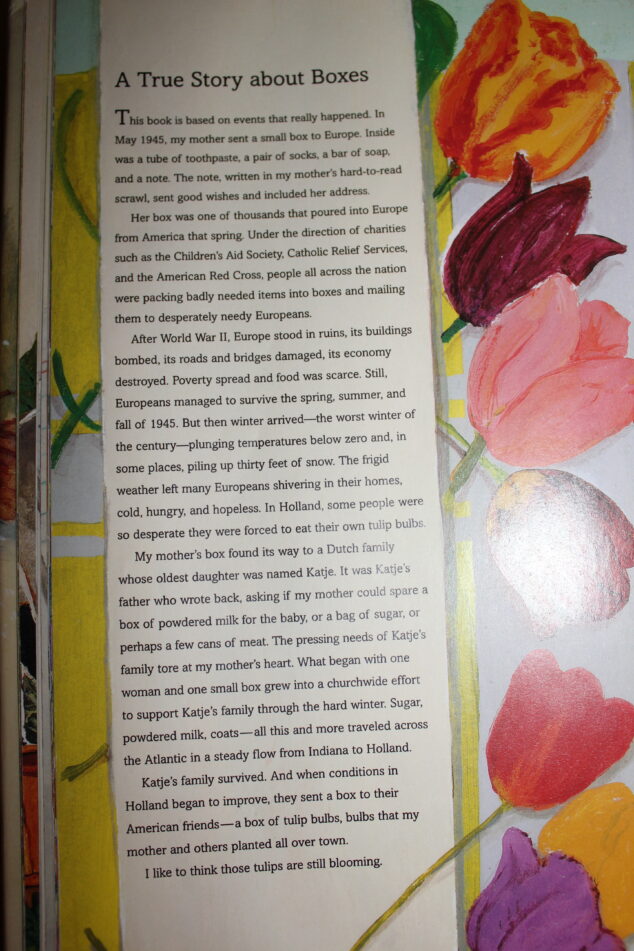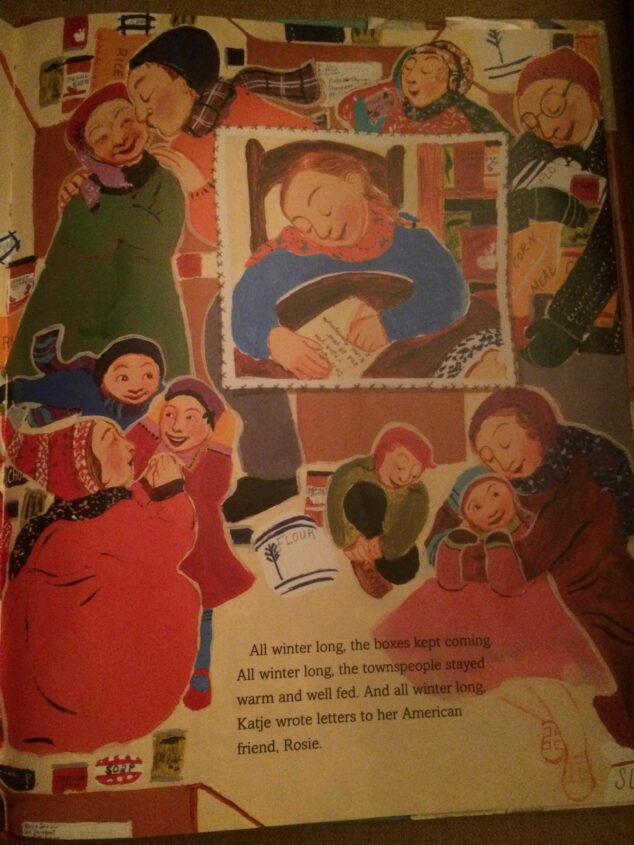 Summary of Boxes for Katje
Boxes for Katje is a book based on true events, beginning with a goodwill box sent to Olst, Holland by the author's mother, a young girl from Indiana named Rosie, in May 1945. One little girl named Katje in the town of Olst received one of The Children's Aid Society boxes… the one from Rosie. In the box was a cake of soap, a pair of socks and chocolate – and a letter. Katje wrote a thank you note to Rosie, beginning a correspondence that would lead to many, many more boxes, whose contents would not only help Dutch families survive the long winter, but inspire Katje and her family to send a box of tulip bulbs to their American friends.
The illustrations by Stacey Dressen-McQueen give Boxes for Katje a sense of the styles and fabrics of the period, bringing to life the story of Rosie and Katje and their unlikely friendship.
A wonderful December stop with your kids is your local library or bookstore… or maybe the post office, to send a box of goodies/necessities to a family in need.

Check out another recommended December Book (31 in all) – The Tie Man's Miracle
****************************************************************************
Sharon Couto graduated from Rhode Island College with a degree in Education/English and holds a Master's Degree in K-12 Reading/Education from Boston University. Sharon was a high school English Teacher & Reading Specialist for 30 years. She has 4 adult children, 4 in-law children and 11 beautiful grandchildren. Promoting Literacy is Sharon's mission.
Reading aloud to your kids & grandkids is a wonderful and proven way to improve vocabulary and increase reading comprehension and thinking skills by connecting directly with a book… its words, its story, its message, its magic. The more books in early childhood, the greater the chances of reading success. Enjoy!