Last year, exactly at this time, my mother took me and Victoria to Blithewold Mansion in Bristol, RI to view the gorgeous Christmas decorations and sights. It's a beautiful display and it's something that I've always loved reading about and seeing photos of in the paper. My mother suggested we start a tradition last year with her, me and Victoria… a girl's day to Blithewold. We would all get dressed up and tour the mansion. You see, the mansion has extra-special meaning to me because it's where we had our wedding reception back in 2001 and also where we celebrated Victoria's Baby Shower in May of 2013. I thought this tradition with me and my mom and my daughter would be a beautiful thing to do each holiday.
I'll never forget going last year. My stomach was in knots. I was nervous and scared and worried about my beautiful baby girl. As you know, she was born was a decent size hemangiona on her head. I'll never forget seeing this tiny little pink spot grow and in turn bright red within 2-3 weeks of her birth. It was something that surprised us because I had never really known much about hemangiomas. When I googled them, I got even more nervous about them. I did my best to rely on experts and doctors and finding the best people to treat her, people we felt comfortable with and people we loved. We found that team at Boston Children's Hospital.
But it was last year… right at this time when her hemangioma started to look like it was turning gray and then it started to bleed a little. It scared me, so I immediately called her doctor at Boston Children's Hospital. They had me send photos and they told me it had ulcers on it. If we didn't treat the ulcers quickly, they could get infected and that's exactly what we didn't want to happen. We drove to the Hospital and they showed me and Matt how to treat her ulcers and the process we needed to do for 8 weeks. Because the process involved gauze and medicated ointment, she needed to wear head wraps for 8 weeks. It was right after we started the process of the ointment and the treating of the ulcers that we went to Blithewold.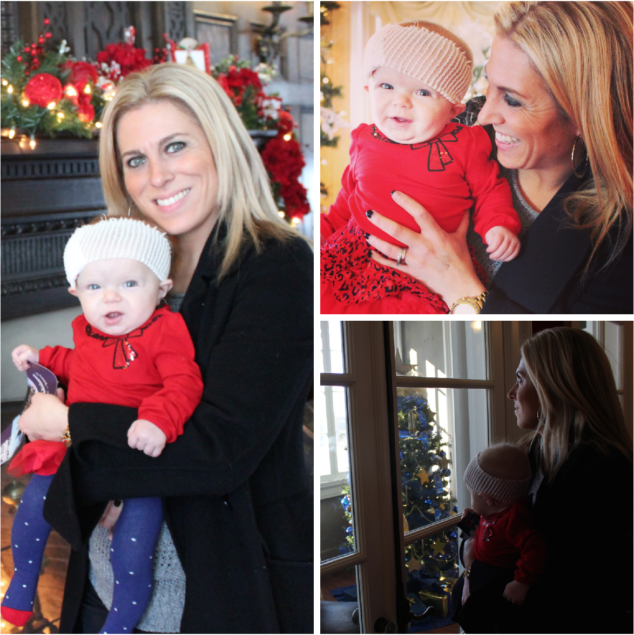 I look at these photos and I remember a mom who was so nervous, who didn't know what would happen, who didn't want to miss a second of treating her daughter's ulcers, who just wanted to cry because she felt so bad for her baby, but knew she had to hold it together for her baby. Victoria hated the gauze on her head, but she did eventually get used to it. I used to hate having to change them 2 times a day because she would just kick her feet and not want us to touch it.
But we did.
And we did it every single day 2x for 8 weeks.
The ulcers did go away after 4 weeks.
All that worry… I don't want to say it was for nothing because we didn't know how they would heal. I also know that we have a good 3-4 years of still having her check-ups at Boston Children's Hospital.
But going to Blithewold this year, with my little girl. I had forgotten the worry I felt last year until I looked back at the old photos.
This year was all about just trying to keep up with the little girl who was running up and down the hallways.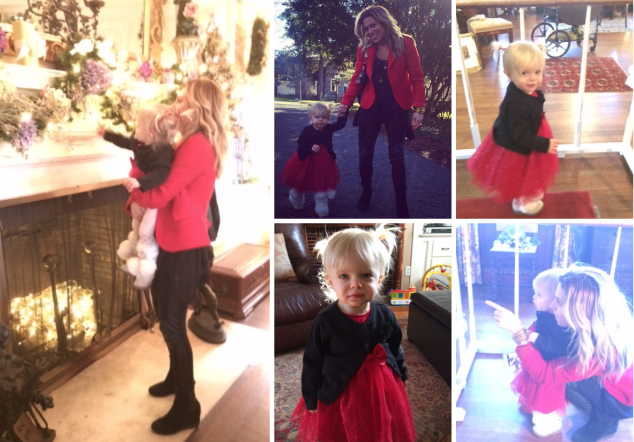 It is crazy to stop and sometimes just look at the difference of 12 months when you're going through a tough time in your life.
This year… truly, the one worry was just making she we didn't lose one of her boots!
I liked this year's worry better.