I'm a BIG nacho girl. Like a really (really) big nacho girl. There's something so yummy about chips and cheese and veggies and meat all on top! Recently I tried Sweet Potato Nachos and they were out of the world! I mean – literally – out of this world! My friend Sheri McShane who writes for MomGenerations.com shared with me her own personal recipe for Sweet Potato Nachos and it just kicks butt! It's PHENOMENAL!
Sweet Potato Nachos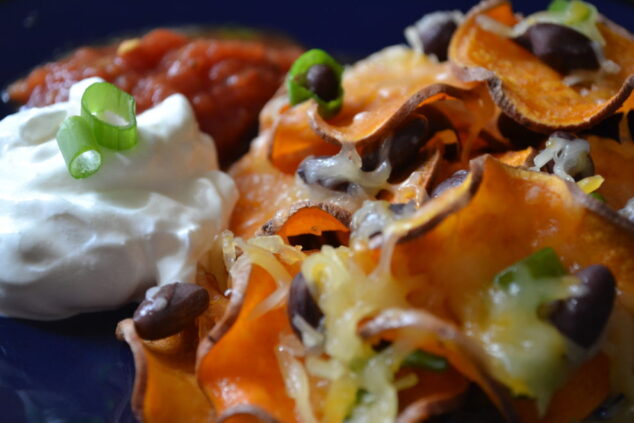 After eating plenty of comfort (aka not-so-healthy) foods this winter, I'm getting back on track with good, healthy foods. However, sometimes I'm just craving something ridiculously fattening such as nachos. Well, I solved the problem and I actually prefer this version. Sweet Potato Nachos. Love them! They are super easy if you have a mandolin. If not, they are still entirely doable.
Sweet Potato Nachos Recipe
Ingredients of Sweet Potato Nachos Recipe:
Sweet potato
Black beans
Shredded cheese (which ever you prefer)
Scallions
Olive oil, salt & pepper
How to Make Sweet Potato Nachos Recipe:
Pre-heat the oven to 375 degrees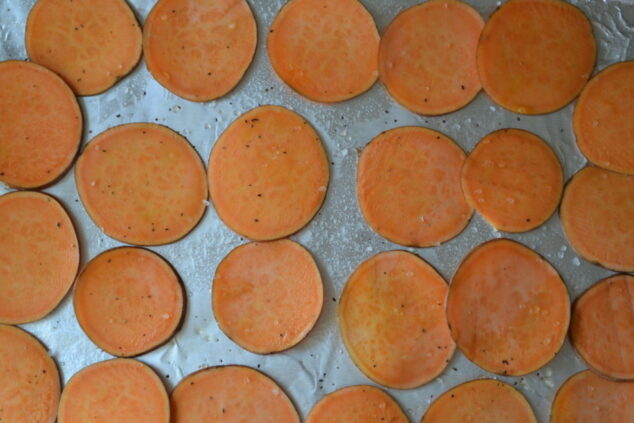 Slice sweet potato rounds to about 1/4 inch. Coat them all with olive oil really well and then place them on a baking sheet. Sprinkle with some coarse salt and some pepper.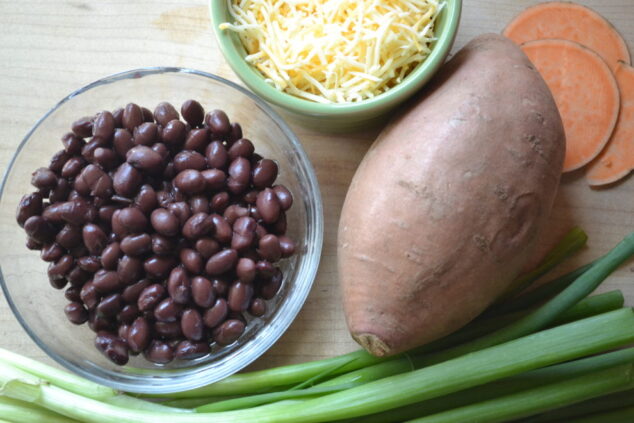 Bake the sweet potatoes for 15 minutes, the flip them and bake for another 15 minutes. If you see some cooking faster than others pull them out.
After the sweet potatoes are done, place them into an oven safe dish and top them. I added black beans, scallions, and cheese. You can add what ever you wish…maybe even some bacon.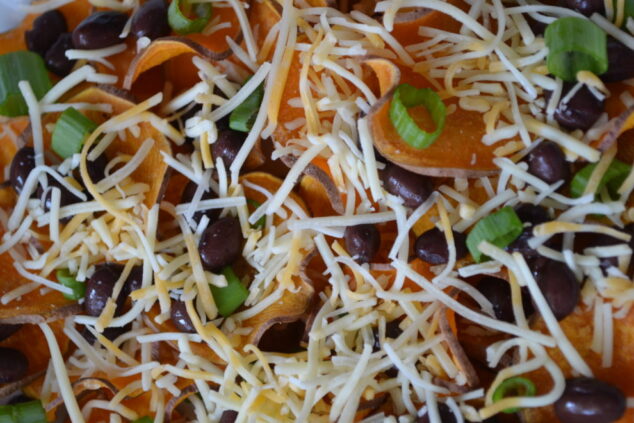 Bake again until the cheese has melted.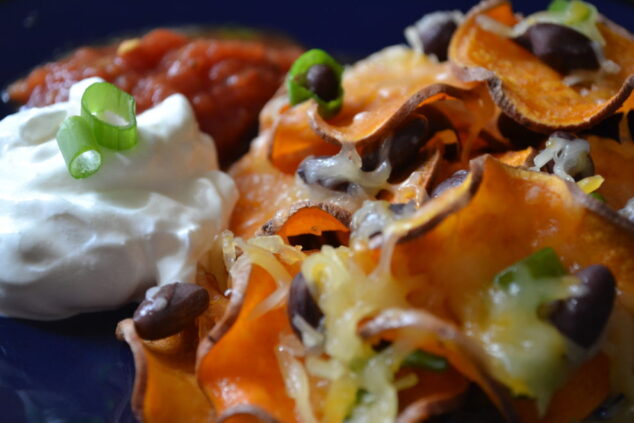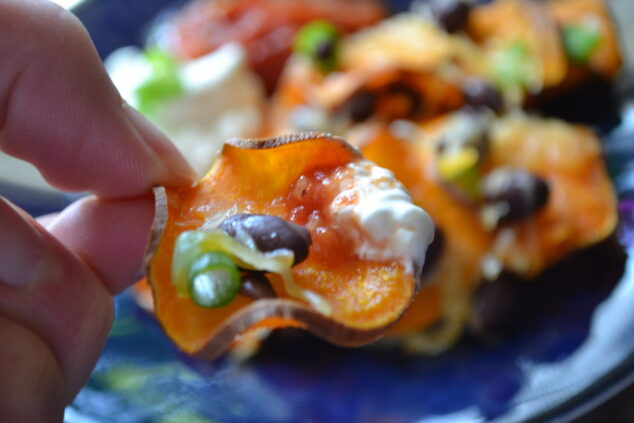 There you go! A healthier nacho. Enjoy!
ABOUT SHERI MCSHANE: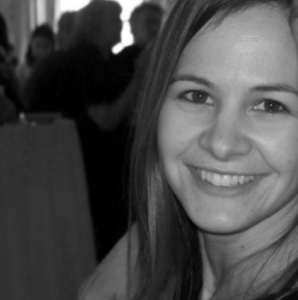 *Sheri McShane is a contributor for MomGenerations.com! Sheri has the blog: When the Kids Go to Bed.
Hello All. My name is Sheri. I am a working mother of 3 pretty darn fabulous little boys. I'm trying very hard to handle the stresses of working, being a mother, being a wife, keeping house, and finding the time to just laugh and enjoy life. A few things you should know about me: I'm an iced-coffee addict, I love to organize, and I love my wine. I am also a master at fort-building and being the belly-eating monster. Fitness and healthy eating habits are important to me so you may hear a little about that too. Here you will read about my daily musings and of course my venting, wine glass in hand. Hope you find something you can relate to. Cheers.
If you're a crafty kind of person, come visit me over at The Crafty Collaborative. Here you will find a group of us ladies reviewing and test driving all the fabulous recipes and DIYs we find on Pinterest. We'll let you know if they're worth diving into.