It's Fashion Friday!
I wanted to dress it up with my girl today – ruffle dresses! I LOVE long, flowy summer dresses. I'm not kidding, I stayed away from them for years because I felt – only being 5 feet – I would look silly. Fortunately, I decided to try the "trend" and fell in love with the look. Yes, I'm short – but it's nothing that TALL heels can't fix (or my mom hemming a good 6 inches off the bottom!).
I found this gorgeous white dress with silver patterns all over it at Target a couple of weeks ago. I scooped it up immediately. I loved how simply and pretty it looked… not to mention, it's the perfect shade for the summer. I felt the dress totally looked the part of summer – and it's lightweight, so it feels the part, too!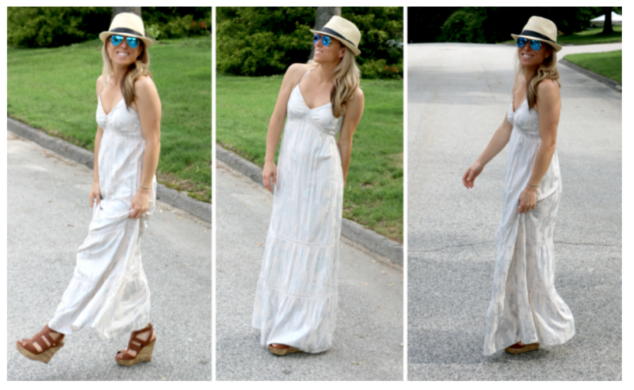 Truly obsessed with this dress.
I love to pair it with a Fedora, sunglasses and my SUPER HIGH wedges!
And for for my gorgeous girl.
98% Angel sent me this stunning 3 Tiered Tank Dress-Dip Dyed. I'm not kidding – it was made for Victoria, I swear! Sweet. Innocent. Pretty. I love it from top to bottom. She can twirl and still run with the boys! It's just fabulous! I can't say enough about it – plus it's made with 92% cotton/ 8% spandex, so it's super comfy and soft!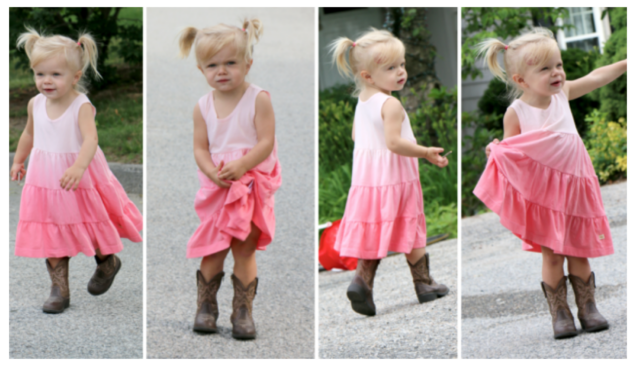 #Fashion
We had some fun this morning with our dresses! The best is when she just wants to play and we JUST need to shoot some photos!