I woke up on May 21st to the most annoying thing ever, an eye twitch. Not a little eye twitch, I big eye twitch. I have definitely had an eye twitch here and there throughout my life, but this was different. This was pretty much non-stop and it scared me. I kept thinking the first day, maybe tomorrow it will stop. Well, it didn't. It stayed. By the 4th day straight, I called my doctor – I was beyond nervous at this point. He examined my eyes and said nothing looked wrong and to try and relax. He said that eye twitching is common and usually due to 3 things:
1. Stress
2. Fatigue
3. Caffeine
Well… check to all 3 of these things!
By June 3rd, I had had it. I was wondering if this eye twitch would be with me for the rest of my life. I'm not kidding, I was actually trying to figure out how I was going to manage with this non-stop twitch. I made an appointment to get my eyes checked with my eye doctor, thinking maybe my eyes have too much strain from my computer, iPhone, etc. He said my eyes looked perfect, too. That afternoon I just stood in my kitchen with my mom and cried. The twitch was really bothering me and it was becoming difficult to work and to even watch TV. My mom told me when she was my age, she had a twitch, too and the ONLY thing that seemed to work was working out, blowing off some stream and getting her heart pumping. I was willing to try anything… but I also knew working out was something I just didn't have the time for – going to the gym, getting a babysitter or waiting for Matt to be home, signing up for classes, etc. I told her I just needed 20 minutes a day to workout, but I couldn't even find that in my day!
She looked at me and said, "If you can't find 20 minutes in your day, then something's wrong."
Only a mom, right?
She told me to get my sneakers on and get ready for a 20 minute jog.
Off we went.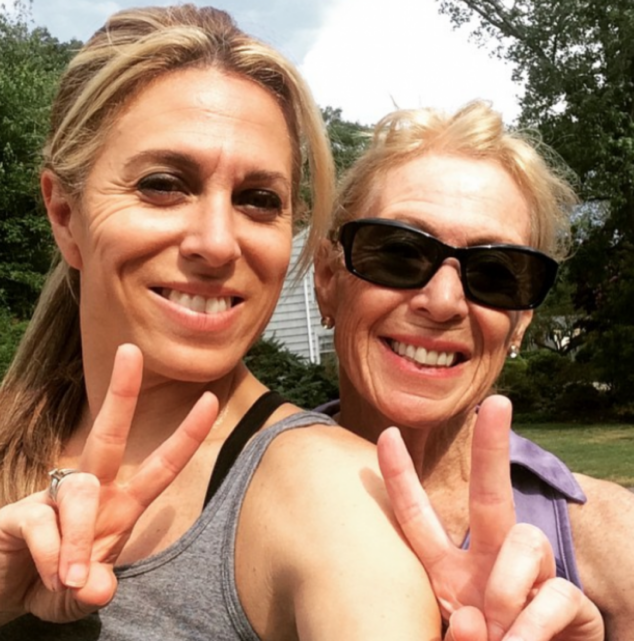 She wasn't kidding! She got me out there ASAP!
And I've continued…
Today's day 6, I haven't worked out 20 minutes today – YET – but I intend to! I won't be able to do 7 days a week, but I'll try for 4-5! 20 minutes, that's it. I might not be training for marathons, but I'm out there!
And guess what – still (knock on wood) no eye twitch.
It's amazing what 20 minutes of YOU time can do for you.
So my mantra today… find 20 minutes and do it!