Let your kids in on the secrets of the Rhododendron…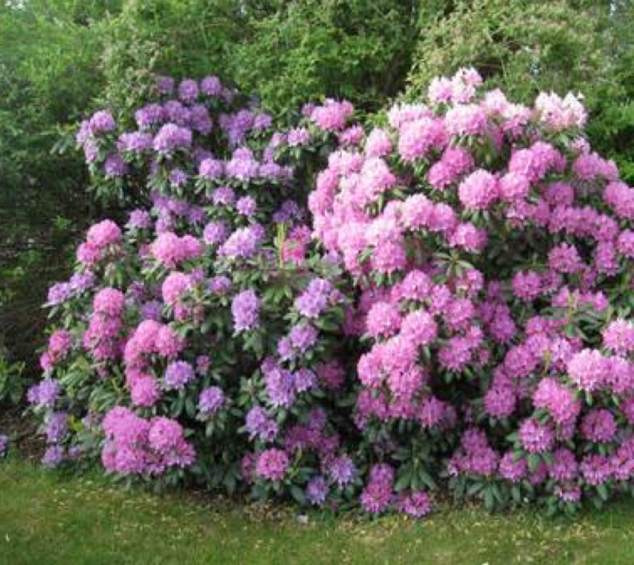 When you pass a lovely flower in a garden or alongside a road, let your kids in on some of its marvelous secrets. Begin with, "Did you know that"…
The Rhododendron, with its profusion of large, glorious flowers, the Rhododendron has found its way into cultivated landscapes as bushes, thickets and trees, but it also grows in the wild.
Rhododendron derives from the Greek rhodon and dendron, meaning rose tree.  An obsolete form of the word Rhododendron is Rhododaphne, which certainly sounds lovely, too.
Rhododendrons are often used as ornamental shrubs, but some species can be pruned to encourage a tree-like structure.
In China, the species known as Rhododendron Protistum var. Giganteum has reached heights of 25m.  For good reason, this Rhododendron is called the Big Tree. Most unfortunately, only about 100 of these trees are thought to still exist and the Big Tree is considered Critically Endangered.
The Rhododendron Macrophyllum (Pink Coast, Pacific or Big Leaf Rhododendron) is the Washington state flower, chosen in 1892.  As the story goes, before they had the right to vote, Washington women selected the Coast "Rhodie" as the state flower because they wanted an official flower to enter in a floral exhibit at the 1893 World's Fair in Chicago. Six flowers were considered, two flowers were selected, voting booths were set up for ladies throughout the state and the Rhododendron won.  Way to go, ladies.
The Rhododendron Maximum (Great Laurel) is the West Virginia state flower. It was selected on January 29, 1903, by the Legislature, following a vote by pupils of the public schools. Pretty cool.
The Rhododendron is also the national flower of Nepal and the state flower of Sikkim in India.
The Rhododendron is known to symbolize caution.  Some Rhododendron species are highly toxic to humans and animals and caution should be noted when drawn to their luxuriant colors and sizes and beauty.
The Rhododendron is a pretty bloomin' awesome flower to introduce to your kids.  Its blooms are easy to see and to recognize.  Tell your kids of the origin of the word Rhododendron – from the Greek rose tree.
Remember that kids love words.  Tell of the Big Tree and of state and national flowers. Teaching moments are the best.
Why not research YOUR state flower?  Getting kids involved in the fun of learning is what literacy is all about.  Have fun today with the Rhododendron!