Today I'm all about 2 things:
1. Stripes
2. Big Hair
I slept with a bun on top of my head last night, so my hair this morning was out of control with waves and curls. I have to say, I LOVED it! I'm not used to seeing my hair so BIG, but I thought — you know what, let's have some fun with this! I popped in a hairband and sprayed away! Today – I'm loving this waves and these curls! I have a morning meeting, so I wanted to have fabulous and fun hair… looks like I got my wish!
It's also OFFICIALLY summer, so I grabbed my FAVORITE summer dress that I bought at Vineyard Vines in Nantucket 4 years ago. I bought this dress for my 10 year Anniversary with my husband, so for me – it has a special meaning behind it, too. I love this strapless dress because it exudes summer fashion, but it's also so comfy! Since I wanted to dress it up for my meeting, I thought it would be fun to pair with some green heels! Blue and green combo – I love it!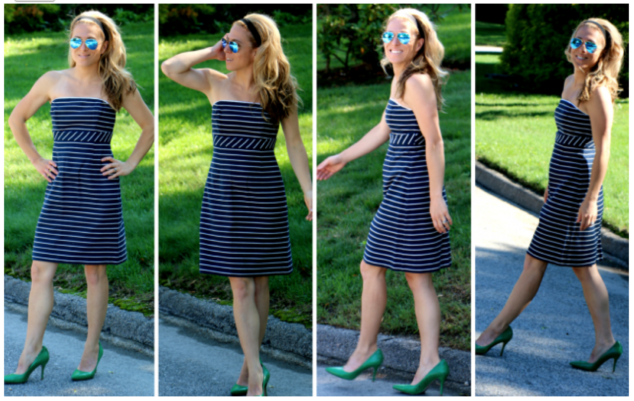 I'm telling you, stripes never go out of style. If you're looking to invest in any fashion items this summer — go for the stripes! I love that I can wear this after 4 years and still have people ask me where I got it from… I wish it still was available!! Good news is that Vineyard Vines has a ton of other options, too! Their clothing is timeless and so classic. I love the little pink whale! 🙂 I was getting Victoria off to a little summer program this morning, so we packed up her backpack and took some photos together!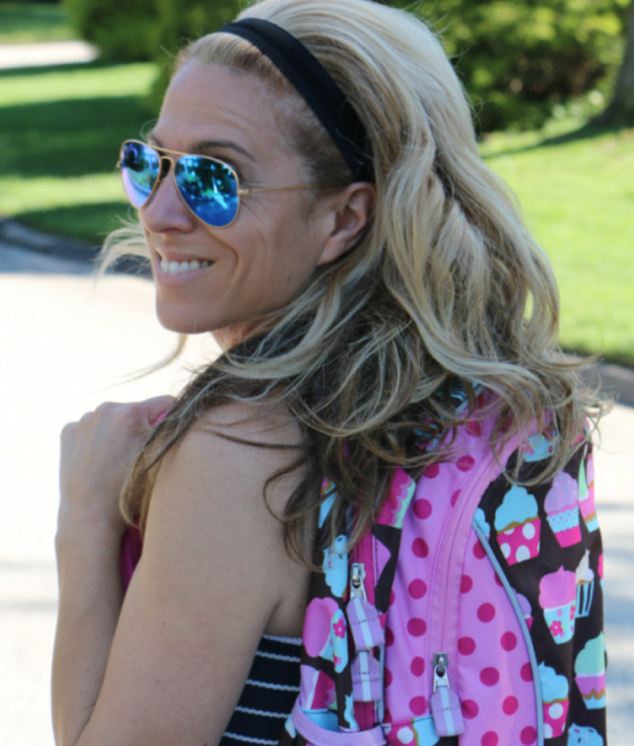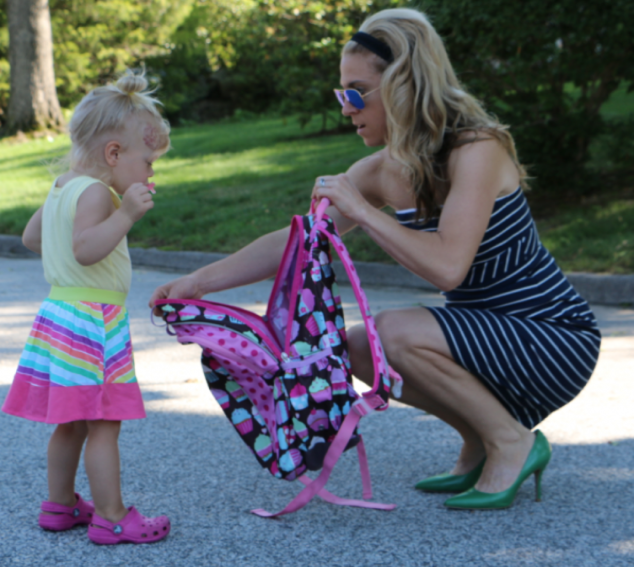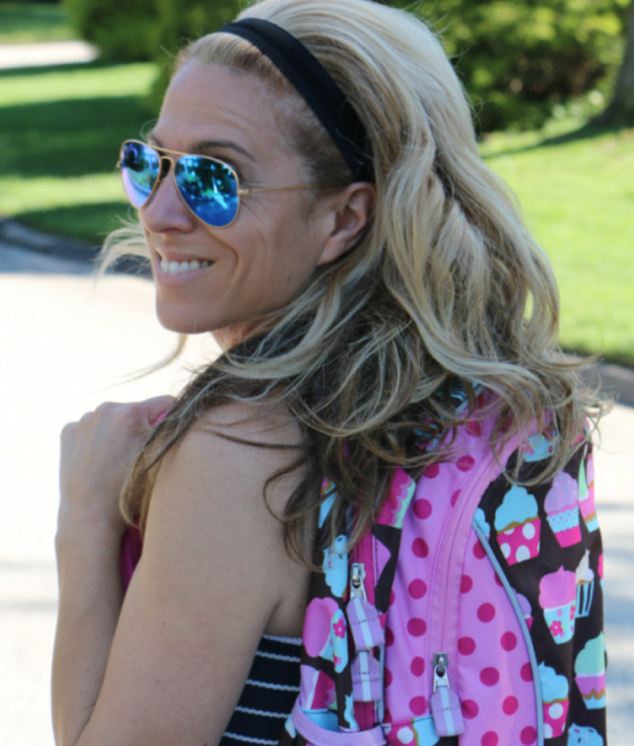 I'm just so glad it's summer and I can finally wear this again!