Summer grilling doesn't just have to be burgers and dogs. A Grilled Eggplant Sandwich is also super amazing and so easy! What I love is that you can top it with plenty of flavor. This Grilled Eggplant Sandwich is topped with spinach, red onion, and feta and then drizzled with balsamic vinaigrette. I'm all about asking for help on the grilling front. My girl Sheri McShane is a contributor for MomGenerations.com and she has created the perfect grilling delight! Sheri has the blog: When the Kids Go to Bed and is amazing!
Grilled Eggplant Sandwich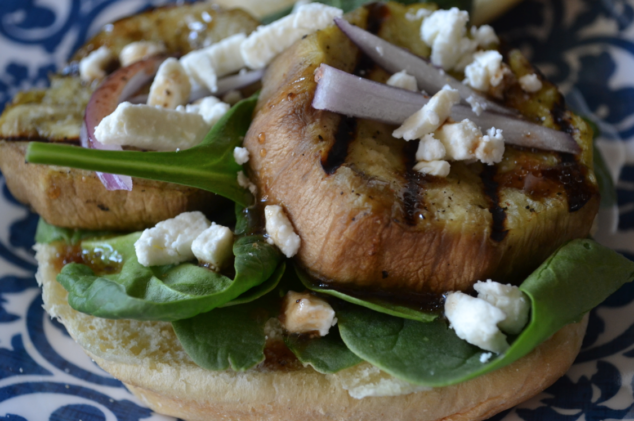 Step by Step Grilled Eggplant Sandwich
Simply cut your eggplant into slices about ¾ inches thick and brush them with olive oil on both sides and sprinkle with salt & pepper.
Grill them on medium heat for 2-3 minutes on each side.
You can really top them with whatever you want, but with this one I used some spinach and red onion. I then added some briny feta cheese and drizzled it with balsamic vinaigrette. It was the perfect marriage.
As you can see – this is the best kind of grilling sandwich if you want a solid veggie option!
I hope you enjoy!
ABOUT SHERI MCSHANE: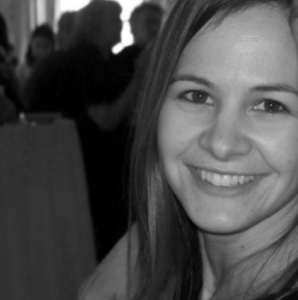 Hello All. My name is Sheri. I am a working mother of 3 pretty darn fabulous little boys. I'm trying very hard to handle the stresses of working, being a mother, being a wife, keeping house, and finding the time to just laugh and enjoy life. A few things you should know about me: I'm an iced-coffee addict, I love to organize, and I love my wine. I am also a master at fort-building and being the belly-eating monster. Fitness and healthy eating habits are important to me so you may hear a little about that too. Here you will read about my daily musings and of course my venting, wine glass in hand. Hope you find something you can relate to. Cheers. If you're a crafty kind of person, come visit me over at The Crafty Collaborative. Here you will find a group of us ladies reviewing and test driving all the fabulous recipes and DIYs we find on Pinterest. We'll let you know if they're worth diving into.