Old Navy is having a GINORMOUS in-store sale on bathing suits for babies and kids right now – 50% OFF! Now is the time to stock up for NEXT YEAR! I scoured the racks for any size 3T I could find and bought 5 suits for $25!
Victoria already has about 6 suits that we rotate through this summer, but I couldn't pass up one suit in particular for this summer! I fell in love with this adorable black and white striped suit – I scooped it up ASAP! Today for the swim meet for her big brothers, I put her in it – EVERYONE STOPPED me to ask me where I got it!
I couldn't help it, she looked so cute! She was like a little swimmer just ready to dive right on it! She was so on the move, I couldn't get ONE photo of her still!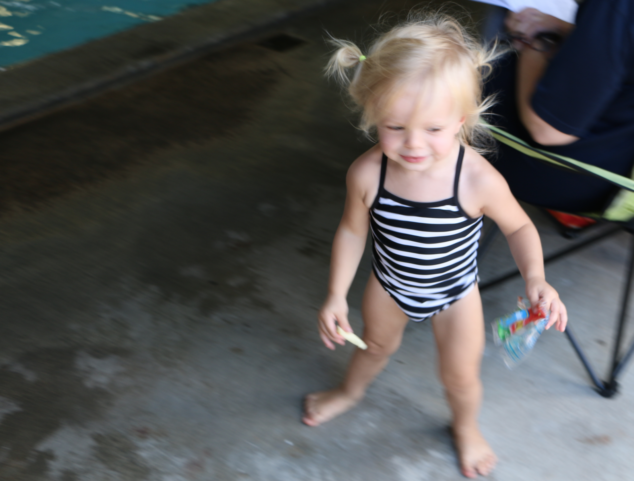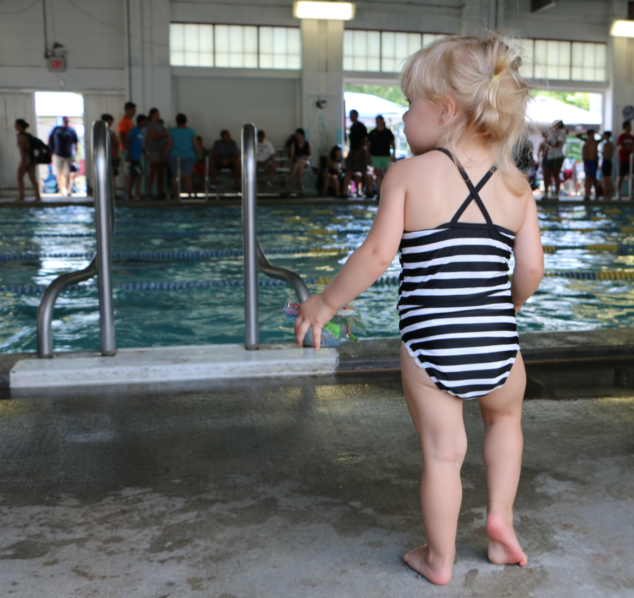 Checkout the sale on-line, too – CODE: COOL gets you 30% OFF!