I'm all about mixing up my style. I never want to just be the same and always kinda fashion girl. I love finding items and playing with them, regardless of the time or season. I thought it would be fun to take my FAVE moto boots and mix with my FAVE pair of shorts. I was heading out to lunch last week with a girlfriend and I thought it would be fun to have a little rocker-chic fashion for it!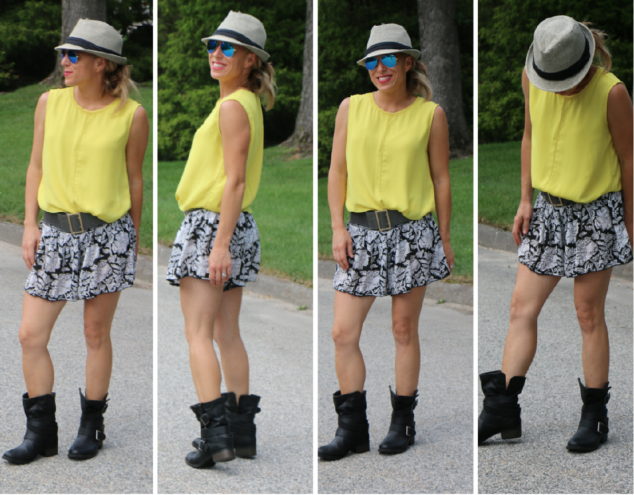 Since it IS the summer, I thought a bright/bold yellow top would be the most fun with the look. I wanted to really amp up the summer-fun-factor and not just have it be all about the shorts and boots. I'm telling you, this is a look I normally wouldn't put together, but I had a ton of fun doing it and wearing it! Since I'm all about my straw summer fedora, I added it in as my summer accessory, too!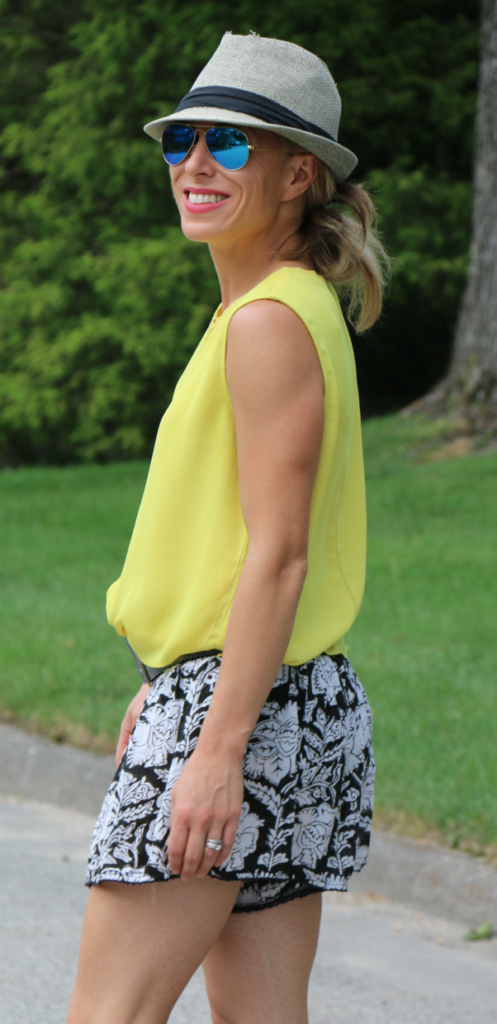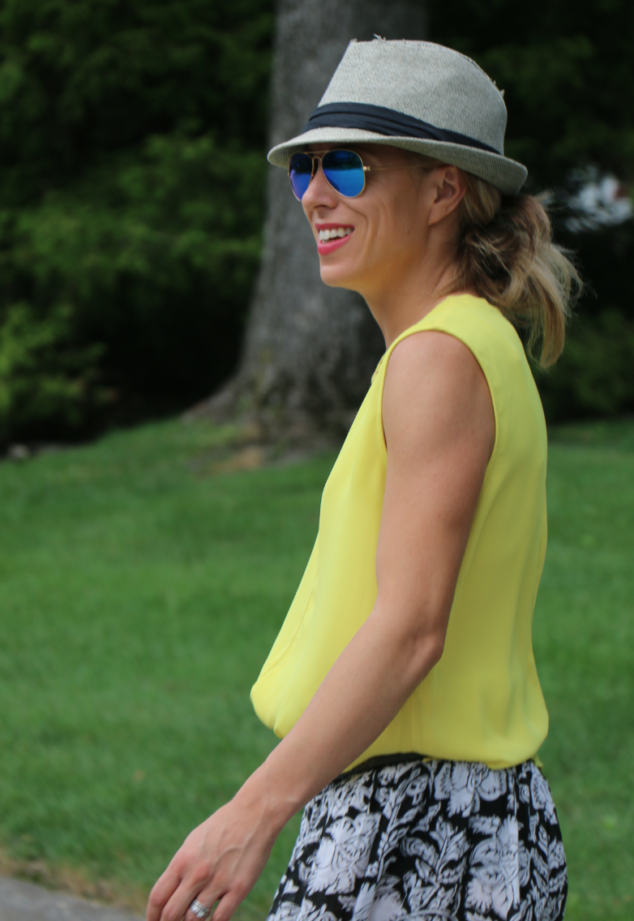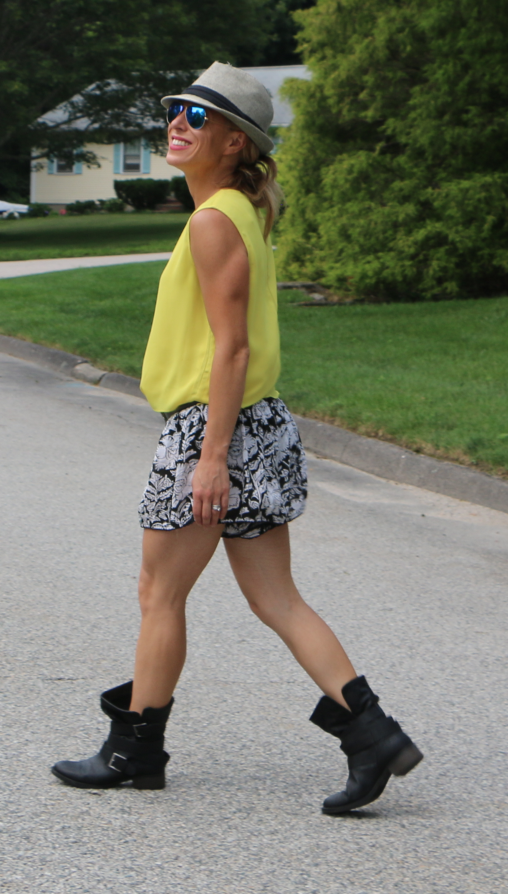 Don't be afraid to push the fashion limits a bit!!
Have some fun and GO FOR IT!