My mornings are as busy as can be.
Believe me, with 5 kids and being a work from home mom, there's never a dull moment or a moment to stop and rest. My 4 sons are like little snails in the morning and my 2-year old daughter… well, she's the complete opposite – she's just a ball of energy in the morning!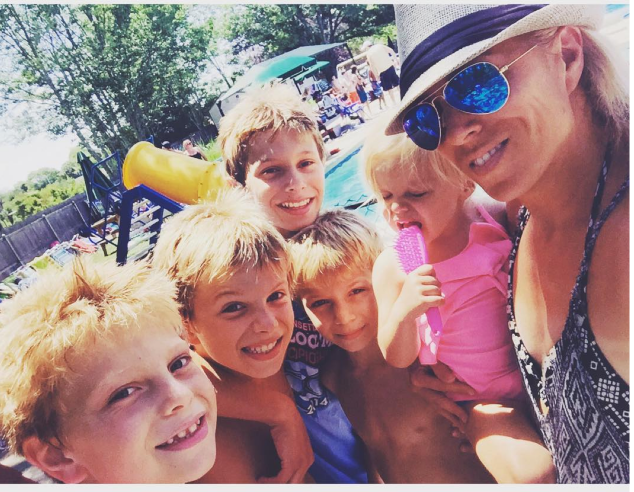 A usual morning for me is waking up extra early to get some work done before anyone wakes up. I'll set my alarm for 5:30AM and try to write out a to-do list for the day, pop up some blog posts and answer early morning emails. Around 7AM – I start to get the boys up (it takes multiple times!). I make sure the boys have brushed their teeth, made their beds, put on clean clothes, have eaten a healthy breakfast and have packed their swim team bags! All of that sounds very easy when I say it, but in actuality – it's crazy in the mornings to get all the boys on the same page and out on time!
Then there's my little Victoria!
She loves to run around in the morning and dance! Gone are the days where she would just sit in a bouncer and watch the craziness of the morning around her, now she's in the middle of it all! With Victoria in the morning, it's all about getting her changed, fed and finding shoes that match! It's so funny, in the morning we usually look around the house for a good 10 minutes before we find matching shoes. Once we have them, we're good to go!
My DAY at this point, as officially begun!
This is just a typical "summer" morning, but when school is in session (which will be here before I know it!) – it's ALL this, but add on homework, school projects and lunches to be made for everyone. Sometimes I feel like I'm on a hamster wheel in the morning! It's just truly non-stop until the bus comes.
When it comes to breakfast for myself, I try my best to eat as we go, but it's not always easy. There are mornings that – all of a sudden – it's 12PM and I haven't even had time to stop! I definitely need and crave fuel in the morning, so I am always on the lookout for easy, nutritious and yummy breakfast items that are seamless to fit into my daily routine.
I have a new breakfast food that I am obsessing over right now that fits into my life perfectly – Pepperidge Farm Brightside Soft Baked Granola.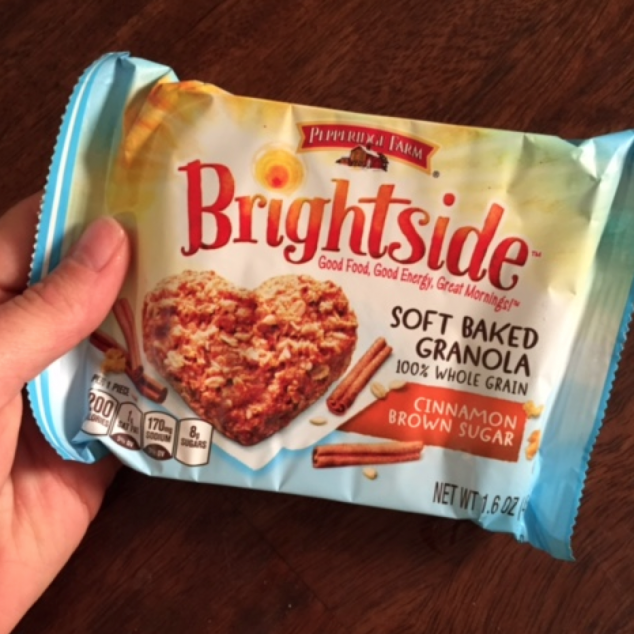 For someone like me, who is always taking care of everyone else, this has been a true breakfast-life-saver for me! It's funny because I'm ALL about making sure everyone in my family is leaving the house with a healthy and yummy breakfast, but when it comes to me, I don't even think about it.
Thanks to Brightside™, I have something for myself to keep me fueled and ready to take on the day.
I need easy.
I need effortless.
I need healthy.
I also need something yummy!
Brightside gives me all of this for my breakfast.
Brightside is a soft baked granola morning snack thoughtfully crafted by the bakers at Pepperidge Farm. The granola snacks are individually wrapped and shaped like a heart, which just make me love them more!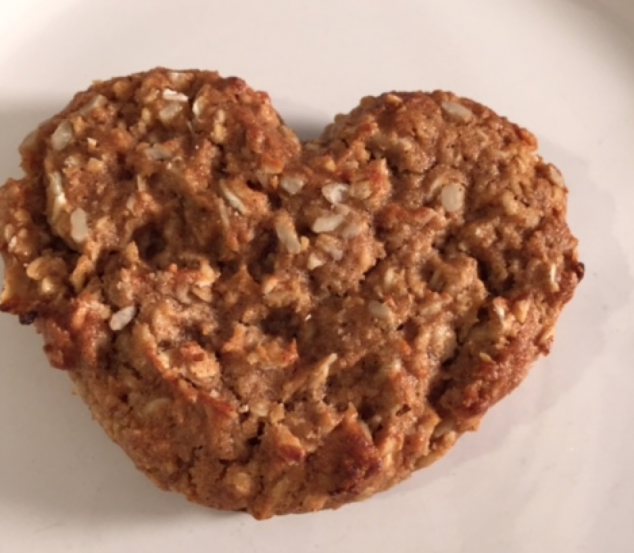 They're made with 100% whole grain and deliver 4-5 grams of fiber. You're getting a wholesome, delicious morning snack – quick and easily!
You gotta love and appreciate anything on the go for moms in the morning!
There are 3 delicious flavors available – Blueberry, Cranberry and Cinnamon Brown Sugar. My personal favorite is the Cinnamon Brown Sugar, I love it with a warm cup of coffee in the morning, too. Perfect to eat on the pool deck or as I pop around my house in the morning! I love how they are individually wrapped and can easily pop in my handbag and/or diaper bag, too. It truly is great fuel for me to get myself going and to keep up with the kids!
You have to love a breakfast snack that celebrates "Good Food, Good Energy, Great Mornings!™"
They're available now in your grocery stores!
Disclosure: This is a sponsored posting, all opinions are 100% my own.