Rhode Island is my home. I grew up here. I went to college (Brown University!) here. I have decided to raise my family here. The only time I left was to spread my wings in NYC for 5 years. After having Alexander in 2005, it was time to be back in Little Rhody!
It's where I call home and it's where my heart is.
I love finding little fashion gems to wear showing off my Rhode Island pride. I've recently been introduced to a great shop in Rhode Island called, Frog and Toad. It's one of those shops where you walk in and you immediately know you could spend an hour or so just poking around. I visited yesterday with Victoria in tow for a mom/daughter shopping trip and was literally mesmerized by the items throughout. I went in looking for tees, I left with a bag full o' stuff!
The first one that attracted my eye… Providence.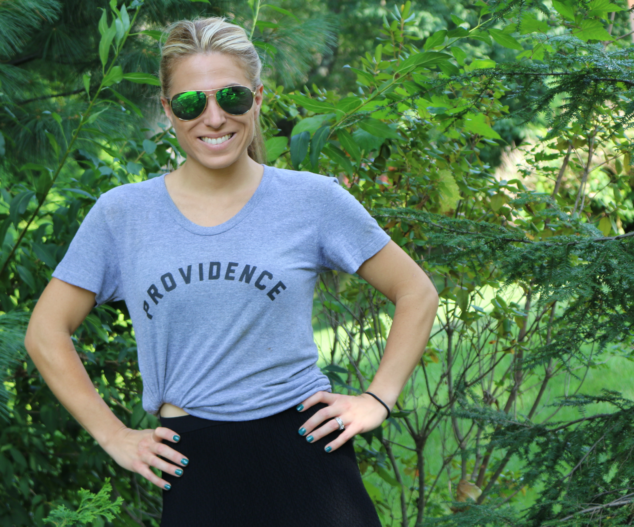 I loved it because it's simple, it's to the point and Providence is the City in which I went to college, met my husband, got married and had three of my kids! Providence certainly has made an impression on my life!
I thought I'd pair it today with my FAVE black skirt from ZARA and my Brown Strappy Heels from Kohl's!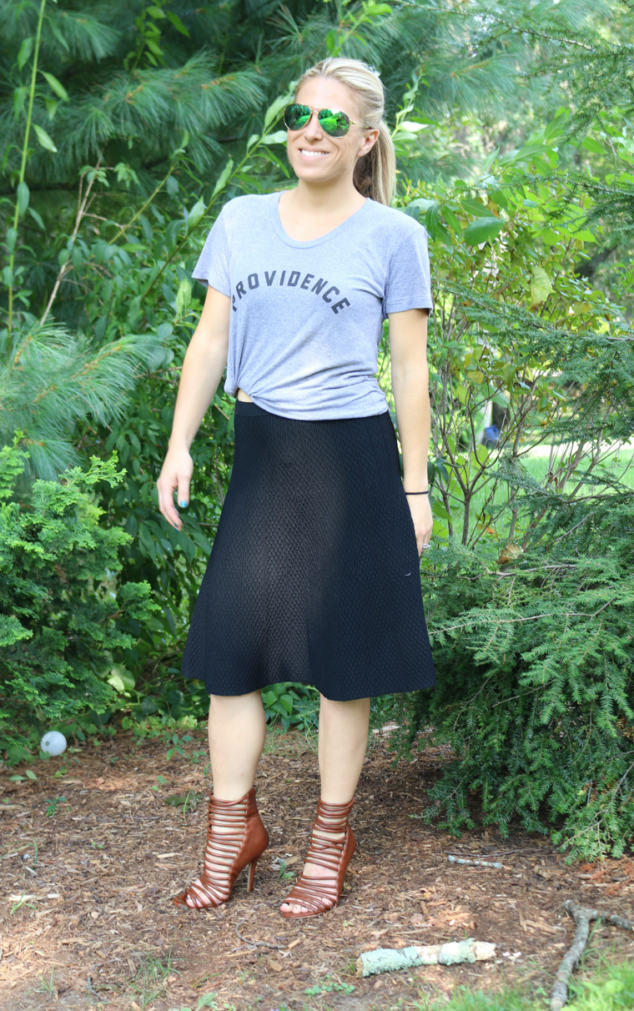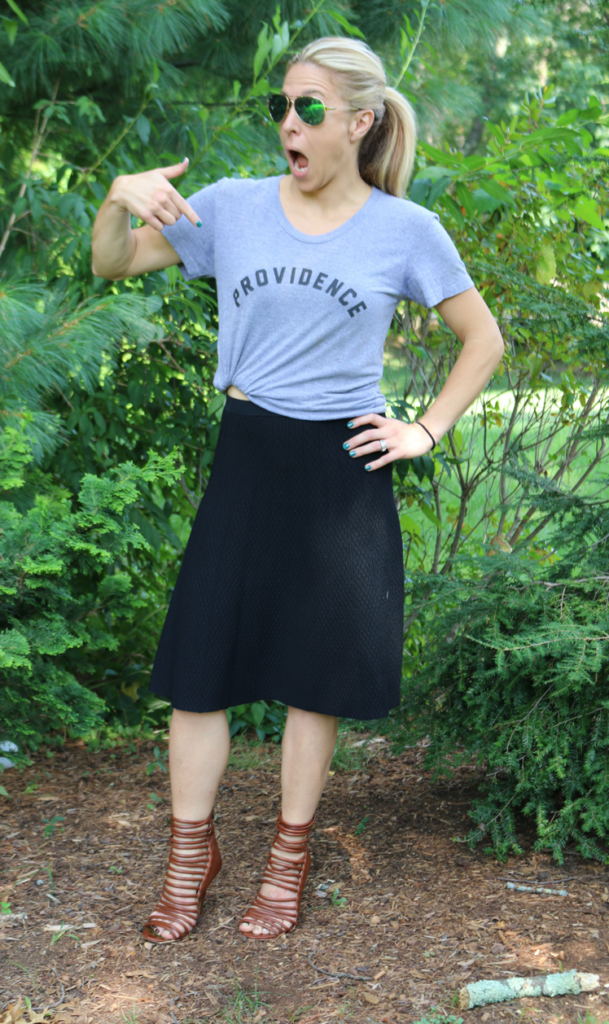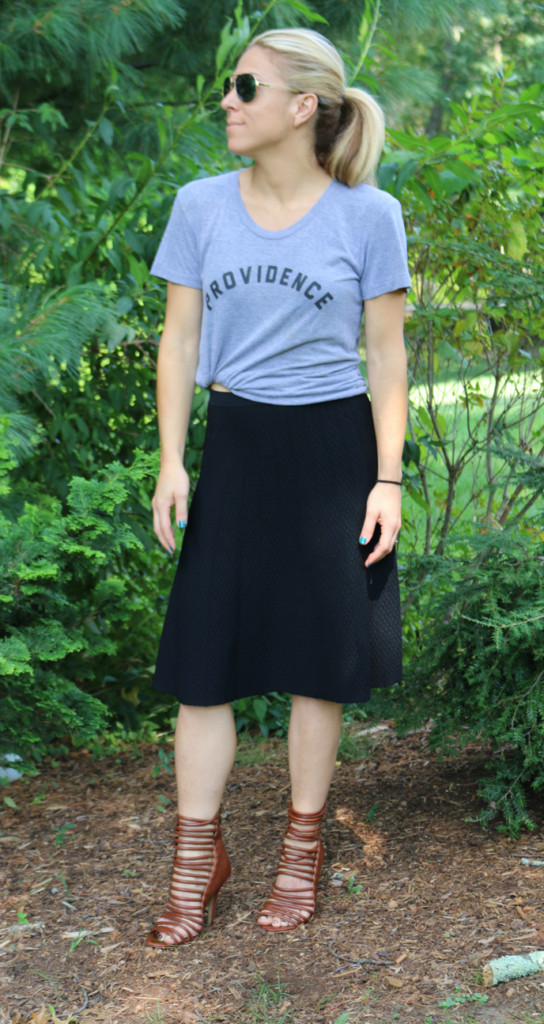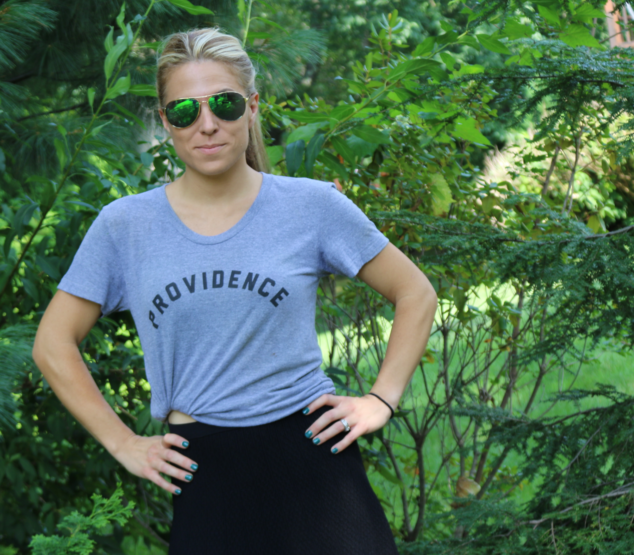 Check out more items at Frog and Toad here.
And enjoy your day everyone! 🙂