ULTA Beauty is turning 25!!
And guess what I'm doing!!??
I'm CELEBRATING right along with them!!
I love ULTA Beauty!! I'm lucky… I literally live about 4 miles from an ULTA, so I have the chance to pop in anytime I want! If I need mascara, I can pop in. If I need bronzer, I can pop in. If I need eye shadow, I can pop in. There are some amazing brands and some exceptional products at ULTA! What I love the most is that I can find the latest and greatest at ULTA and that there are members of the ULTA team ready to help you out and answer any questions!
I popped in today to grab some beauty goodies!!
Here's my beauty loves all laid out!!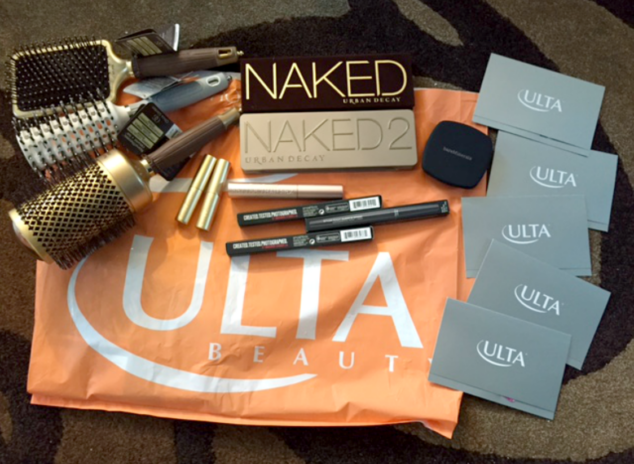 Amazing, right!!??
This is how I celebrated for myself ULTA Beauty's 25th Birthday Celebration!! I'm SO EXCITED to try all my new products!! I was like a kid in a candy store there!!
But even more… I'm excited to have you celebrate with them, too!!
I have (5) $50 ULTA BEAUTY GIFT CARDS to GIVEAWAY!!
How can you enter!!??