It's finally FALL! I've been waiting for this gorgeous season for the last few months! Living in New England, you really feel the beauty and the difference in the weather when fall rolls around. To me, it's the most perfect season of all.
There's also nothing like the beauty of fall fashion. Sweaters, long-sleeve shirts, booties, high-top sneakers, leggings, scarves, denim, tulle skirts and layered tees – it's all there and I love it. Every year, right around this time, I stock up for myself, my husband and for my 5 kids. I love, love, love shopping for my kids because I can have so much fun with the different styles and trends out there. With 5 kids, each with their own distinct style (even my daughter!), it's a blast finding key seasonal pieces that will work throughout the next few months. As you can also imagine, having 5 kids, I don't want to break the bank doing so! I need to shop smart, but also make sure what I'm buying them is stylish, comfortable and on-trend.
Old Navy is one of my FAVORITE destinations to shop for my kids (and myself and husband, too!). Right now they are having an incredible fall sale in the kids and baby sections! You may not know this, but with 5 kids – I do: this sale happens only 2 times a year: fall and spring! I went shopping today and it was like everything I picked up was on sale. It was the coolest thing ever and it was wonderful because I got full outfits from head-to-toe… tops, pants, shoes… for the kids!
My sons Alex and Henry came shopping with me and personally picked out 2 looks. They really do have their own personal styles and I love that they truly find things that they love and want to wear. They both seem to love the color BLUE, too!
First up – my Alex!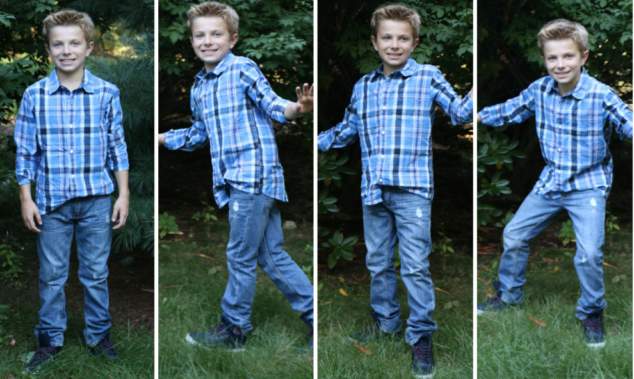 Alex went straight for the denim! He LOVES distressed jeans, so when he saw this pair – he begged me to get them for him. He also loves button down shirts, so for him – this was perfect. He wears them tucked in the front and out in the back. I like to call Alex's style – Mr. Cool… he just sort of wears everything from relaxed and laid back. He wanted these ultra-cool high-top sneakers from Old Navy, too! I couldn't believe that I got this full look for under $50!
Next up – my Henry!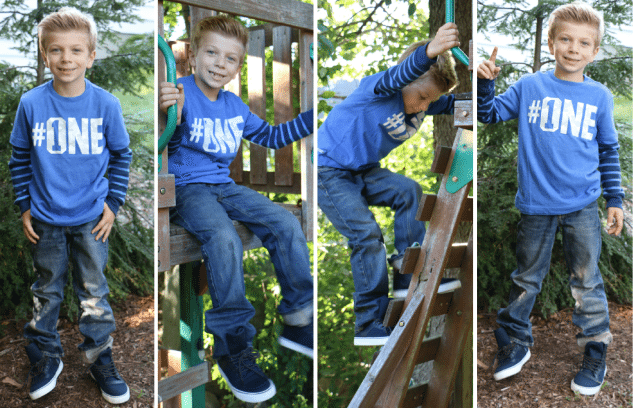 Henry is my layer-it-up guy! As soon as we walked into the store, he went right for the t-shirts and LOVED the #ONE tee! It's getting chilly here in New England, so he found a long-sleeved thermal to wear underneath it. He loves stripes and he loves the color blue, so it was a PERFECT match. He's also a denim guy and loves to wear a relaxed fit. He doesn't like them tight on him, so I always go for the relaxed fit through the leg, too. And – of course – he wanted to be just like his big brother, so he got the SAME high-top sneakers, too! Again, everything on Henry was 50% off!
And last up – my Victoria!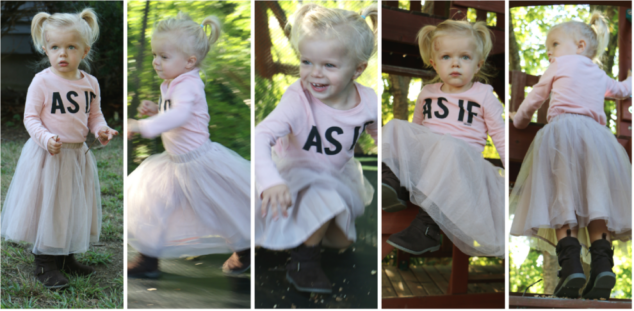 OK, after having 4 sons… this for me is the best ever! I'm still shopping in the "baby" section for my daughter, she's 2-years-old and is my little fashionista! As a fashion loving mom, I love to dress her up in fun clothes that twirl and shine and dazzle! When I saw this tulle skirt, I just fell in love! It is totally Victoria! Then I saw the buckle booties and the graphic long sleeve tees! I mean, just adorable!! Victoria doesn't have any siblings to give her clothes, so I always need to buy new for her. This was my favorite look of all!
Make sure you check out Old Navy's fall season sale! You're going to find the BEST things for your kids and babies! So get out there and have some fun stocking up for fall!
Disclosure: This is a sponsored posting with Old Navy and the WomensForum. All opinions are 100% my own.