Is there anything better than a bulky sweater to keep you feeling cozy all day long?! Check out this adorable bulky sweater and heels look – the perfect Daily Mom Style!
This week is ALL about sweaters! It's getting chilly here and I finally have cracked open the sweater bin! I'm a sucker for a good, bulky sweater. They are the best ever and they SCREAM FALL!
This morning I found my FAVE cream colored Juicy Couture sweater that I got YEARS ago! I love how it's got a really thick turtleneck and cropped front. It's a little on the scratchy side, but I always wear a tank underneath. I paired with a tight pair of distressed jeans and some HIGH heels today! My hair is BEYOND dirty, so I tossed it up in a bun and added some big sunglasses.
Not to mention, my red lipstick.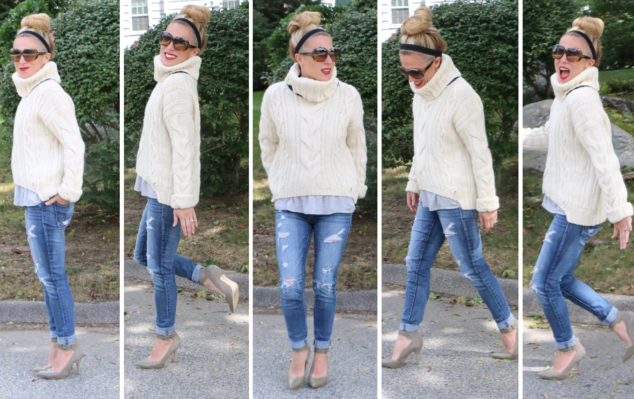 This outfit is the kind of look I could wear out with girlfriends, out with my husband… or on a quick trip to the mall (hey, heels can be worn anywhere!). I'd wear this to NYC for a day of meetings, too! The heels amp it up!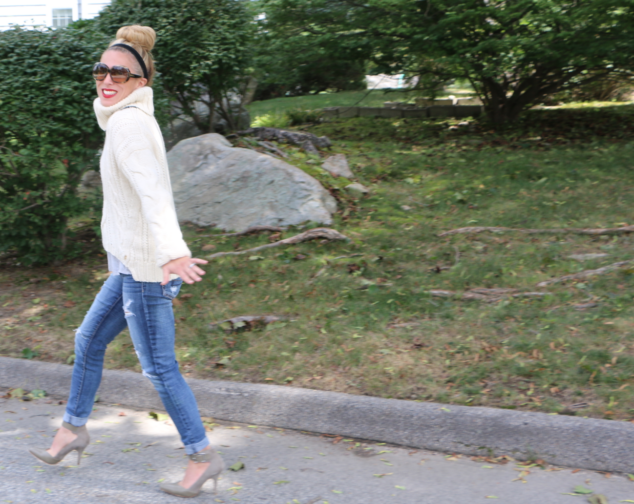 My 8 year old son Benjamin took my photos today. I told him he was a natural at this kinda thing! he told me to move into the shade because the light in the sun wasn't good. It was so funny!
And then he told me to jump, so I did!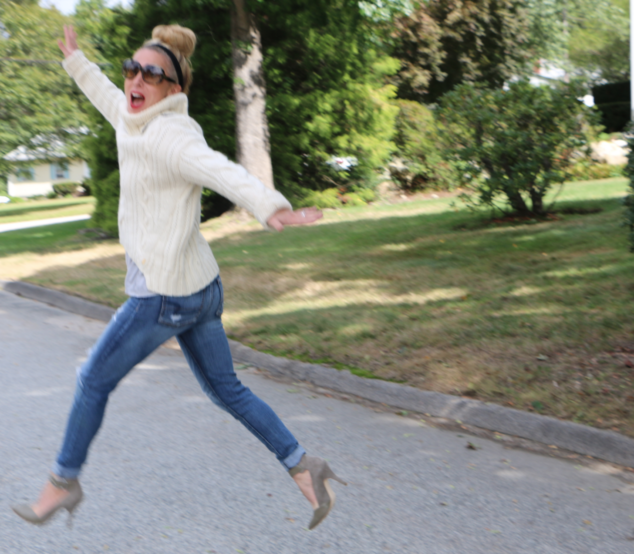 Here's to this week and to Monday… a big, fat kiss!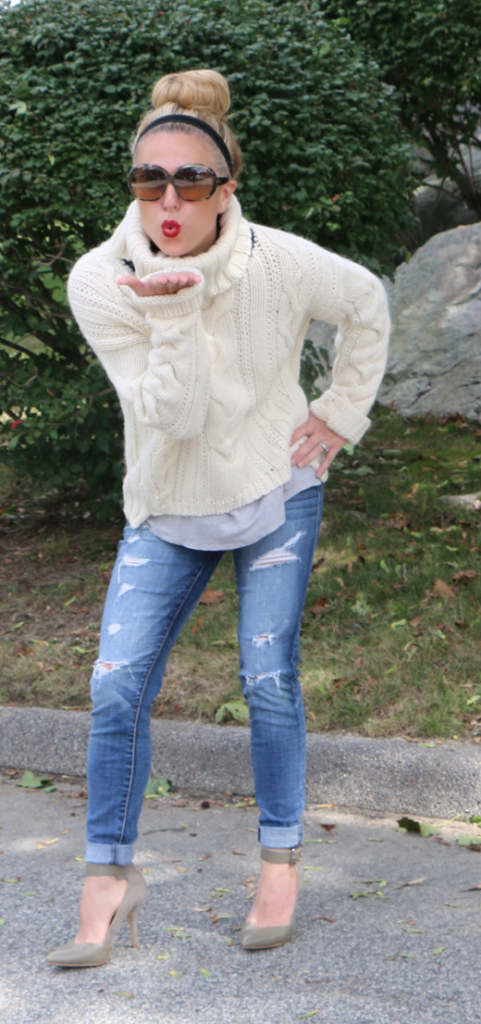 Where to BUY:
Sweater: Juicy Couture
Jeans: American Eagle
Heels: DSW
Shages: Tom Ford
Lipstick: NARS, Olivia