September is my favorite fashion month. I'm thrilled to talk about my fave Dansko Booties, but first – let me talk about September! I love that I can wear jeans and sweaters and booties and clogs without the extra, extra, extra layers that come along with living in New England. September (for me) has the most perfect weather of all. The sun is out. The sky is clear. Fall flowers are blooming. Pumpkins and cider and cinnamon fill the air. It really is perfect all around for me.
When it comes to dressing the part in September, I'm all about comfort and style. Those are the 2 most important things to me. I like to look stylish and chic, but I also like to be comfortable so I can chase after my 5 kids! If I can find fashion items that fit those 2 criteria, I'm a happy fashionista!
Dansko Booties
Dansko has always been one of my favorite brands when it comes to finding footwear that is comfortable, but also footwear that is versatile and stylish at the same time! I absolutely fell head-over-heels in love with the Dansko Booties – Maria style from the Tivoli Collection from Dansko. No joke, I have been living in them for the last couple of weeks. They have completely made themselves feel comfortable in my wardrobe! 🙂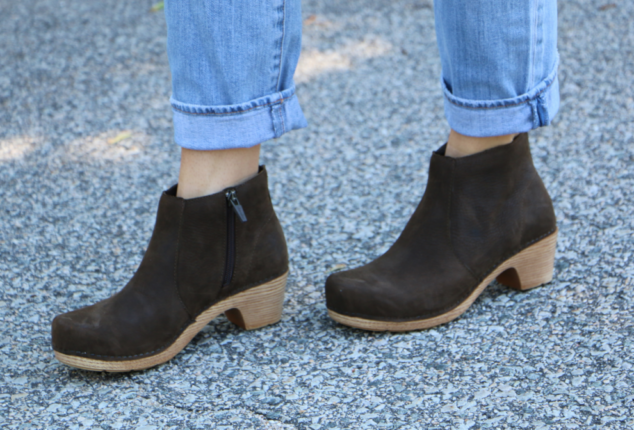 Maria is a contemporary ankle boot, featuring optimal arch support, a long-wearing PU bottom and a roomy, softly rounded toe box. It's perfect. Since I work from home 1/2 the week and usually make my rounds to school, the playground, the library, the grocery store, the swimming pool and anywhere else I need to be with the kids – I love that I can pop on my Maria booties with jeans and a tee and feel stylish! They actually are offered in 4 different color options, I loved the Brown Milled Nubuck Leather ones! 🙂
I want to show you 3 ways in which the Maria booties has worked its way into my fashion sense lately! I just love that they can go with so many different looks and styles of clothing!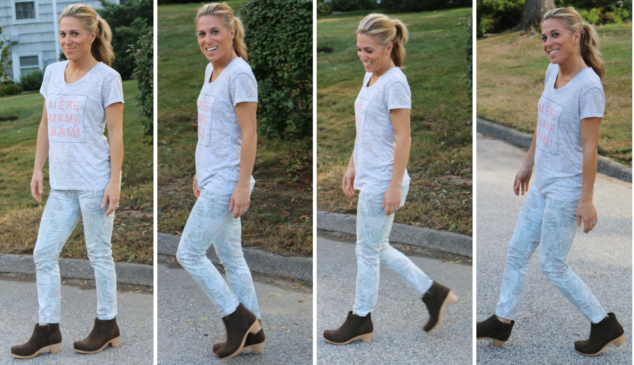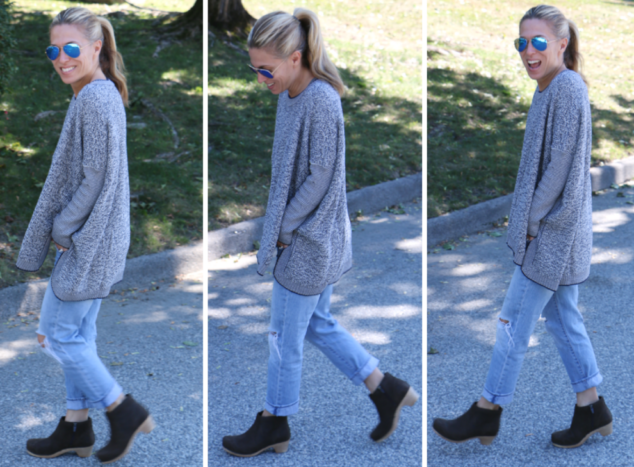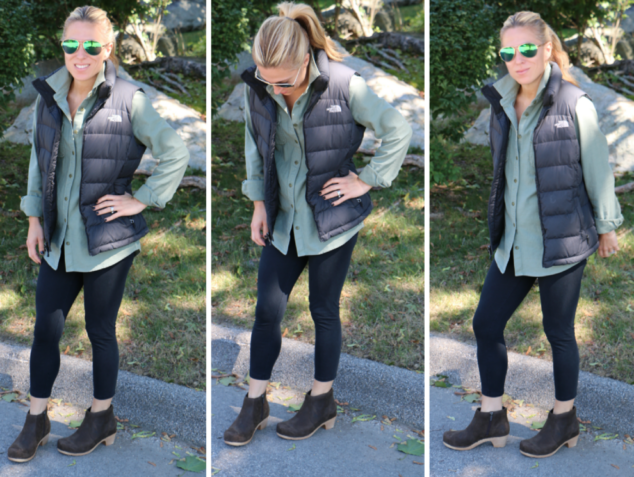 As you can see, with each look – completely different style, but my same Maria booties! I love the casual chicness that I find with them. They fit my needs beautifully throughout the day and I love that about them!
Dansko booties – knows footwear. I love that they put time, care, love and effort into their shoes. Every pair of Dansko booties features what we like to call the Dansko "Comfort DNA". Long before a color is selected or an artistic detail is added our design team has been hard at work engineering the perfect comfort experience. We start with the best materials on the market. We mold and fit; measure, contour, then fit again — and before we're done, we test, test, test. So you can select the style you love and rest assured the comfort is on us.


Pretty incredible, right?
Dansko Booties
They have clogs, boots, sneakers, flats… shoes for men and kids! They have tons and tons and tons of styles. My advice, go get lost on their site. Find shoes that fit you and your lifestyle perfectly.
If you need me, I'll be off with my Maria's! 🙂
Make sure you follow them on social!
Facebook: https://www.facebook.com/dansko
Twitter: https://twitter.com/Dansko
Instagram: https://instagram.com/dansko/
Pinterest: https://www.pinterest.com/Dansko/
Disclosure: This is a sponsored posting with Dansko. All opinions are 100% my own.