Husband's Reaction to my DryBar Buttercup Blow Dryer $200 Hairdryer Purchase is PRICELESS. I honestly think this is the best video I've ever done with my husband. I have needed a new hairdryer for months and months and months. It's one of those things that I keep forgetting to buy and just have kept using my "old" one because it's easy and right there in my brush/dryer drawer! Enter the DryBar Buttercup Blow Dryer!
DryBar Buttercup Blow Dryer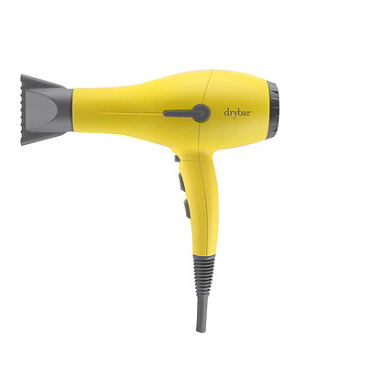 I finally pulled the trigger and bought the hairdryer I've wanted for ever – DryBar Buttercup Blow Dryer!
I held back for so long because it's a $200 dryer, but I finally just DID IT!
Here was Matt's reaction to "My Little Buttercup"…
DryBar Buttercup Blow Dryer – Details:
The ultimate blow-drying tool-The Drybar Buttercup Blow Dryer from Drybar makes your at home blowout a breeze! Buttercup contains an ultra- powerful 1875 watt motor and Ionic Technology that provides the shiniest, frizz-free blowout in 20% less time than most professional dryers!
Key Features:
Ionic Technology: To seal the cuticle and reduce frizz while drying
3 Heat, and 2 power settings with a cool shot button
Lightweight design (1 lb/2.0 oz)
9 ft cord
Includes 2 Concentrator nozzles for customized airflow
DRYER INFO – The official Drybar NanoIonic hair dryer, Buttercup is also our beloved mascot!
– Super powerful. With an 1875 watt motor, this baby gets the job done fast.
– Ultra light. Our stylists hold these hair dryers all day long, so making them strong and light was a top priority!
– Conditioning Nano Beads seal cuticles leaving hair noticeably silky, smooth and frizz free.
– NanoIonic™ minerals hydrate and condition hair.
– Negative ions naturally cleanse and freshen hair.
I still can't get over how funny my Husband's Reaction to my $200 Hairdryer Purchase was! I'm telling you – I don't know if I would buy something like this again without his reaction on video! He was so funny and he will not ever let this go, I can assure you that!
If you're looking for some color inspo = checkout these Shades of Blonde!