How to Bake Bacon in the Oven is a question my oldest son actually asked me last week. Growing up it was always my Nana making bacon right on the stovetop. She never used the oven, she always made it right there in a pan. I used to love sitting there and watching the bacon cook – listening to it sizzle and the smell of it?? I mean – who doesn't love the beautiful smell of bacon? Well – my friend who is a Sheri McShane is a contributor for MomGenerations.com shared with me How to Bake Bacon in the Oven! Sheri has the blog: When the Kids Go to Bed and is a HUGE foodie!
How to Bake Bacon in the Oven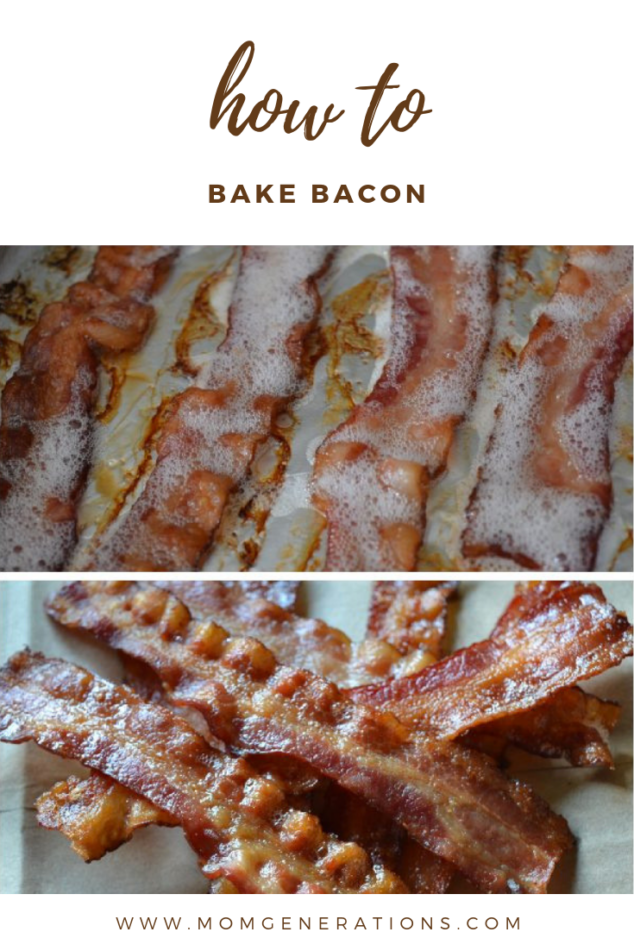 Who doesn't love bacon? If you don't… I don't know what to say to YOU!
Avoid Messes when you Learn How to Bake Bacon in the Oven
I love it, but I hate the mess. All the splattering. Such a pain. Baking your bacon is so much easier and it is just as crispy and delicious. Now I have tried a few different baking methods and this method is my favorite. Less mess, and it comes out perfect!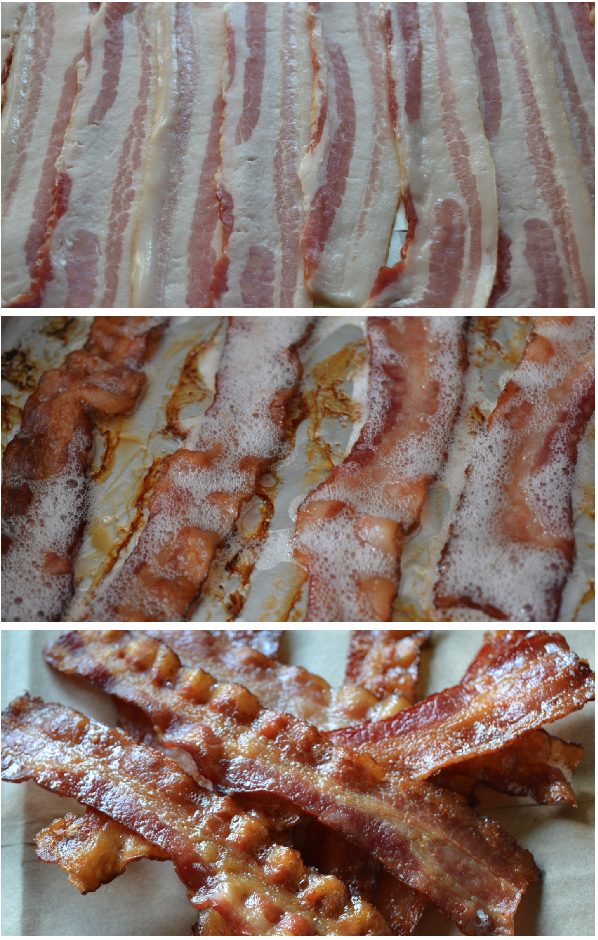 How to Bake Bacon in the Oven
Step By Step Process –
Preheat your oven to 400º
Line a baking sheet with tin foil. This makes clean-up a breeze.
Lay out the bacon on the baking sheet and bake for 10 minutes, then flip the bacon and bake for 5-10 more minutes depending on how crispy you like your bacon.
Done.
It's quick and easy, and your stove top stays clean!!
Here's what you need to know about How to Bake Bacon in the Oven:
When you cook bacon in the oven it doesn't spatter it just sizzles until it's perfectly crispy cooking. … foil and then place your pieces of bacon side-by-side. on the tray you'll. Cook the bacon at 400 degrees Fahrenheit for about 10 to 15 minutes depending on how crispy. We like it really crispy, so we keep it in a long time!

Keep checking it!!
Check out this amazing recipe for making morning monkey bread, too! YUM YUM YUM!
ABOUT SHERI MCSHANE: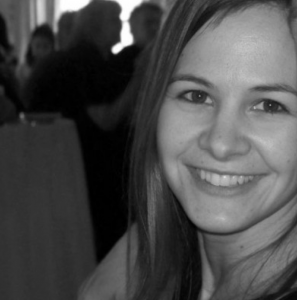 Hello All. My name is Sheri. I am a working mother of 3 pretty darn fabulous little boys. I'm trying very hard to handle the stresses of working, being a mother, being a wife, keeping house, and finding the time to just laugh and enjoy life. A few things you should know about me: I'm an iced-coffee addict, I love to organize, and I love my wine. I am also a master at fort-building and being the belly-eating monster. Fitness and healthy eating habits are important to me so you may hear a little about that too. Here you will read about my daily musings and of course my venting, wine glass in hand. Hope you find something you can relate to. Cheers. If you're a crafty kind of person, come visit me over at The Crafty Collaborative. Here you will find a group of us ladies reviewing and test driving all the fabulous recipes and DIYs we find on Pinterest. We'll let you know if they're worth diving into.