When it comes to dolls in the McClelland household, we welcome them with open arms! After having 4 sons in a row and having a house full of trucks and cars and dinosaurs and planes and superhero figures, I'm excited to have some dolls for my Victoria here! I was a HUGE doll lover when I was her age, so it's so exciting for me to introduce her to special dolls that she can grow up with, too.
Recently we were introduced to My Friend Cayla.
Here's the thing when it comes to toys for my kids, I like to see time pass along and see if the same toys are still played with and still used. So many kids love a toy for the first week, but then cast it aside. I'm always aware of what kinds of toys my kids love because it's the ones that they cherish and play with over and over again that I truly recommend to other moms.
What initially attracted me to My Friend Cayla was that she actually resembled my little Victoria!
A little blonde fashionista with blue eyes!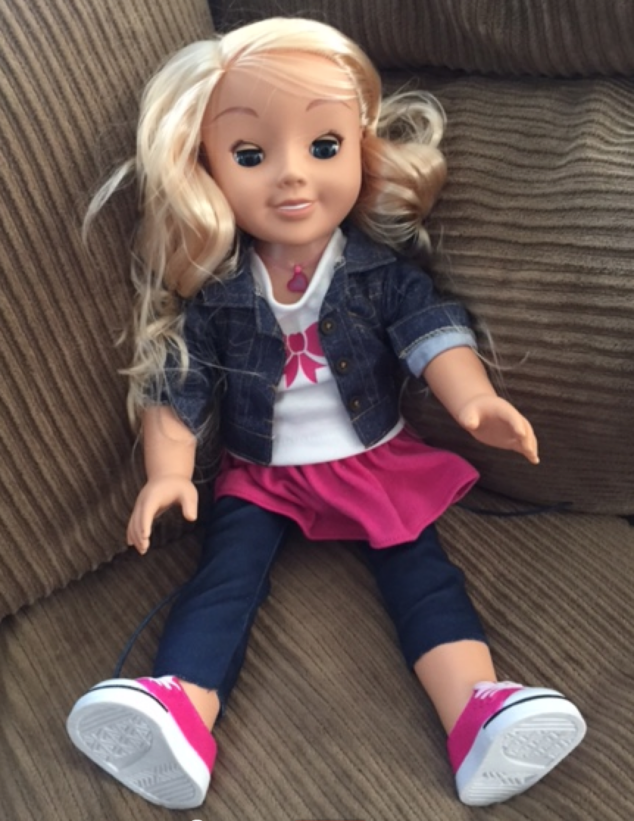 But what really brought my attention to My Friend Cayla was that she's not only a doll, she's a SMART DOLL! Oh, yes… say hello to dolls in the current day and age! I love it!! My Friend Cayla is actually like a real friend for your child! She can answer questions, play games, tell stories and talk about pictures in her photo albums with the help of her mobile application. It's absolutely fascinating to see modern toys do amazing things like this! Just spectacular! This is what truly made me want to connect Victoria with Cayla.
Check it out!
Pretty cool, right?
But My Friend Cayla goes beyond this, too. She's also perfect for play-time with your little ones. Victoria loves snuggling up with her! Wherever Victoria goes, Cayla goes. I love that she's more than just a doll that will engage and talk back, too… she's also a friend who will sit and be your company and I love that for her.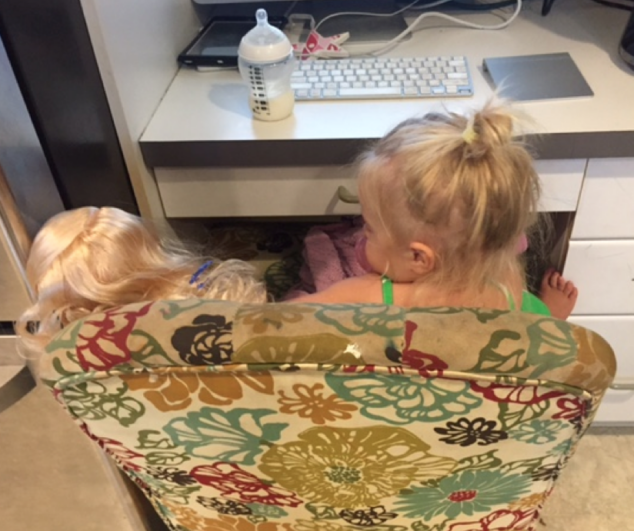 She "makes" Cayla watch YouTube videos with her! It's the cutest thing ever!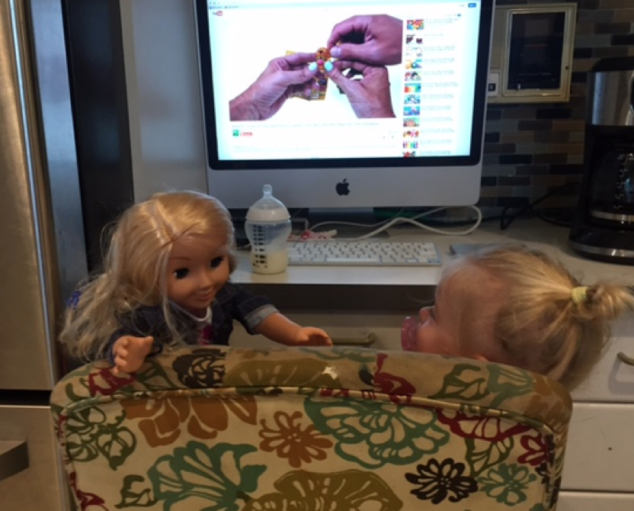 Best friends! 🙂
I love the features that My Friend Cayla offers… she's a true best friend for your child. A FABULOUS Holiday item, too!!
Learn more about My Friend Cayla here.
Disclosure: We were sent My Friend Cayla for review. All opinions are 100% my own.