OK, moms.
If you're looking for an easy Halloween project, I got one for you.
I'm all about easy and when I saw my friend Emily post this photo on Facebook (I got her permission to share!), I loved it. This is the perfect Easy Halloween Hack for Moms.
Needed??
Cheese Sticks, Tangerines/Oranges and a Black Sharpie.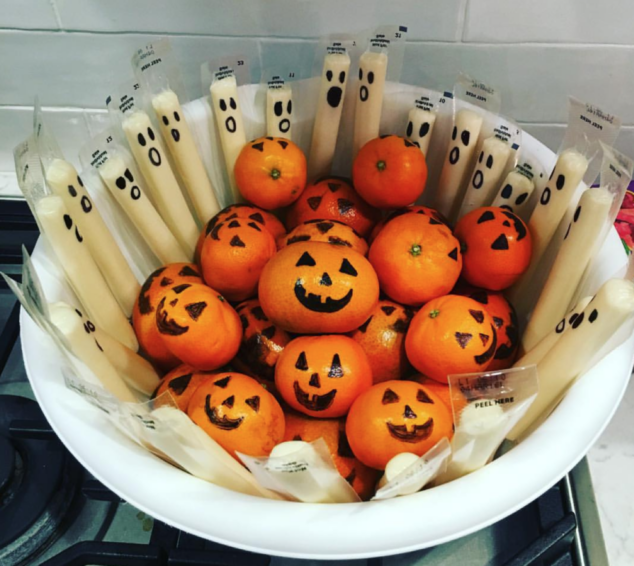 She found this on Pinterest.
I mean, it's the best and the cutest and the easiest!!
Stack away in your Halloween file!!