My kids are all about Halloween. It's (dare I say it) their favorite holiday. Yes – even over Christmas! They're all about me creating some fun Easy Halloween Treats. My friend Sheri McShane is a contributor for MomGenerations.com, she has created Easy Halloween Treats that you will fall in love with for your kids! Please make sure you head over and follow my girl Sheri has the blog: When the Kids Go to Bed.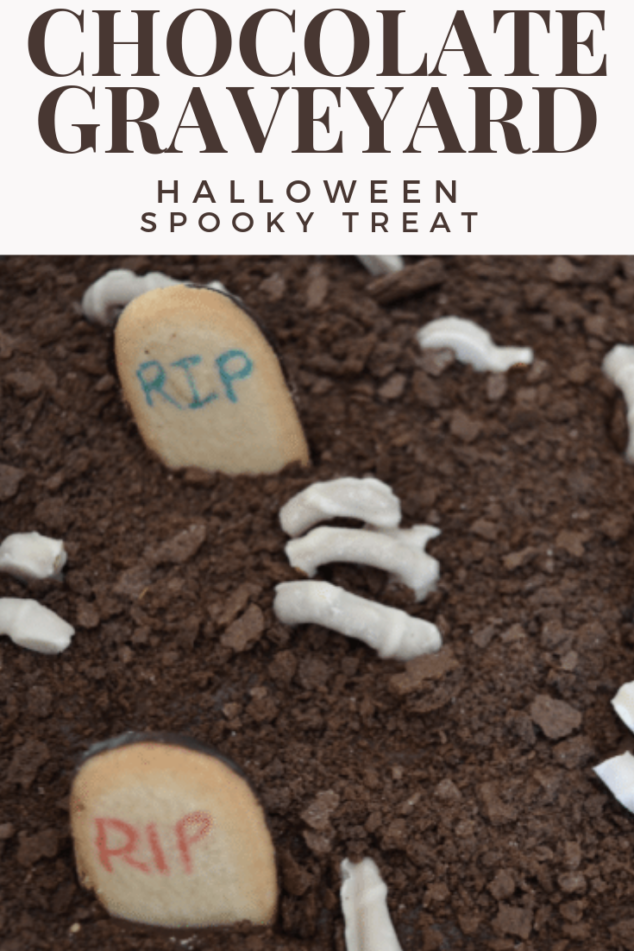 Easy Halloween Treats
What am I talking about on the Halloween Treats docket? How about this super fun and cool Chocolate Graveyard for your kids? This is a different and fun and super unique all at the same time!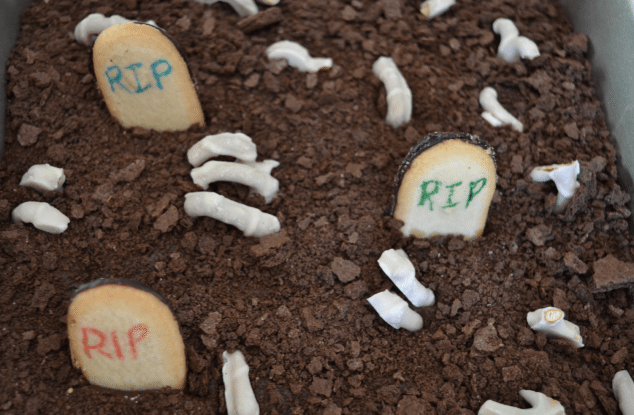 Easy Halloween Treats – Graveyard Ingredients:
Chocolate pudding mix
Chocolate graham crackers
Milano cookies
White chocolate covered pretzels
Edible, writable pen
Step By Step on How to Make these Easy Halloween Treats
1. Make some chocolate pudding as directed on the back of the package and pour it into a square pan.
2. Sprinkle the top with crushed chocolate graham crackers for your "dirt."
3. Add some "bones" (pretzels) and some tombstones with the Milanos. I had to snap the bottom of each one off so it would sit nicely in the pudding.
What did I tell you? Easy, right? I mean – 3 steps!! So simple and your kids will have a ton of fun with it. The best is watching them dig into it to eat! Can't get any better when it comes to Easy Halloween Treats!
Enjoy!!!
Happy Halloween!!
ABOUT SHERI MCSHANE: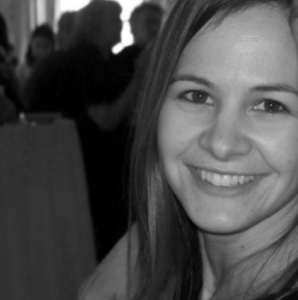 Hello All. My name is Sheri. I am a working mother of 3 pretty darn fabulous little boys. I'm trying very hard to handle the stresses of working, being a mother, being a wife, keeping house, and finding the time to just laugh and enjoy life. A few things you should know about me: I'm an iced-coffee addict, I love to organize, and I love my wine. I am also a master at fort-building and being the belly-eating monster. Fitness and healthy eating habits are important to me so you may hear a little about that too. Here you will read about my daily musings and of course my venting, wine glass in hand. Hope you find something you can relate to. Cheers. If you're a crafty kind of person, come visit me over at The Crafty Collaborative. Here you will find a group of us ladies reviewing and test driving all the fabulous recipes and DIYs we find on Pinterest. We'll let you know if they're worth diving into.