Oh, yes I did ~ Bad, Bad Grandma and the Birthday Shirt!
Barry and I have a family tradition with our 11 grandkids that began almost 14 years ago, on our oldest granddaughter's 1st Birthday. Taylor will turn 15 in January and we've told her and all the rest of the grandkids to be expecting Birthday pjs/t-shirts well into college and beyond!
We bought Taylor pajamas with princesses back in 2002 because she was so into princesses at the time. We then had those pajamas embroidered with her name and the date (month, day, year at one year old). The date, of course, was that of her 1st birthday.
We have continued this Birthday Tradition with each of 11 grandchildren on each of their birthdays, always trying to be creative in selecting pajamas or a t-shirt that reflects each child's interest or passion or prominent activity or importance or enthusiasm at that moment in time. We've had Disney characters, Legos, Minecraft, Paris motifs, every sport imaginable, etc. – and some very unique stuff, too…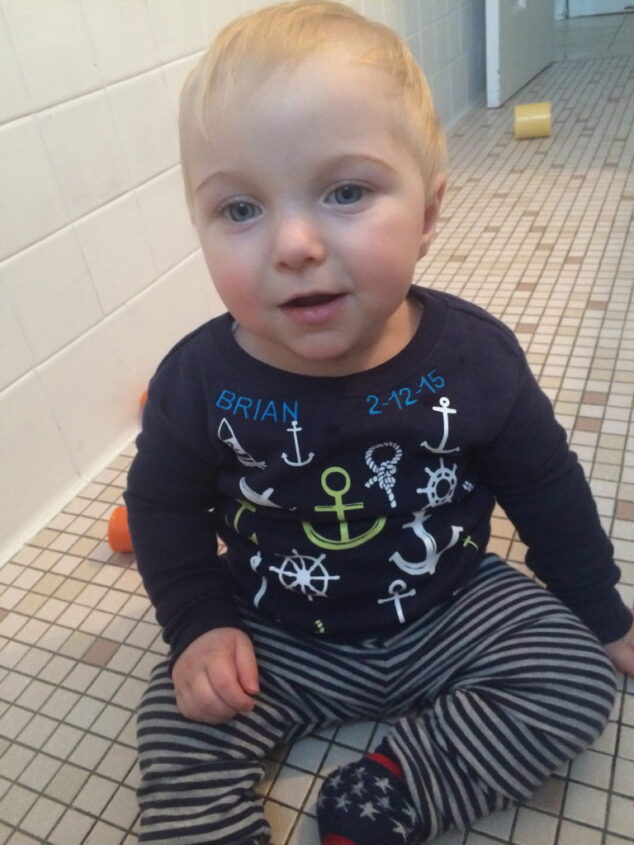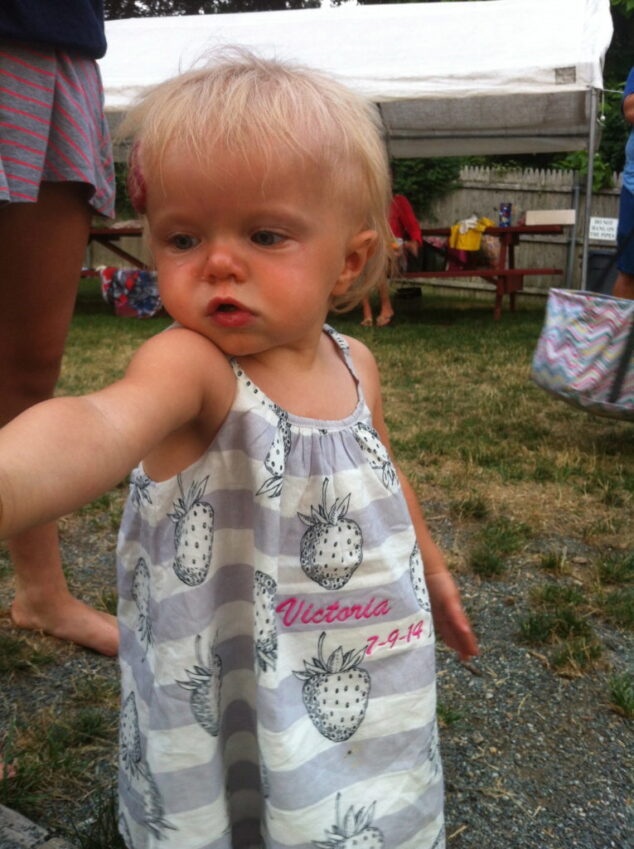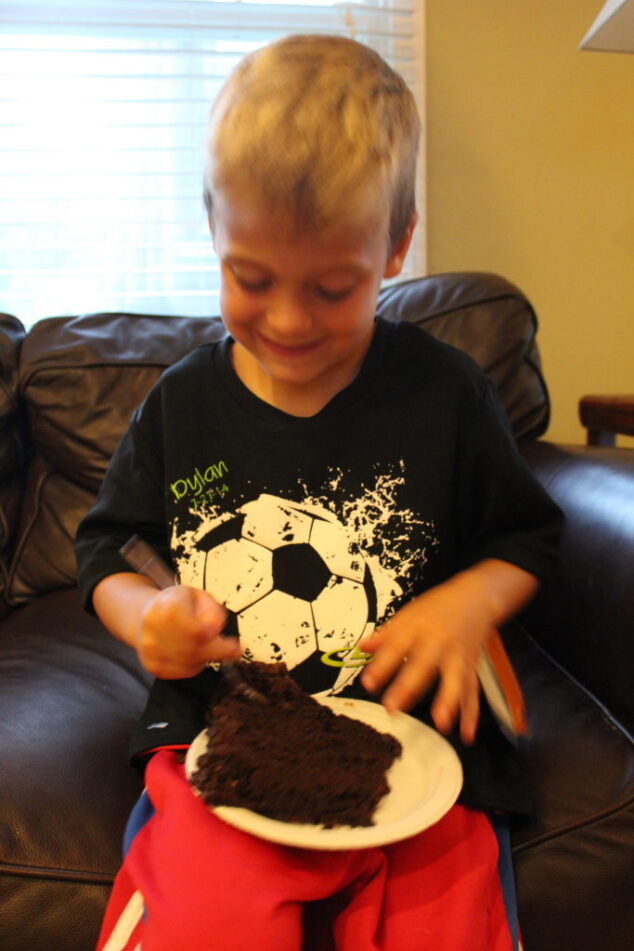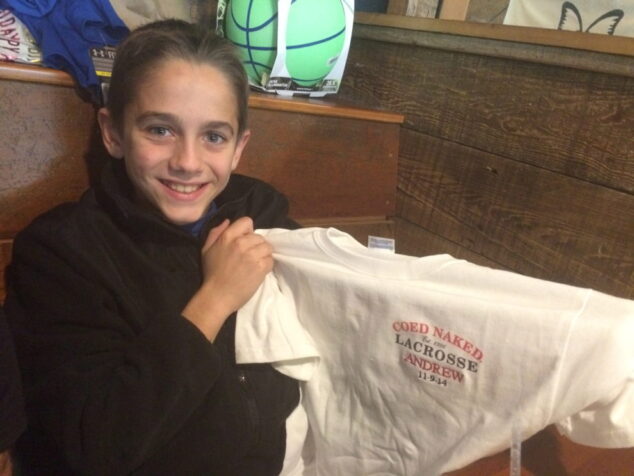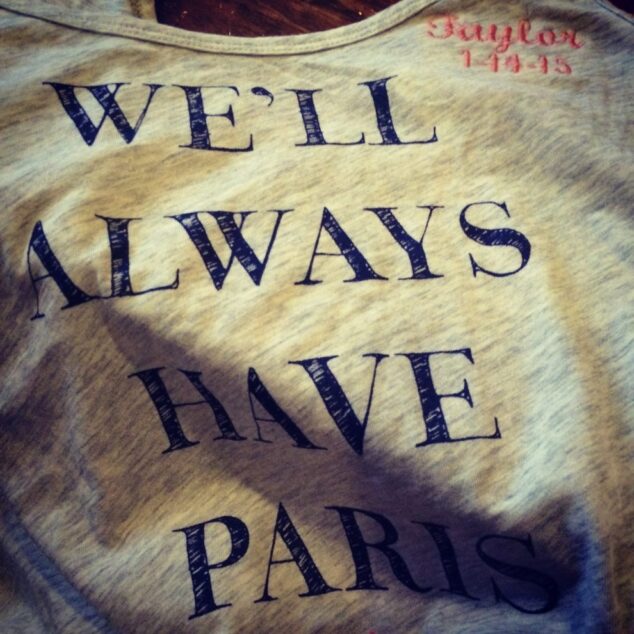 … and even loving the voice of Morgan Freeman!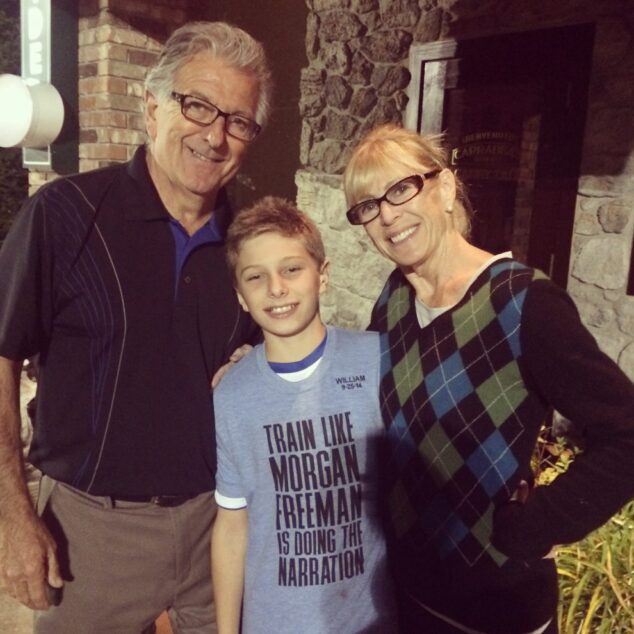 It's great fun. It's takes careful thought. It can be greatly challenging as the kids get older to find the perfect selections — meaning many, many Google searches — AND it creates an incredible bond of friendship with our grandkids for them to know how much we actually pay attention to what's important in their lives.
So this year was going to be the year of Pittsburgh Steelers stuff for our grandson Alexander's 10th Birthday celebration. Alexander lives in New England where the New England Patriots are prime, royalty, #1, numero uno, there-is-no-other-team; but his Dad grew up in Pittsburgh, his paternal grandparents still live in Pittsburgh and they have season tickets at Heinz Field. Alex's birthday gift this year from his Pittsburgh grandparents is a flight to Pittsburgh from Rhode Island with his Dad and tickets to a Steelers game. Can't get better than this.
(Or maybe a t-shirt from his Bad Grandma in Rhode Island to express his devotion to his Steelers??!!?? — oh, my!)
Alex is a stalwart, devout, no-holds-barred Steelers fan who wears his Steelers gear proudly — every single day. He gets ribbed and badgered and needled by his Patriots fan friends in Patriots Country, but Alex never wavers in his devotion to his team. He knows what he likes, he knows everything about his team/players and he likes what he knows.
So as the quarterback of finding the absolutely perfect Birthday Shirt for Alex this year, I googled and googled 'til I found the touchdown of Steelers t-shirts.
(OK, Pops may have called a foul here on my selection, forcing me to kick a field goal with a DIFFERENT STEELERS SHIRT as the official Grandparent gear of turning 10)…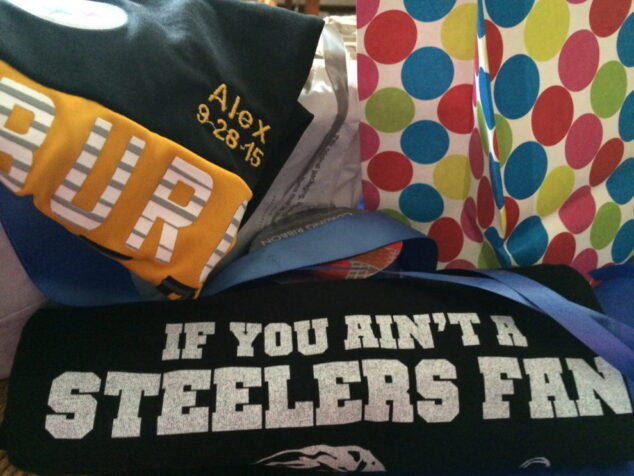 But this Bad Grandma may appear as upright as the vertical posts above the crossbar on the goalpost — but is really offside, 2-minute warning inappropriate.
I just couldn't relinquish my hold on the other unofficial Steelers Birthday t-shirt…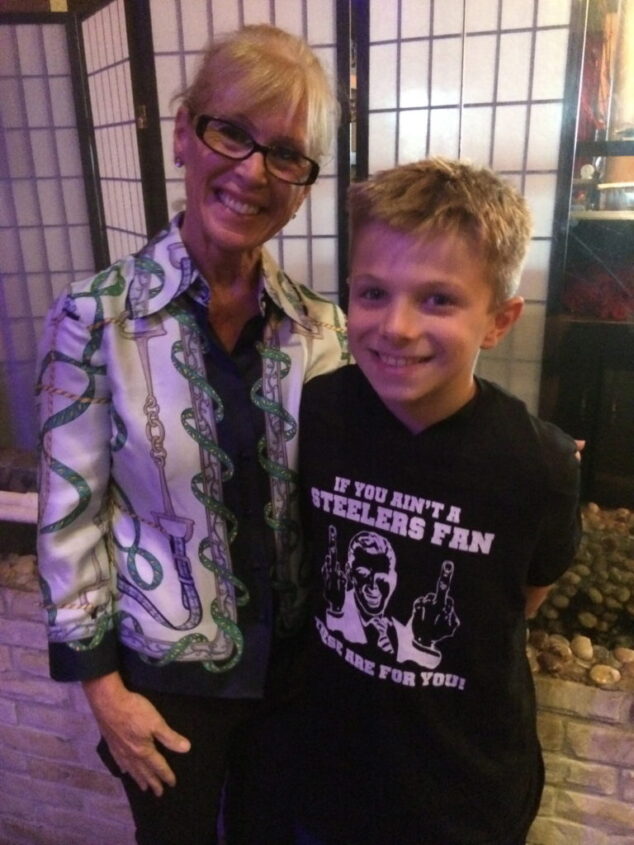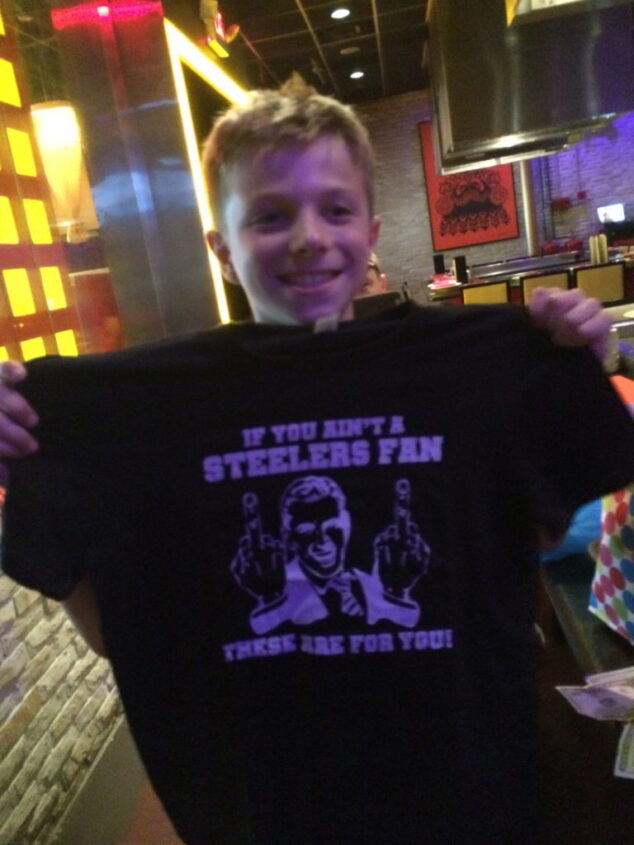 … because I knew that Alex would laugh right into next year.
Which he did.
And I did.
And Pops did.
(And his parents did, too. Thank God!)
Of course, I had the "huddle" with Alex about only wearing this shirt at home as a little defensive play regarding Bad Grandma.
Alex agreed.
No penalties.
Just lots and lots and lots of laughs!
It was a wonderful 10th Birthday celebration!
An extra point, one might say.