Happy Friday!
You know what we do here on Fridays… it's FASHION FRIDAY!
Today it's all about my husband and my daughter. I have to be honest, this fashion post holds a special place in my heart because I loved taking photos of these two together in matching sneakers! It really filled my heart. Usually it's just all about Mommy and Daughter or Daddy and Son matching styles… not today!!
I've got Daddy and Daughter matching styles from Stride Rite and they're adorable!
Star Wars Sneakers from Stride Rite
Say hello to the Star Wars Limited Collection from Stride Rite! Sneakers for Daddy (you can get a woman's size, just know your men's size equivalent!). Sneakers for your little one(s)!
Stride Rite has been creating Star Wars kids shoes since the 1980's and is excited to announce the new collection just in time for the new film, Star Wars: The Force Awakens on DECEMBER 18th. For the first time ever, this year's collection includes a limited line for parents to re-live the nostalgia of the Star Wars saga and share it with their kids.
Stride Rite is creating a limited edition adult sneaker (adult sizes 8-13 M) with a mini-me companion sneaker style (sold separately; kids sizes 4-10). While both have retro silhouettes inspired by Stride Rite joggers from the 80's, the adult sneaker features Darth Vader and the kids shoe features Luke Skywalker for a "Luke I Am Your Father" fashion statement – perfect for exploring everything from the backyard to galaxies far, far away…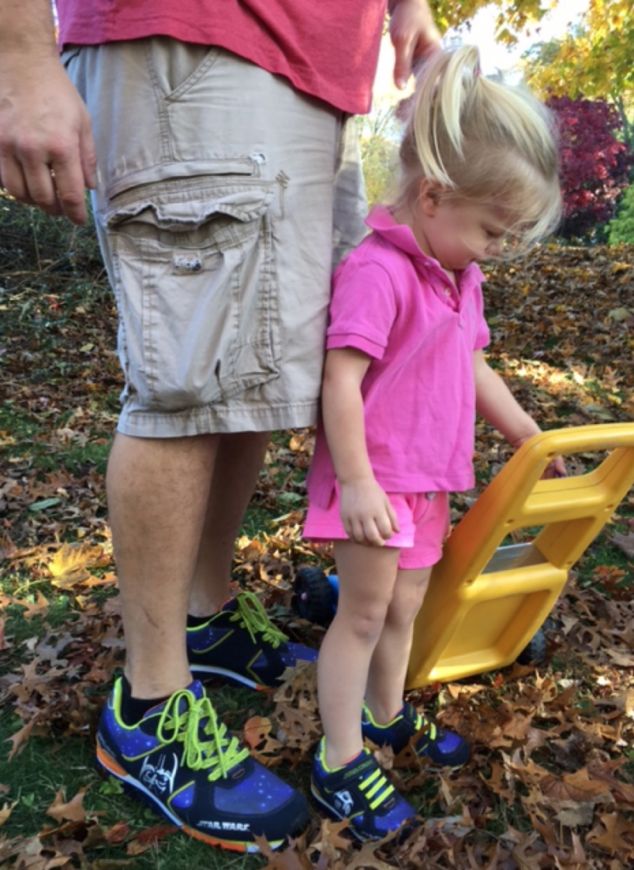 So for the adult Star Wars Sneaker, you're getting the – Men's Stride Rite Star Wars™ Luke, I am Your Father Sneaker. It retails for $100 and right now there are limited quantities left!!
For the little ones, you're getting – Baby/Preschool Stride Rite Star Wars™ Retro Skywalker Sneaker. They are so adorable!! My daughter is in love with her pair!!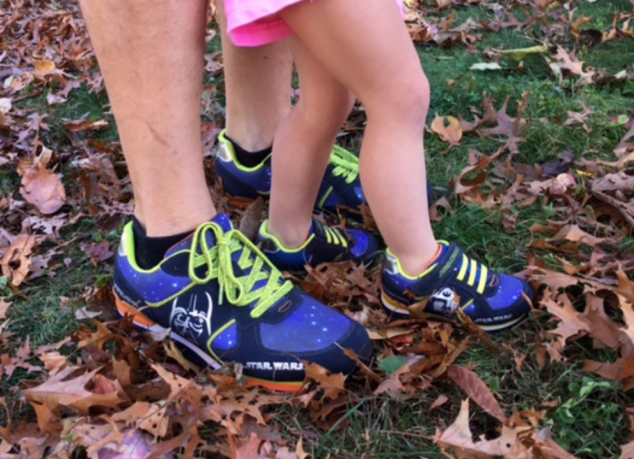 I'm telling you, they are too cute! Both of them!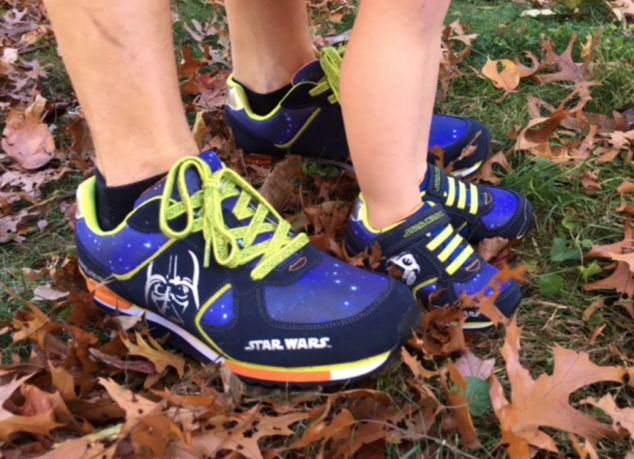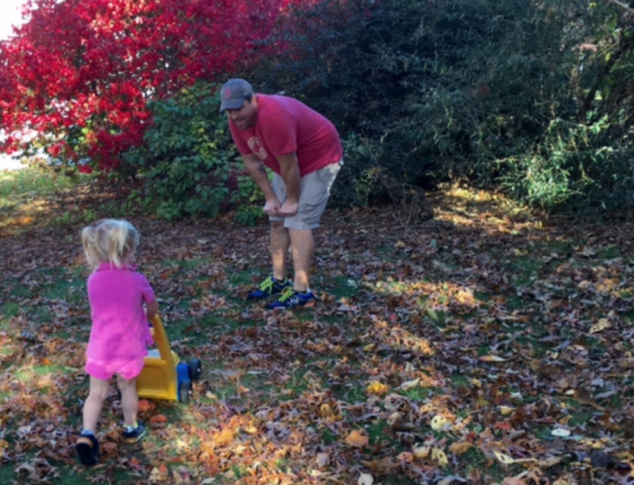 May the force be with you!!